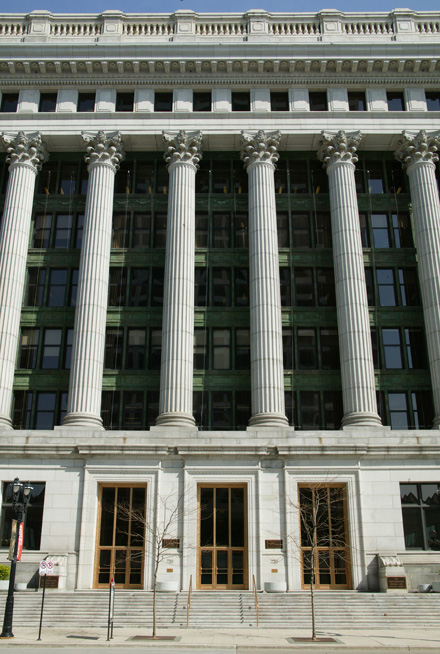 (Bloomberg Business) — Northwestern Mutual, the nation's second-largest life insurance company, is buying LearnVest, an online financial planning start-up founded in 2009.
LearnVest is one of several financial start-ups competing to offer advice or investment products through the web more cheaply than at established firms. Unlike so-called "robo-advisers" like WealthFront and Betterment, which primarily focus on investments, LearnVest helps clients set up a comprehensive financial plan.
Northwestern Mutual Chief Executive Officer John Schlifske says the 158-year-old insurer will use LearnVest's software to develop a new financial planning platform for the insurer's 16,000 agents and 4.2 million clients.
LearnVest now has about 10,000 paying customers and another 25,000 clients with access to LearnVest through employer retirement plans. Northwestern's purchase price is higher than the $250 million valuation put on LearnVest in its April 2014 funding round, according to a person familiar with the deal.
"We're an old established company," says Schlifske, 55. "They're a young, fast-growing company. We both share a passion for comprehensive financial planning."
LearnVest was founded by Alexa von Tobel, 31, with a target audience of young, female clients who need help setting up budgets, paying off debts or setting up their 401(k) accounts.
It gets praise for focusing on younger clients at a time when many established players are offering them tired and dated tools, says Corporate Insight analyst Matthew Eschmann. "Some of these companies have realized they're lagging behind."
Insurance companies are particularly struggling to capture younger clients, and ownership of life insurance products is at a 50-year low, according to Deloitte consultant Kevin Sharps.
Von Tobel, who will remain head of LearnVest, says the firm will keep a separate brand from Northwestern, and won't start pushing insurance products. "Nothing about our business is changing," she says.
The acquisition will enable LearnVest to hire more planners in its Arizona office, and more programmers in its New York headquarters, according to a spokesperson.
Other established financial companies have been building their own services to compete with online start-ups. Vanguard Group has been offering a pilot "personal advisor service" since 2013, which it plans to expand later this year. And Charles Schwab introduced a product called Schwab Intelligent Portfolios on March 9.
Schlifske said Northwestern could have built its own financial planning software. But without LearnVest, he says, "we wouldn't have done it as fast or as well."