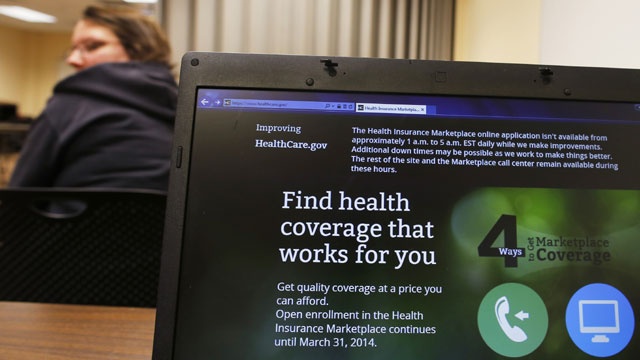 The Patient Protection and Affordable Care Act may be all about health care, but it's having another effect: pushing small businesses to beef up their retirement plans as a means of employee attraction and retention.
That's according to an online survey by the Nationwide Retirement Institute, which also found that 67 percent of respondents believe that the PPACA would make it tougher to offer competitive health benefits and that 64 percent said their employees already viewed their employer-provided health benefits as less attractive.
Also read: Cheaper retirement plans for small businesses
The law requires businesses with at least 100 full-time employees to offer health insurance. In 2016, companies with 50 or more employees must also do so.
In response, not only have employers begun to change the health benefits they offer, they've also begun to augment retirement plans, the NRI survey found.
Because health benefits were one reason many people stayed in the workplace instead of retiring or striking out on their own, the change has meant that businesses have to compete for employees differently.
Forty-four percent of respondents said the law has created an even greater need to provide employee benefits, while 43 percent said they've already boosted their contributions to employee retirement plans as a result of the reforms.
There are, of course, those who are diverging from the pack. Among businesses with fewer than 50 employees, 27 percent said they already have, or will need to, drop retirement benefits.
"A company's health benefits package once proved to be a deciding factor in where employees chose to work. With health care now available on the open market, it's harder for employers to separate from the pack," John Carter, president of Nationwide's retirement business, said in a statement.
"Today's job prospects," he continued, "will look for employers that provide them the greatest amount of total compensation. That includes those who match a higher percentage of what they will invest into a company retirement plan."
Also read: A big push for multiple employer plans