More people work for small businesses than large, but small business employees have the deck stacked against them for retirement. Many small businesses don't, or can't, provide such things as 401(k) plans or even SEP-IRAs, which makes it difficult for their employees to make sure they have enough put away for their "golden" years.
Of course, many small business owners don't have a retirement plan either, but that doesn't make the situation any better. So when small business employees are looking for work, they might want to consider that some areas in the country are more nurturing to small businesses, while others can appear positively hostile.
WalletHub very kindly evaluated 100 cities and metropolitan areas around the country with an eye toward seeing which are the best and worst for the employees of small businesses, and their expert Jill Gonzalez provided some insights on each area. Head over here to see which places are the best to work for a small business, and just keep reading below to find the areas you might want to avoid if you're looking to relocate.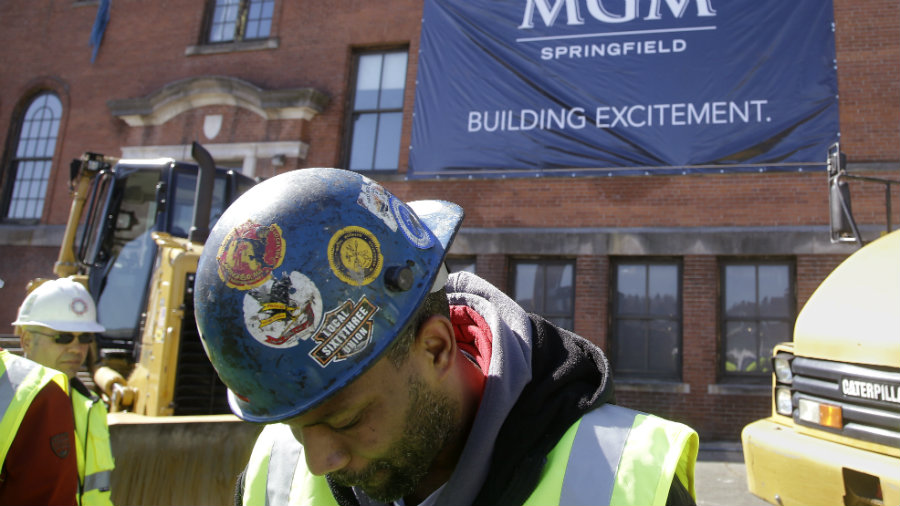 (AP Photo/Stephan Savoia)
10. Springfield, Massachusetts
Springfield had the second-worst "growth" rate for small businesses of the 100 areas surveyed. Between 2007–2013, it lost 15.17 percent of its small businesses, not that it had a great variety of them anyway — placing 82nd out of 100 — and its median annual income is just $47,098.
On the other hand, 48.6 percent of the small businesses it does have provide Springfield's small business employees with health insurance — a definite positive.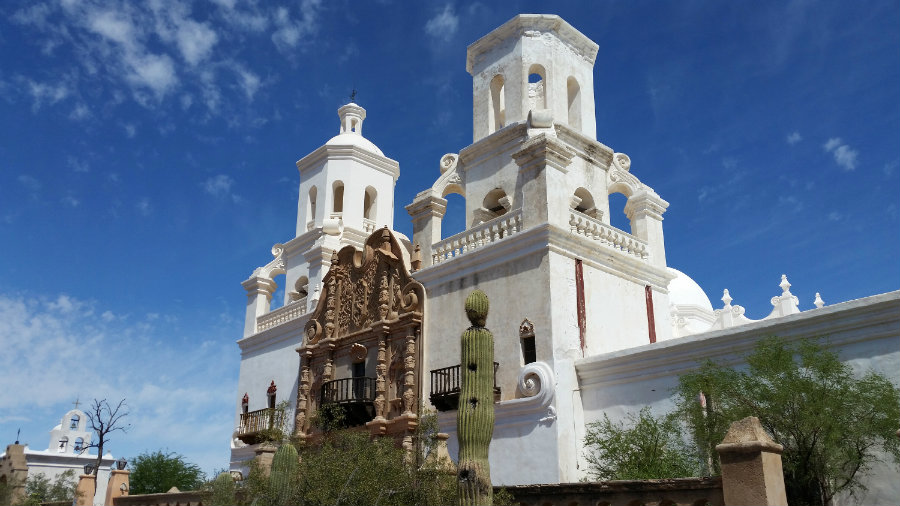 This photo shows the Mission San Xavier del Bac just south of Tucson. (AP Photo/Astrid Galván)
9. Tucson, Arizona
As bad as the next area is for health insurance, Tucson is worse, at just 24.3 percent. That makes it 99th out of 100.
Median annual income is tight, too, at $45,992, and small businesses have been leaving the area at a rate of 8.12 percent from 2007–2013.
8. Augusta, Georgia-Richmond County, South Carolina
It can be hard even to find a small business job in this area, which has only about 17 small businesses per 1,000 residents. Of course that's because small businesses have been leaving the area at a rate of 6.4 percent between 2007–2013.
In addition, the area has the second lowest industry variety in the country and a low percentage of small businesses offering employees health insurance (just 26.5 percent provide it).
7. New Haven-Milford, Connecticut
It's tough to get by on the median monthly earnings in the New Haven-Milford area, at just $2,744.
Add to that a decline of 6.62 percent in the number of small businesses between 2007–2013, a low industry variety and a 3.3 percent projected population growth rate by 2042, and you could end up watching your job disappear.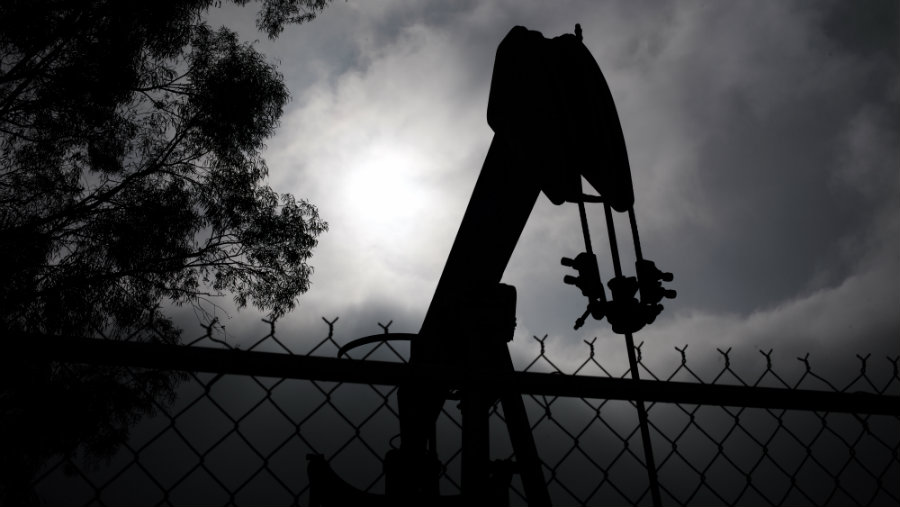 A pumpjack operates next in Bakersfield. (AP Photo/Jae C. Hong)
6. Bakersfield, California
Pity poor California — three cities in the bottom 10. Bakersfield enters the lists with the fewest small businesses per 1,000 residents, just 14. And it shed, not gained, small business jobs from Q4 last year at a rate of -10.2 percent.
Its unemployment rate is high at 11.1 percent and its median annual income is low at $44,1196.
5. Fresno, California
Fresno distinguished itself in this study by having the highest unemployment rate of all: 12 percent. Those who have jobs might feel lucky, but maybe not all that lucky; the area's median annual income was the third lowest of all 100, coming in at just over $40,000 annually.
It's lost a little over 4 percent of its small businesses from 2007–2013, and despite the fact that it projects population growth of 37.3 percent by 2042, if they have no money (between high unemployment and low salaries), how will they support small businesses?
4. Scranton-Wilkes Barre-Hazelton, Pennsylvania
While the Scranton-Wilkes Barre-Hazelton area does expect its population to grow, rather than contract, over the next 30 years, the rate of that growth is only projected to be around 2 percent.
Couple that with the fourth lowest industry variety score, a 4.77 percent decline in the number of small businesses between 2007–2013, a 7 percent unemployment rate and a well-being index that ranks it 93rd out of 100 and you've got good reasons to look elsewhere.
A Jeep Wrangler is shown on the assembly line at Chrysler Group's Toledo Assembly complex in Toledo, Ohio. (AP Photo/Paul Sancya)
3. Toledo, Ohio
Toledo is distinguished by having an impressive population shrinkage — er, growth rate of -5.3 percent. That's the second highest number of people leaving a metro area among the regions surveyed.
But if you think that's bad, wait till you see the number of small businesses leaving Toledo for greener pastures: a 15.7 percent decline from 2007 to 2013.
A mediocre variety of industry doesn't exactly act as a recommendation, either.
2. Stockton-Lodi, California
Definitely not a haven for small businesses, this, with the third fewest number of them per 1,000 residents: just 15. Not only that, but that paltry number is falling steadily, down nearly 9 percent during the period 2007–2013.
The unemployment rate is 10.5 percent, and the small business jobs that do exist aren't exactly lavish with pay. An employee might make a cost-of-living-adjusted median annual income of $44,494.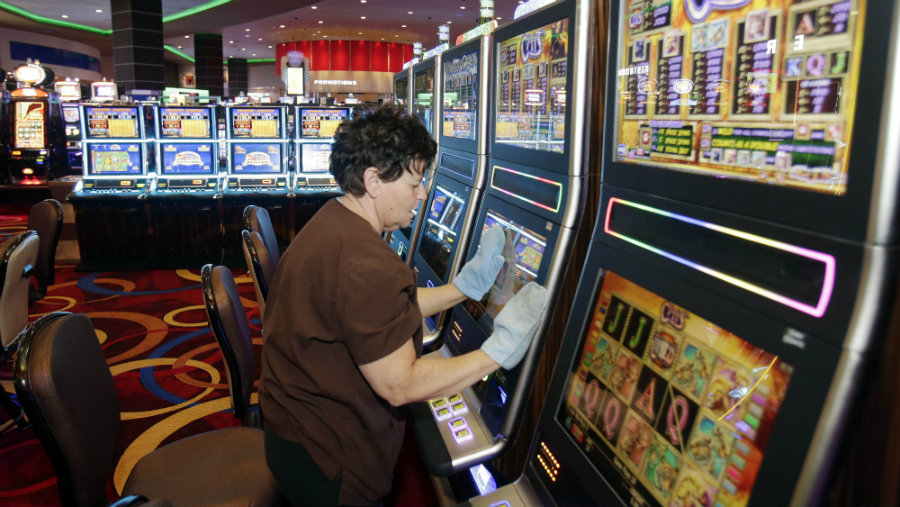 (AP Photo/Tony Dejak, File)
1. Youngstown, Ohio-Warren-Boardman, Pennsylvania
The Youngstown-Warren-Boardman area had the lowest projected population growth of the regions evaluated, at -11.1 percent. That means that people are actually leaving the metro area, and at a pretty good clip, too — something that doesn't bode well for small businesses looking for customers (or their employees looking for a steady paycheck, much less retirement).
Small businesses are following the money — er, people — in the exodus from the area, with a 9.4 percent decline in the number of small business enterprises from 2007 to 2013.
And variety in industry? Fuggeddaboudit. If you're going there, make sure you have skills in something that's already there. Or you might want to reconsider.