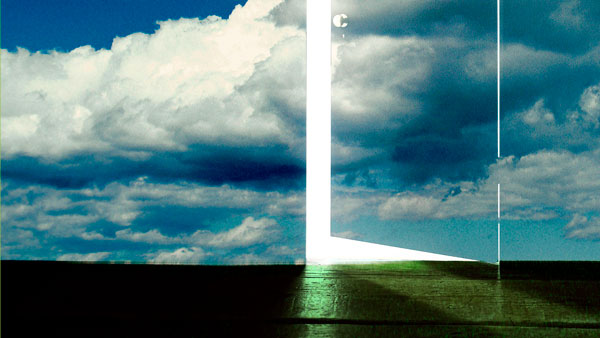 The ubiquitous "one-size-fits-all" tag in clothing is starting to give way to the more realistic "one-size-fits-most." A similar trend is gaining momentum in the benefits industry, where voluntary products are addressing specific employee needs.
"The recent voluntary products, such as accident, cancer, critical illness and hospital confinement, emerged to help fill gaps not covered by major medical insurance," says Rich Williams, senior vice president, growth markets, for Colonial Life in Columbia, South Carolina. "With health care costs increasing, many employers are moving to plans with higher deductibles and co-pays, leaving employees with greater financial exposure."
Kathy O'Brien, vice president, voluntary benefits, for Unum National Client Group in Chattanooga, Tennessee, has been tracking the same trends.
"The interest in voluntary benefits has been on a steady increase for the past several years, but we are seeing more and more interest in employee-pay products like accident, critical illness and hospital indemnity," she says. "More employers are interested in voluntary benefits to supplement their benefit offerings to their employees, and it allows an employee to tailor their benefits to fit their own individual needs.
"While there has been an increase in the popularity of the benefits more related to health care, there is still a strong interest in permanent life insurance products, which have historically been a key benefit for the voluntary business."
This increased interest coincides with implementation of the Patient Protection and Affordable Care Act.
"We are seeing that employers are interested in providing employees with more choice in their benefits and are asking employees to contribute more to the cost of their benefits," O'Brien says. "As deductibles for medical plans increase, voluntary benefits are a nice way to supplement the out-of-pocket costs an employee would experience with these plans."
Opportunities for brokers
These changes present new opportunities for brokers who are prepared to take advantage of them, Williams says. As employers take more responsibility for their health care, clear communication and education are more valuable than ever.
"Most voluntary products aren't directly impacted by health care reform," he says, "but employers and employees still need help navigating through the requirements, responsibilities and options of health care reform. Many of America's workers are taking on greater responsibility for making decisions about and paying for their health care coverage and other types of benefits. They'll need to be more knowledgeable about what they need."
Selling voluntary benefits enables brokers to supplement lost income from employer mandates and also diversify their product offerings. Williams urges brokers to seek a partnership with a provider who can offer a diverse portfolio and the expertise to help educate their clients. He suggests looking for three things in a carrier:
"First, there's experience. Look for a company with history and a proven track record of success in the voluntary benefits industry. Many new players are entering the market because they see the growth potential of voluntary benefits. However, very few of them can offer proven end-to-end benefit services."

"Next, seek product options and service capabilities that meet the diverse needs of your clients. Consider the services and strategies the carrier can provide to enhance the service you give your clients. What does the carrier offer that can help differentiate you from your competition? What can they offer you and your clients that can make a significant positive impact on your business and your clients' bottom line?"

"Make sure your partner has counselors who will be there to service your account, year-in and year-out."
O'Brien offers similar advice.
"Brokers should be familiar with voluntary benefit carriers and their areas of strength, not just the product details," she says. "Timely claim payment and online services are important to employees, and accuracy of billing and customer service is important to an employer. A broker's knowledge of services provided by a voluntary benefits carrier will help them be more consultative and structure a portfolio that will be of benefit to their client and their client's employees."
Consolidating as many voluntary benefits as possible with the same carrier can be helpful to employers as well as brokers. "Employees can file a claim for one of their benefits, and the carrier could identify other benefits for which the employee may qualify through a single claim intake," O'Brien says. "Not all carriers offer this service."
Understanding, then meeting, client needs
Brokers also need to thoroughly understand what their clients and prospective clients currently offer and how voluntary benefits could fill any holes.
"Brokers need to be students of the business in order to be good consultants to their clients," she says. "They need to understand how the benefits coordinate with other benefits and the best methods for employee communication and participation so they can make recommendations to their clients and the carriers who provide the overall best client experience. They can learn this business from their carrier and enrollment firm partners. Having a good understanding of the business will make them an invaluable resource to their clients."
"Engagement" is one of the key buzzwords in human resources circles these days. Employers place a high premium on ensuring that workers understand their options, make the right choices and then use voluntary benefits after purchasing them.
"There are many different methods of employee engagement during the voluntary benefits enrollment process, and a broker who understands these options can help customize a communication plan specific to their clients' needs," O'Brien says "Pre-enrollment materials such as electronic communications, mailings and flyers are generally available to share with employees to increase knowledge and interest in the benefits. Many times, these tools are available through the voluntary benefits carrier."
Perhaps the key takeaway message for brokers is that voluntary benefits need to be part of a comprehensive, employee-tailored package, not simply an add-on to traditional insurance. "Going forward, we see voluntary benefits as an integral part of the overall benefits solution for employees," Williams says.
Brokers who understand and apply this concept will be in a good position to succeed.
"Brokers who help an employer understand the value of offering a full portfolio of benefits to their clients become more of a trusted advisor to their clients and are able to retain that client for a longer period of time," O'Brien says.
Basics for businesses
What's in it for me?
This may be the most common question employers ask their human resources professionals about voluntary benefits, and it also may be the first question HR people ask their broker.
Brokers should have a ready answer.
"There are many advantages to including voluntary benefits in an employer's portfolio of benefits offered to their employees," said Kathy O'Brien, vice president, voluntary benefits, for Unum National Client Group. "Voluntary benefits allow an employer to offer more benefit choices to their employees without increasing the amount of money spent on employee benefits.
"Because each employee has unique benefit needs, more choice allows an employee to tailor their benefits and spend their own money, through the ease of payroll deduction, for those benefits that have the greatest value to them and their families. When an employee values the benefits they receive from their employer, the employer is more likely to retain that employee."
Voluntary benefits can provide significant bang for the employee's buck, says Rich Williams, senior vice president, growth markets, for Colonial Life.
"Voluntary benefits offered at the worksite provide significant financial protection, and since premiums are typically deducted from an employee's paycheck, often on a pretax basis, they're very affordable," he says. "Many types of voluntary coverage can be purchased for as little as 90 minutes of an employee's pay.
"Unlike major medical insurance benefits, voluntary benefits are paid directly to policyholders, so they can use the money where it's most needed—whether it's for out-of-pocket medical costs, to make a car payment or to pay the mortgage."
Brokers need to keep in mind that even a longtime client for traditional benefits may do some comparison shopping for voluntary benefits. Even in the best of relationships, brokers must be able to sell their capabilities.
"A client should ask their broker for client references" O'Brien says. "A client who is happy with their existing broker and voluntary benefits carrier and is willing to share their experience with another client is the best way to know if you are getting the most knowledgeable broker and the best overall client experience." – Goforth