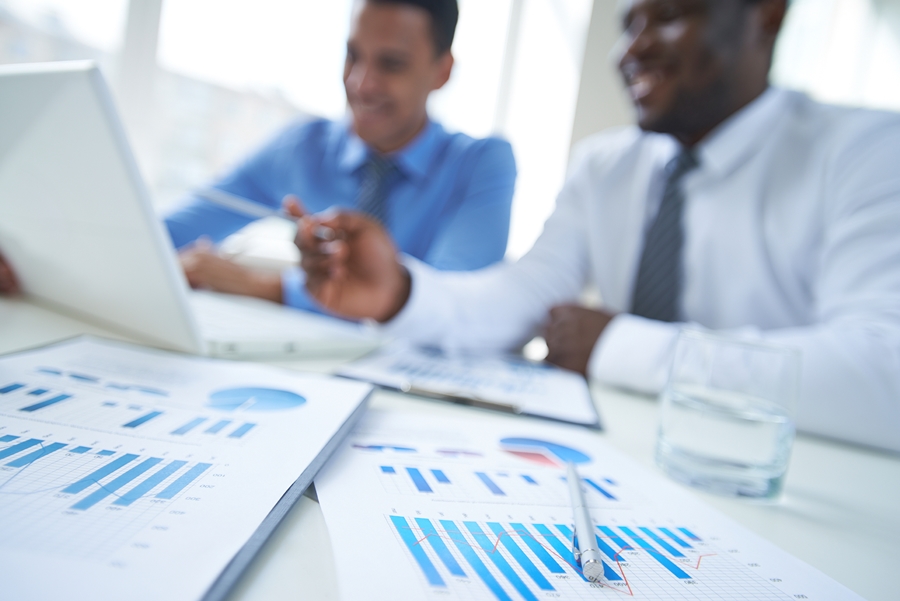 More than ever, employers are focusing on the overall wellness of their employees. That focus is manifesting itself in a variety of ways, everything from handing out wrist bands that monitor fitness activity, to paying for laser vision surgery, to providing psychiatric counseling.
The progress of the wellness bandwagon is being tracked by the Society for Human Resource Management (SHRM), which reports that more than a third (35 percent) of employers increased the number of benefits they offer employees in 2015 (see SHRM's 2015 Employee Benefits, An Overview of Employee Benefits Offerings in the U.S.).
Among the fastest-growing benefits identified by SHRM focused on financial wellness, particularly retirement-specific planning and individual investment planning advice.
For instance, nearly half of all employers (48 percent) now offer retirement-preparation specific planning advice, up from 37 percent in 2011.
It's a welcome trend, one that financial advisors should do everything they can to encourage when helping employers establish and manage 401(k)s and other defined contribution retirement savings plans.
Financial wellness capabilities and programs should be high on advisors' check lists when evaluating providers of DC plans.
After all, most Americans have limited financial knowledge; only one in five Americans could pass a financial literacy quiz administered earlier this year by the American College of Financial Services (see their 2015 Retirement Income Literacy Survey).
Greater awareness of financial planning issues can only help motivate more people to save something for retirement and nudge ever closer to retirement readiness.
That's certainly what many employers are hoping. Increasingly, employers are asking advisors about how to boost the effectiveness of their retirement plans by helping employees prepare to retire at 67, the age most people qualify for full Social Security benefits.
The relative measure of a retirement plan's true value has shifted during the past several years from measuring participation to counting savings to ascertaining retirement readiness.
Retirement plan providers are responding with new and better tools that help monitor the retirement readiness of each employee and, on an aggregate level, the overall effectiveness of the retirement plan.
These tools are fitness trackers for retirement savings.
The tools typically gauge retirement readiness on both the plan level and the participant level by applying a common benchmark.
For instance, retirement readiness is often defined as a participant accumulating enough resources to replace at least 75 percent of his or her pre-retirement income at age 67. The replacement income can come from savings, Social Security and a pension, if available.
For older workers, the retirement age may be between age 65 and 67 as people born before 1960 currently qualify for full Social Security benefits at a younger age.
Once the tool is used to take a retirement plan's pulse, advisors can work with their provider to recommend prescriptive solutions to kick overall participant contributions and savings into a higher gear.
Plans with the highest participation and savings rates tend to have design features such as automatic enrollment, automatic escalation of deferrals, and matching contributions, according to MassMutual's retirement plan data.
It's obviously important to focus on the problem at a participant level as well.
The most successful plans stress participant education on retirement savings and investing, one-on-one retirement planning, and demographic-based campaigns to encourage increased savings.
Messaging must be relevant and the best way to connect with employees is to take into account differences in gender, generation and life stage. The more relevant the message, the more likely it is to resonate. SHRM's data shows that more employers are pursuing this strategy.
Promoting retirement readiness, though, is not a one-and-done exercise. After an employer implements changes and incorporates new strategies to boost employees' retirement savings, the effectiveness of the tactics need to be regularly measured and, as appropriate, adjusted.
What works for one employer and one group of employees may not work for another.
For instance, consider a large corporate setting where many employees work together at a single site. Group meetings may prove to be the most effective way to reach people. Some providers are making tablets available for employees during meetings, enabling them to enroll, decide on a contribution amount, or increase contributions.
If employees are more dispersed, it may more sense to reach people with a webinar, email, or even snail mail, segmenting the population and customizing messages. Many employers are simultaneously relying on several tactics, measuring what works best, for whom and when.
The sponsorship of an effective retirement plan is becoming increasingly important as employers compete for talent.
SHRM reports that many of today's job seekers place greater weight on benefits over salary. Retirement and financial wellness benefits are part of that equation and SHRM reports 4 percent of employers plan to add one or the other in the next 12 months.
Now is the perfect time for financial advisors to jump on the retirement and financial education bandwagon and contribute to its momentum.
After all, the best client is an educated client. By promoting educational programs to employers for their retirement plans, advisors can exponentially increase the population of smarter retirement savers.
E. Thomas Foster Jr. is Assistant Vice President, Strategy and Relationships, for MassMutual Retirement Services, a division of Massachusetts Mutual Life Insurance Co., Inc.
This article is for informational purposes only and should not be construed as legal, investment, and/or tax advice. Please consult your own legal counsel and other experts regarding the specific application of the information set forth herein to your own plan and/or circumstances.