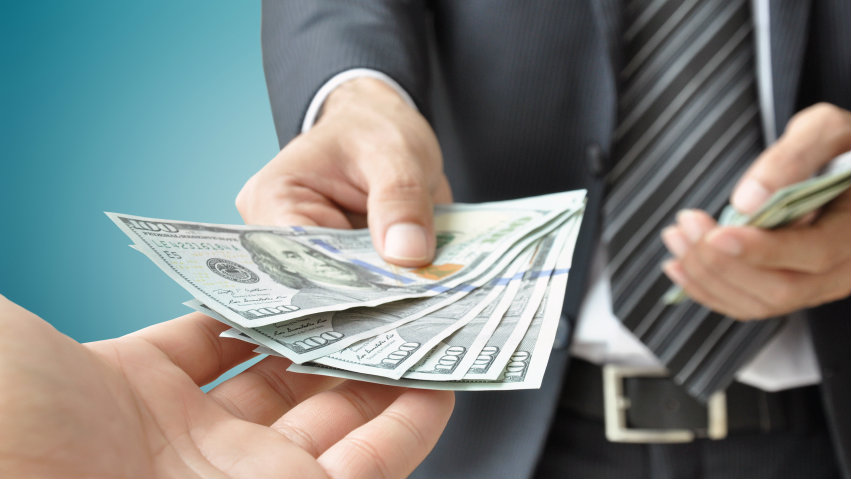 American companies are spending more on compensation than they have in years, but you probably have to be top performer to expect a big raise.
A study by Aon Hewitt, an international human capital and management consulting company, predicts that base pay for salaried exempt employees increased by 2.9 percent in 2015. That means base salaries will at least be keeping pace with the growth of the U.S. economy. However, variable pay increases, which includes bonuses and other incentives, will increase 12.9 percent.
Companies have long budgeted more money to bonuses than across-the-board pay raises, but the disparity between the two has become much larger in recent years. For instance, a similar survey in 1996 showed that salaries rose by 3.9 percent while bonuses rose by 7.5 percent.
The study's authors framed the numbers as evidence that companies believe that bonuses are a more effective way to boost performance.
"Organizations are under immense pressure to keep costs in line to remain competitive, and as a result, we are seeing more than 90 percent of companies shifting more of their spending to variable pay because this type of strategy enables them to recognize and reward performance without growing their fixed cost," said Ken Abosch, broad-based compensation practice leader for Aon Hewitt.
Employees who are not perceived as top performers by management can't expect to see their pay rise much, added Absoch.
"The modest increases we've seen over the past 20 years are an indication that employers have changed their compensation strategies for good, and we shouldn't expect to see salary increases revert back to 4 percent or higher levels that were commonplace in the past," Abosch said.
The survey did not identify dramatic differences in pay raises between industries in the coming year. Telecommunications is expected to see the largest average pay raise at 3.4 percent in 2016, while forest and paper products will see the lowest, with an average increase of 2.6 percent.
The survey did not provide insight on how much of the budgeted bonuses will be going to those who are already the company's top-earners. A report last year found that bonuses for Wall Street executives amounted to more than double the amount made by all Americans working full-time for the minimum wage.