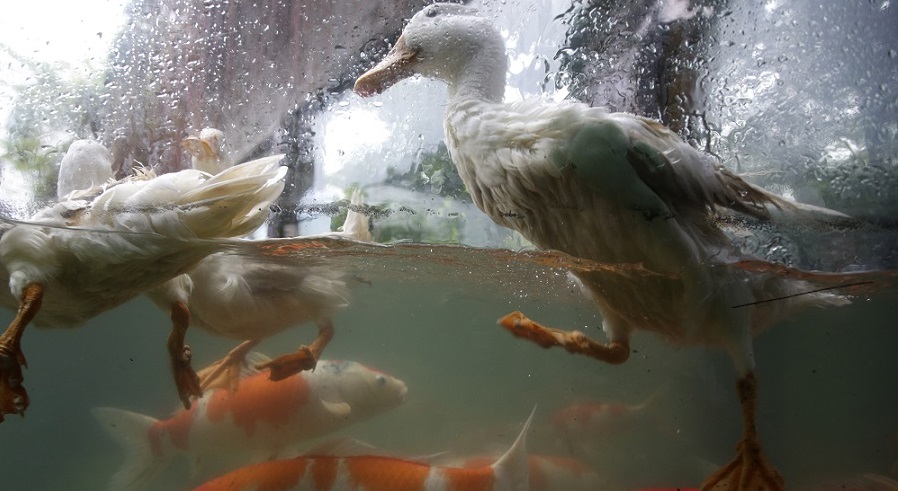 There's a lot going on in the defined contribution market, but it's reminiscent of a duck gliding serenely across a lake: On top things are tranquil, but beneath the surface of the water the duck is paddling frantically.
According to a new study from Hearts & Wallets, the DC market is both strong and growing, but there's "considerable turmoil lurking just beneath" the surface.
Net sales were positive in the first half of 2015 for 70 percent of surveyed asset managers, but considering how bad the entire year of 2014 was—when only 54 percent of managers had positive net flows—it's perhaps not surprising that defined contribution investment-only (DCIO) sales haven't yet regained ground lost before 2013.
Read: ETFs might find room for growth in 401(k) plans
Back then, the report said, 80 percent of managers' net sales were on the plus side of the ledger.
But the potential is there, according to Hearts & Wallets, which projected the DCIO market growing from $3 trillion, at 47 percent of the DC market at present, to $4.1 trillion—51 percent—in 2020.
Not that the road there will be smooth.
Target-date products and downward pressures on portfolio expenses are serving as serious obstacles, with the latter in particular pushing business into the arms of passively managed portfolios and increasingly leaving active management by the wayside.
Read: 401(k)s beat pensions for higher income replacement rates
Target-date offerings are feeling the pressure on expenses, too, with low expenses being cited as one of the top three factors under consideration for a target-date option to be included in a plan menu.
Then there are distribution challenges—which also have an impact on cost.
Overlapping coverage, says the study, between retail and DCIO units means that when business is won, more people than those directly involved in the DCIO sale are compensated, driving up costs and eroding profit margins.
"Going forward, asset managers must improve their ability to track sales, identify only key influencers for compensation, and stop paying every link in the chain for each dollar of new assets brought in," Chris J. Brown, Hearts & Wallets partner and cofounder, said in a statement.