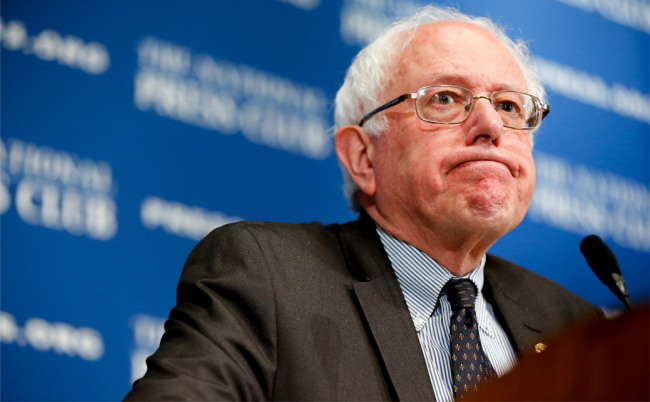 The debate within the Democratic presidential primary is still nowhere near as nasty as the attacks between candidates for the GOP nomination, but Hillary Clinton and Bernie Sanders are voicing increasingly strong criticisms of each other's health policies.
Days after Clinton called Sanders' plan to establish single-payer health care too risky and too expensive, Sanders said the party frontrunner is neglecting a crucial subject: Paid family leave. The Vermont senator says Clinton's frequent calls for paid family leave are not enough; she has to release a plan.
Sanders has signed onto a bill in Congress that would reimburse employees for a certain portion of the wages they lose from taking 12 weeks off work. The reimbursements would be funded by a 0.2 percent payroll tax on both employers and employees.
In an interview with the Des Moines Register, the self-described democratic socialist chided Clinton for not yet taking a position on the bill.
"What does she intend to do other than talk about it?" he asked. "If she thinks $1.38 a week is just too much to spend, let her explain that to the people of Iowa."
An anonymous source from the Clinton campaign told the Wall Street Journal that although the former first lady supports 12 weeks of paid family leave, she does not support funding it with a new tax. She would instead seek to pay for it with either existing general revenue or revenue generated from new taxes on those making over $250,000 a year that Clinton has said she would put in place.
"She supports a different way to pay for it and so will be outlining additional ideas for ensuring the wealthiest Americans pay their fair share," said the source.
The family leave bill proposed in Congress has no chance of passing in the near future, as long as Republicans are in control. In the past, Republicans have proposed alternatives to paid family leave that would allow employees to be compensated for overtime hours with paid leave, rather than time-and-a-half wages. Democrats have opposed those proposals.