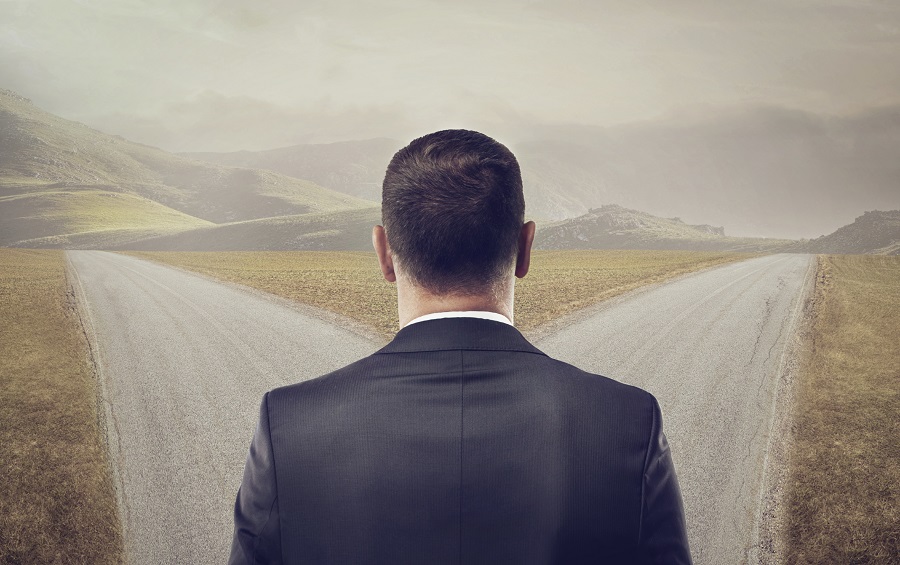 Ron Rhoades tells it like it is. He did so in no uncertain terms in an interview I just completed with him.
For example, recognizing both the limits of Best Interest Contract Exemption and the usefulness of a palatable transition to a pure fiduciary standard, he suggests the DOL add a sunset provision to BICE to give brokers enough time to evolve to the ideal.
Also, he's not afraid to both expose the weakness of robo-advisors yet explain how they might exist in the future.
Of all his reasoned comments, none struck me more than this: "…major brokerage firms [that] don't adopt fiduciary business models… are likely to implode at some time in the future." (You can read the full interview here: "Exclusive Interview: Ron Rhoades Threatens to Oppose Any Weakening of Fiduciary Standard," FiduciaryNews.com, November 17, 2015).
Why would Rhoades believe this?
Well, for one thing, he's got his finger on the pulse of the industry.
He's not only a well-known commentator, but he's a practitioner with both a deep legal and academic background.
For those portfolio managers out there, if you wanted to describe the perfect stock analyst for the financial services industry, that would be Rhoades.
As he explains in the interview, he's seen a substantial migration of advisor teams from traditional broker-dealer firms that cannot accommodate a pure fiduciary (i.e., no conflict-of-interest) platform towards what he calls "major 'roll-up' firms."
He believes this will only accelerate if the DOL implements its new fiduciary rule.
But what if the DOL's efforts never come to fruition? Does that leave the broker-dealer advisor model off the executioner's block?
Rhoades doesn't believe so, and neither do I.
What's clear to me is this: The fiduciary standard is on the right side of history. That doesn't mean it will win.
It just means, without the influence of the DOL (and a quick affirming follow-up by the SEC), the battle will become extracted.
The focal point here is "trust."
As Don Throne and others have pointed out, "fiduciary" doesn't automatically mean "trust" and "non-fiduciary" doesn't necessarily mean "lack of trust."
Indeed, Daylian Cain's research in disclosure shows people tend to trust when an objective observing might suggest otherwise.
Perhaps now is a good time to introduce the theory of elective office as a metaphor.
As we enter the Presidential primary season, we'll soon see candidates who latch onto popularity and keep it despite all other expectations, and those who surprisingly lose their popularity and never find a way to gain it back.
This is what trust is all about.
Once you have it, it requires extensive effort to lost it (in political campaigns, this is the role of self-inflicted faux pas and, in their absence, negative advertising). Once you've lost it, it's almost impossible to regain.
If Rhoades is correct and some large broker-dealers accept the pure form of fiduciary by creating fiduciary platforms while others don't, then it will be the battle of the titans.
Each side has the advertising dollars to make the eventual evolution a rather costly experience. It will be broker against broker, one fighting with a fiduciary sledgehammer and the other trying to disprove a negative.
In the meantime, smaller, independent, fiduciary advisors will reap the rewards of this battle.
Why? Because once the market loses its trust in non-fiduciary arrangements, it will be tough to get that trust back.
More significantly, the entire brokerage industry will be tarnished by this fight. Yes, even the fiduciary brokers.
Why? Because, if there's anything we've learned to date regarding trying to sell "fiduciary" to the market, it's that the market cannot be nuanced.
Same thing with the "fiduciary brokers" vs. the "non-fiduciary broker" fight. The market will merely associate the negatives with "broker," regardless of which side the firm falls on.
Perhaps that's why, as Rhoades indicates, broker advisors are leaving the wirehouses altogether.
They want to be on the winning team and not find themselves guilty by association at some future date.