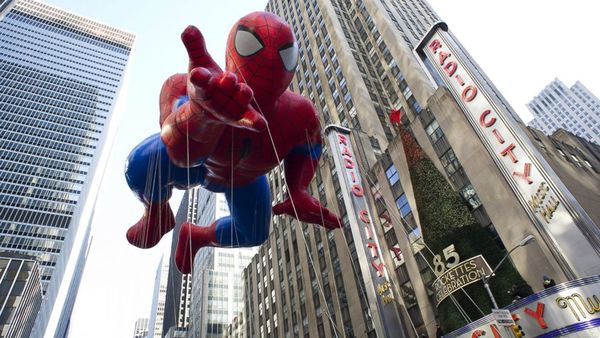 Another sign of a continually improving economy: More employers this year will require some employees to work on Thanksgiving Day than did last year.
That's the word from Bloomberg BNA's survey of employers to gage the workplace's Thanksgiving Day trends for 2015. A year ago, 33 percent said they would require some employees to work on Turkey (or Tofurkey) Day. This year, the number rose to 36 percent.
Of the 36 percent who will require at least some folks to show up, 18 percent will not offer those souls extra pay or an off-setting holiday. (Seems like somebody needs to talk to those turkeys about how to treat the troops…)
Read: The top paid holidays are…
Other takeaways from this annual survey, which included information from 350 human resources and employee relations personnel:
Employees involved in safety, security, technical jobs and maintenance are most likely to be doing duty on Thursday;

82 percent of the surveyed firms will provide employees extra compensation or time off, including time-and-a-half pay (32 percent), double-time pay (24 percent), compensatory time off in addition to regular pay (8 percent), or a combination of overtime and compensatory time off (6 percent) for working the holiday;
79 percent of companies employing fewer than 1,000 workers offer paid holidays for both Thanksgiving Day and the following Friday, compared to 58 percent of larger companies;

A full Thanksgiving Day work shift is planned by 20 percent of smaller firms and 66 percent of firms with at least 1,000 employees;

More employers are doling out Thanksgiving gifts to employees this year than in past years, with 26 percent having some type of employee gift planned compared with a range of 11 to 20 percent during the previous decade. Sixteen percent of firms will hold Thanksgiving luncheons or dinners, 7 percent will distribute gift certificates for food, while 4 percent will send workers home with a turkey.