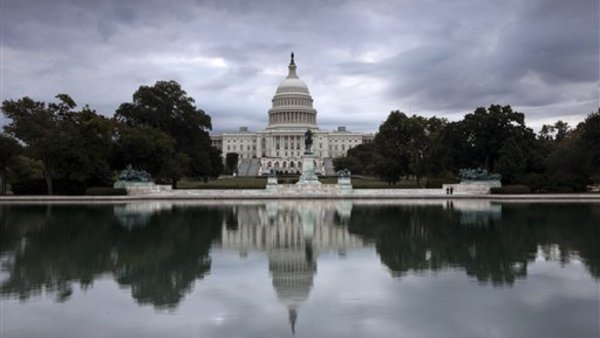 Senate Republicans claim they have the votes to pass a bill that will repeal the Patient Protection and Affordable Care Act. GOP leadership says it expects a vote on a budget reconciliation bill aimed at gutting the health law as early as Thursday.
Again, there's no chance the bill will become law, at least not before President Obama leaves office in January 2017. But Republicans hope that getting a repeal bill on the president's desk will amount to a symbolic victory it can present to American voters.
In an attempt to get three skeptical conservatives on board with the repeal effort — including presidential candidates Marco Rubio and Ted Cruz — Senate Republicans have broadened the reconciliation bill, which previously was going to only repeal the Cadillac tax and the insurance mandates.
In response to criticism from conservatives who said the party owed it to voters to do a full repeal, the bill will now include provisions to kill the federally-funded Medicaid expansion and the subsidies for those buying plans through the federal and state exchanges. It will also include a provision to cut federal funds from Planned Parenthood, a top priority for anti-abortion forces in the GOP.
While the previous incarnation of the law only targeted unpopular (but perhaps necessary) funding provisions of the law, the new version proposes killing the provisions that millions of Americans are directly benefiting from.
Tossing millions of Americans off of Medicaid and dismantling the exchange that is used by millions of others could be problematic, particularly when a number of Republican governors have grudgingly accepted Medicaid expansion in recent months. But GOP leadership has responded to concerns from senators by saying that they are phasing in the reduction subsidies and Medicaid spending to allow for an alternative system to be put in place. What that system would look like is unclear.
"We feel pretty good," West Virginia Sen. Shelley Moore Capito told The Hill. "It's a two-year transitional period to move to a replacement vehicle so we can come up with a better plan."
Since the near-full repeal of the law appears to have assuaged the concerns voiced by conservatives, Senate leadership may no longer have to worry about getting the votes of three moderate Republicans who support abortion rights. Sens. Lisa Murkowski of Alaska, Mark Kirk of Illinois and Susan Collins of Maine had previously voiced distaste for the inclusion of the Planned Parenthood defunding in the bill.