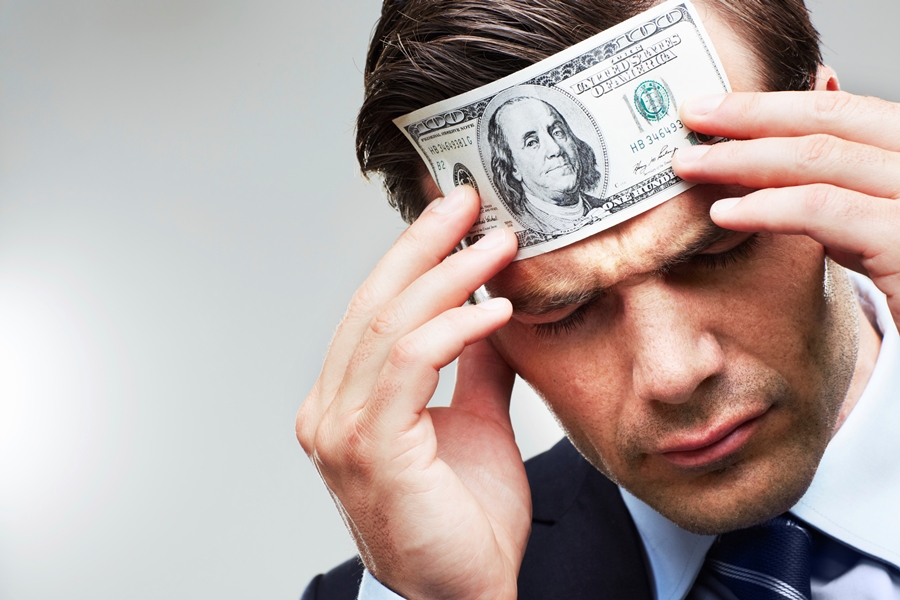 New research from AllianceBernstein, an investment manager with off-the-shelf and customized target-date fund solutions for 401(k) plans, shows that defined contribution participants' financial literacy is slipping.
That may be the key contributor to what the investment firm describes as a chronically low level of retirement confidence among 401(k) enrollees. AllianceBernstein offers an annuitized lifetime income option as a qualified default investment alternative for 401(k) plans.
2015 results
This year, only 25 percent of employees surveyed said they are confident they'll have a comfortable retirement, down marginally from last year, but considerably lower than the 41 percent that said they would retire comfortably in 2007.
Misperceptions around target-date funds were notable, as 23 percent of participants were not sure if they were invested in a TDF or not, and 34 percent said their TDFs guaranteed that they will meet their retirement income needs.
This year's AllianceBernstein survey shows participants are craving guarantees from their 401(k) plans, as 69 percent cited "a steady stream of income" as a top feature of plan design, and almost 90 percent said they would keep some or all of their contributions in a guaranteed-income TDF if their employer automatically enrolled them in it.
Financial literacy test
Survey respondents were given an eight-question financial literacy test.
Only 12 percent of respondents got all eight questions right. One-third answered three to five questions correctly, while one-fourth could manage only two or fewer correct answers.
All is not lost, says AB. The literacy test does show older workers tend to have a higher financial IQ.
One solution is for sponsors to craft participant communication and education campaigns relative to demographic needs and literacy levels, the firm said.
Here are the eight questions participants were asked.(In the event clarity is required, the correct answers are provided in bold font.)
1. Suppose you had $100 in a savings account and the interest rate was 2 percent per year. After 5 years, how much do you think you would have in the account if you left the money to grow?
a. More than $102
b. Exactly $102
c. Less than $102
d. Don't know
e. Prefer not to answer
73 percent of workers answered correctly, with the best scores turned in by test takers in the older age brackets (55–64 and 65–75 scored 79 percent and 89 percent, respectively).
2. Imagine that the interest rate on your savings account was 1 percent per year and inflation was 2 percent per year. After 1 year, would you be able to buy more than, exactly the same as, or less than today with the money in this account?
a. Buy more than
b. Exactly the same as
c. Less than today with the money in this account
d. Don't know
e. Prefer not to answer
64 percent of survey respondents answered correctly. Once again, "older is wiser" seems to be holding true, as more than 75 percent of those in the two older age brackets got the right answer, according to the survey.
3. If interest rates rise, what will typically happen to bond prices?
a. They will rise
b. They will fall
c. They will stay the same
d. There is no relationship between bond prices and interest rates
e. Don't know
f. Prefer not to answer
Bond prices have an inverse relationship to interest rates—prices fall as rates rise, but only 34 percent of respondents are aware of that fundamental reality to investing.
Only respondents in the oldest age bracket did well here—65 percent got it right. Interestingly, the youngest (those 18–24) did better than those aged 25–34 (26 percent vs. 19 percent). One-third of respondents chose "Don't know," according to AB's survey.
4. Do you think that the following statement is true or false? "Buying a single company stock usually provides a safer return than a stock mutual fund."
a. True
b. False
c. Don't know
d. Prefer not to answer
That only 54 percent answered correctly may be one of the more disheartening points in the survey—36 percent answered "Don't know," and 60 percent of 18–24-year-olds chose this answer.
5. Which of the following statements describes the main function of the stock market?
a. It helps to predict stock earnings
b. It results in an increase in the price of stocks
c. It brings people who want to buy stocks together with those who want to sell stocks
d. None of the above
e. Don't know
f. Prefer not to answer
Just over half of respondents answered correctly—mainly the two oldest age categories.
6. Considering a long time period (for example 10 or 20 years), which asset normally gives the highest return?
a. Savings accounts
b. Bonds
c. Stocks
d. Don't know
e. Prefer not to answer
Only 48 percent answered correctly, but among those aged 65 to 75, 72 percent answered correctly.
7. Normally, which asset displays the highest fluctuations over time?
a. Savings accounts
b. Bonds
c. Stocks
d. Don't know
e. Prefer not to answer
All told, 67 percent answered correctly, though roughly one-fourth of the two younger age brackets chose inaccurate answers.
8. When an investor spreads his money among different assets, does the risk of losing money:
a. Increase
b. Decrease
c. Stay the same
d. Don't know
e. Prefer not to answer
Only 55 percent in the survey have a grasp of this bedrock investing principle.