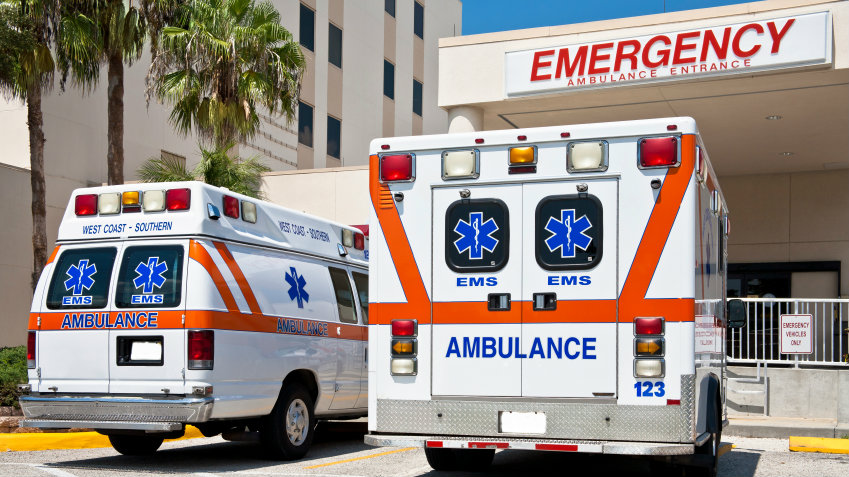 Emergency room doctors say that they're going to get shafted by new federal rules aimed at reining in out-of-pocket costs for patients.
The rules, part of the Patient Protection and Affordable Care Act, require insurers to pick up a "reasonable" portion of the cost of emergency medical services when their members receive treatment at an out-of-network hospital.
But Kaiser Health News reports that the American College of Emergency Physicians and the Emergency Department Practice Management Association insist that the definition of "reasonable" allows insurers far too much room to avoid paying hospitals what they deserve. And as a result, they argue, they are forced to push more costs onto the consumer.
PPACA requires insurers to reimburse hospitals for out-of-network ER care by paying them either the Medicare reimbursement rate or the median price negotiated with hospitals in their network or the price that the hospitals, whichever is greater.
Read: ER visits keep climbing under PPACA
Because the Medicare reimbursement rate is typically lower than what hospitals are demanding from private insurers, ER physicians say the law is allowing insurers to pay less for out-of-network care, leaving it up to hospitals to try to recoup the costs from consumers. At least in the 38 states that allow "balance billing."
But insurers have suggested that the Medicare reimbursement is likely closer to the fair market value, and that providers are gouging consumers in the private market. America's Health Insurance Plans commissioned a study last year that found that the average Medicare reimbursement for an ER visit was $176, compared to a whopping $971 for out-of-network private plans.
"It comes down to the prices emergency doctors are charging, which are often far higher than what Medicare pays," Clare Krusing, an AHIP spokesperson, told Kaiser Health News. "So the question really is, 'Are these fair prices in the first place?'"
This isn't the first time that ER physicians have complained that the PPACA isn't asking enough of insurers. The ACEP released a survey earlier this year in which ER providers voiced concerns about insured patients coming to the ER for non-emergency care because of narrow insurance plans which don't offer enough nearby primary care physicians or specialists.