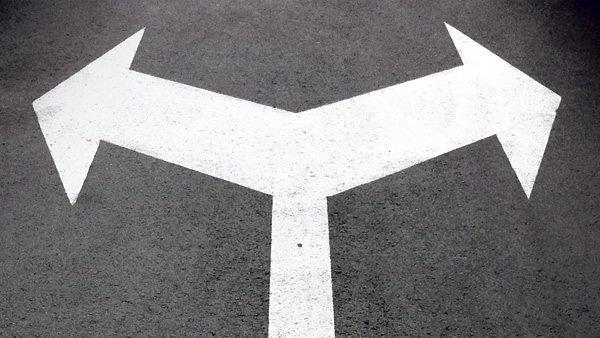 Business leaders will encounter many forks in the road in the coming year. Here are some of the top benefits-related decisions businesses will face to ensure brokers are well prepared to provide advice and counsel in 2016.
1) Pay or play?
In 2016, employers with at least 50 full-time equivalent employees (FTEs) must offer affordable, minimum-value health coverage to at least 95 percent of their full-time employees and their dependents, or face a penalty. Employers will rely on brokers to advise them regarding what they should know and do to guard against health care reform-related penalties.
2) Switch to a health insurance exchange?
Employers with 50 or fewer employees are eligible to purchase health insurance for employees through the Small Business Health Options Program (SHOP), the government-facilitated, online benefits marketplace. In some states, this option may even be available for employers with 51 to 100 employees. Brokers should be ready to guide businesses of all sizes who choose to purchase insurance through public or private exchanges.
3) Manage required benefits reporting in-house or contract it out?
Starting in 2016, businesses will be required to report information about employee health coverage, including basic employee data, types of coverage, cost sharing and any other information required by the IRS. Since many employers struggle to understand health care reform requirements, they may look to a consultant or provider to help file the reports.
4) Offer a high-deductible health plan?
Rising health care costs have employers considering high-deductible health plans (HDHPs). Eighty-three percent of employers are now offering HDHPs and 25 percent are only offering HDHPs, according to PricewaterhouseCoopers Health and Well-being Touchstone Survey results. It's also important to note the 2015 Aflac Open Enrollment Survey found that roughly half of workers (52 percent) who chose a HDHP last year regret their decision. Still, many will select HDHPs again, some because it's the only employer-sponsored insurance option available, others because cost is the driving factor for plan selection.
5) Make voluntary benefits part of a benefits package?
Many of your clients are shifting health care expenses to employees. Compound that with the fact that approximately 50 percent of employees have less than $1,000 in their savings account, and offering employees coverage such as critical illness, accident, or hospital indemnity that will protect them from out-of-pocket exposure is not only essential, but also desired. According to the 2015 Aflac WorkForces Report, 88 percent of employees consider voluntary part of a comprehensive benefits package and 64 percent see a growing need for voluntary today compared to past years. Smart brokers will be ready to discuss why voluntary insurance is a key component of comprehensive benefits plans and the benefits to both employers and employees.
6) Eliminate spouse or partner coverage?
Health care reform does not require companies to extend coverage to spouses. Before your accounts consider cutting spousal benefits entirely, advise them on the effect such decisions can have on their business: 72 percent of married employees and those living with partners say they'd feel extremely or very negatively toward their employer if spouse/partner coverage were eliminated from their employer-sponsored health insurance options.