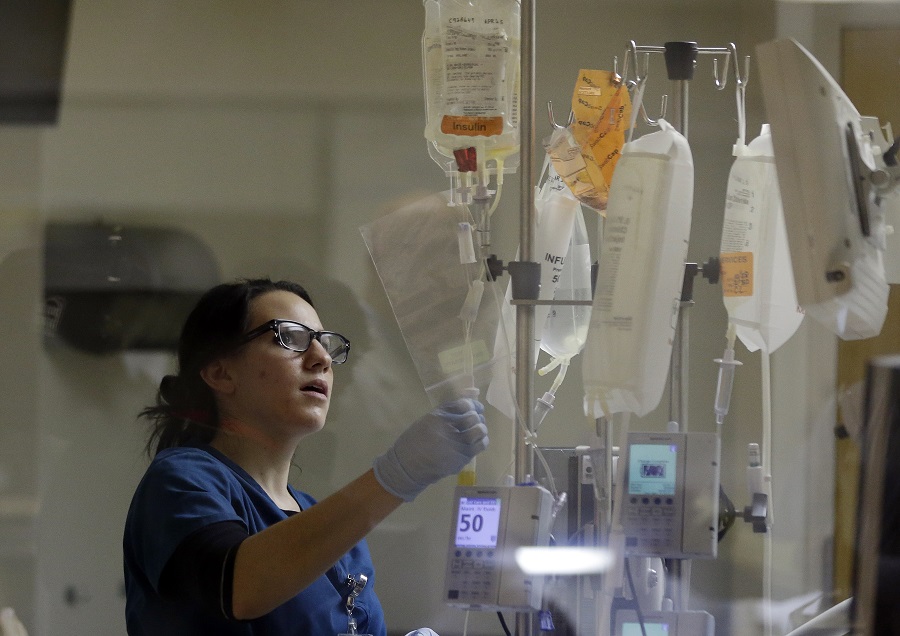 Good news, bad news. U.S. cancer deaths are down significantly in the past 25 years, a new study finds. But some cancers continue to rise.
The American Cancer Society reports that cancer-related mortality has declined by 23 percent since 1991, a positive development that it credits largely to a decrease in smoking, as well as better and more frequent screenings for breast and prostate cancers.
Cancer still remains a very common way to die, of course. The group estimates that about 1.68 million Americans will be diagnosed with the disease this year, and that just under 600,000 will perish from it.
Read: 2016 outlook: health products
Although smoking has declined significantly in the past 25 years, lung cancer remains the most deadly cancer, accounting for just over a quarter of cancer deaths.
The next most common killers are colon, prostate and breast cancers. Their combined impact accounts for nearly another quarter of cancer deaths.
One major development is the improvement in the detection and treatment of colon cancer, the third most common cancer diagnosis for both men and women.
The incidence of people between the ages of 50 and 75 receiving colonoscopies has increased from 19 percent in 2000 to 55 percent in 2013.
As an apparent result, deaths from colon cancer decreased about 3 percent per year from 2003 to 2012.
But the decline of some cancers has been accompanied by the rise of others.
The incidence of some types of leukemia, as well as cancers of the pancreas, tongue, tonsil, small intestine, liver, kidney and thyroid have increased for both men and women.
Rates of testicular cancer have risen for men, and rates of endometrial cancer, which experts believe is linked to rising obesity rates, have increased for women.
Despite declines, cancer has overtaken heart disease as the number one killer in 21 states.
"Cancer is in fact a group of more than 100 diseases, some amenable to treatment; some stubbornly resistant," said Gary Reedy, chief executive officer of the American Cancer Society. "So while the average American's chances of dying from the disease are significantly lower than at any time in our 100-year history, it continues to be all-too-often the reason for shortened lives, and too much pain and suffering."