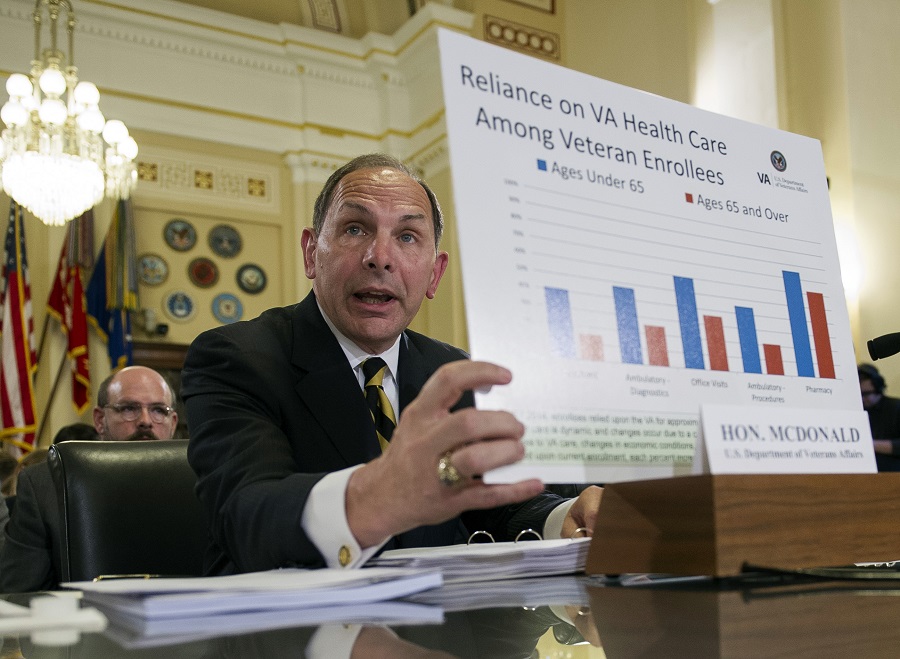 Veterans' Administration boss Robert McDonald has the agency on a 12-step program that, he says, will lead to "breakthrough outcomes" by the time President Obama vacates the White House.
Lashing back at Congressional critics who've said McDonald hasn't been tough enough in turning around the scandal-plagued VA, he insisted to the Senate Veteran Affairs Committee that the agency's been demonstrating specific improvements and will show more gains once his 12-step plan kicks in.
McDonald has been criticized for, among other failings, not canning enough VA employees in the wake of reports that veterans were intentionally and systematically denied services or forced to wait for services.
In response, he noted that 2,600 VA employees have been fired in his 18 months on the job. But, he added, "You can't fire your way to excellence."
As two examples of better customer service, McDonald cited a 1.2 million increase in the number of patient appointments in 2015 over 2014, and a 96 percent appointment completion rate within 30 days.
Additionally, the VA added more than 41,000 new employees to its national staff in response to a new law that offered better access for veterans to private medical services.
The 12-point plan, according to the Associated Press, will focus on increased access overall for veterans to health care services, reducing the time that a veteran has to wait for those services, battling homelessness among veterans, and improving the navigation of the VA's website.