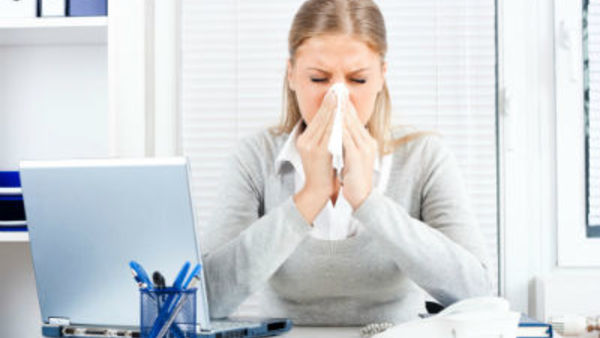 News flash: Those without paid sick leave are less likely to call in sick, and they're less likely to go to the doctor for treatment.
It's a rather intuitive conclusion, but the specifics of a study examining 18,000 U.S. employees in 2013 are illuminating nonetheless.
"Those without paid sick leave were 3.0 times more likely to forgo medical care for themselves and 1.6 times more likely to forgo medical care for their family compared to working adults with paid sick leave benefits," wrote the authors of the study, published in the March edition of Health Affairs.
The lowest-paid workers were the most likely to endure work sick and the least likely to get medical attention.
Dr. Patricia Stoddard-Dare, the study's lead author and a professor of social work at Cleveland State University, told HealthDay that the results were a "big deal" and that political leaders needed to begin thinking of sick leave as a "major public health issue."
Of the 18,000 workers surveyed, 57 percent had access to paid sick leave. Unsurprisingly, low-wage workers were less likely to have it than high earners, but a quarter of those making $100,000 a year lacked paid sick leave.
Mandatory family and medical leave has emerged as a big issue in the Democratic presidential primary. Both candidates have pledged to figure for some type of mandatory paid leave, with Hillary Clinton proposing a policy that would require employers to provide workers with 12 weeks of leave at two-thirds of their wages.
Bernie Sanders has signed onto proposed legislation that would raise payroll taxes on workers by $1.61 a week to finance 12 weeks of paid family and medical at 100 percent of the employee's salary.
Republicans, meanwhile, have voiced reluctance to mandate such policies on employers. Instead, some have floated proposals to encourage employers, through tax incentives, to offer more generous leave to workers.
The U.S. is the only industrialized country in which the state does not, at the very least, mandate some type of paid sick leave and paid parental leave.