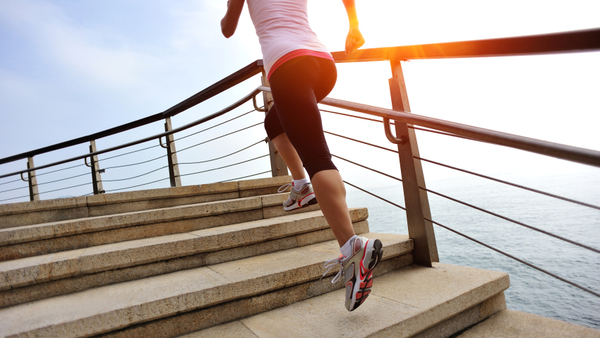 Don't get too excited about the headline. You really should exercise, just don't overdo it.
That's the conclusion drawn in a new study published in the Canadian Journal of Cardiology.
"There is growing evidence that high levels of intense exercise may be cardiotoxic and promote permanent structural changes in the heart, which can, in some individuals, predispose them to experience arrhythmias (abnormal heart rhythm)," said a news release announcing the study, which was authored by Dr. André La Gerche, director of Sports Cardiology at the Baker IDI Heart and Diabetes Institute in Melbourne, Australia.
What type of exercise does La Gerche consider "extreme?" He's talking about at least several hours of intense activity everyday. So unless you're a pro athlete or an absolute fitness nut (an Iron Man trainee, for instance), you're probably in the clear.
The belief that large amounts of intense exercise might be unhealthy has been hotly contested and is controversial. With so much effort going into getting people active, some health advocates likely worry that claims that some exercise might be dangerous could give people an excuse to forgo activity entirely.
It's also not clear whether adverse effects linked to intense exercise are the result of the long-term impact of the activity on the heart or whether the activity is merely triggering an underlying heart condition.
"The answers regarding the healthfulness of 'extreme' exercise are not complete and there are valid questions being raised," said La Gerche in the news release.
Live Science points out an exciting upcoming study that seeks to examine the effect of long-distance running on health. A dozen running enthusiasts will try to cross the U.S. by foot, running the equivalent of a marathon a day for more than three months.