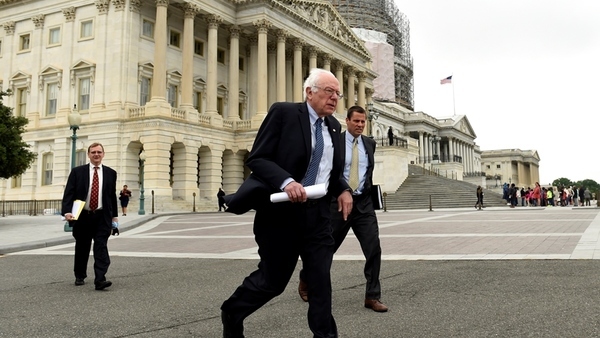 The most recent debate between Hillary Clinton and Bernie Sanders again featured the two Democratic presidental candidates' contrasting views on health care.
Clinton, as she has in past debates, emphasized her support of the Patient Protection and Affordable Care Act (PPACA) as well as her commitment to defend it from Republicans, who have pledged for years to repeal it.
Sanders, who has in past debates highlighted the fact that he voted for the landmark health law, but has emphasized that he doesn't believe it goes nearly far enough in providing affordable, universal coverage, went a step further in demonstrating his fundamentally different view on health care during a discussion over relations between the U.S. and Cuba.
"It would be wrong not to state that in Cuba they have made some good advances in health care," he said. "They are sending doctors all over the world. They have made some progress in education."
The communist island nation indeed has a health care system that is credited with long life expectancies and low costs. But, even as public sentiment has shifted in favor of normalizing relations with the country, it is surprising to hear a major presidential contender go anywhere near suggesting there are aspects of its system that the U.S. should consider.
At another point in the debate, Clinton said of Sanders' proposed "Medicare for All" plan: "If it sounds too good to be true, it probably is."
That earned a strong rebuke from Sanders: "What Secretary Clinton is saying is that the United States should continue to be the only major country on earth that doesn't guarantee health care to all of our people."