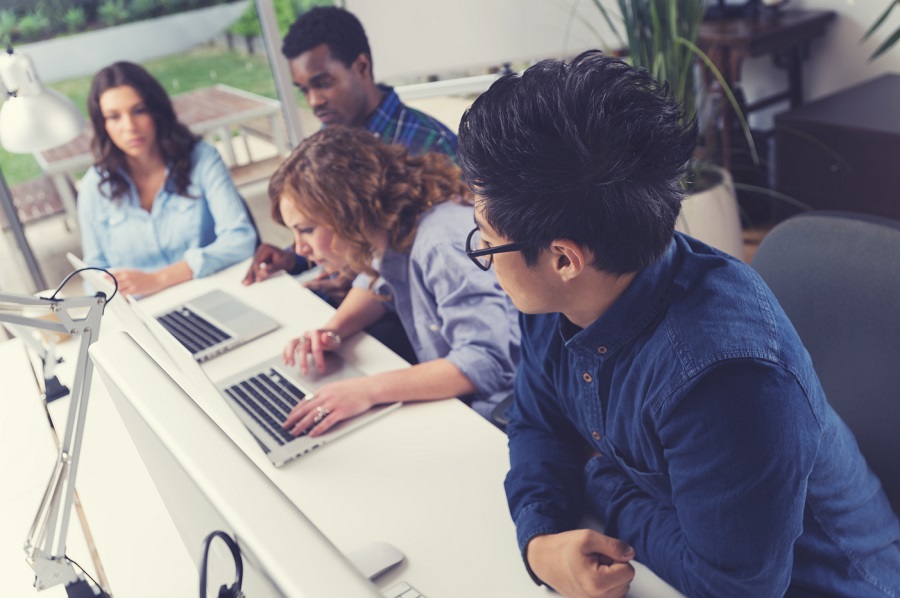 The millennial generation is open to seeking financial advice, but more of them rely on the internet to provide it than any other source.
That's according to the TD Bank Financial Wellness Survey, which found that not only do millennials prefer to get their advice from a computer (or smartphone) screen (26 percent say that's where they turn to get financial guidance), they are also optimistic about their eventual financial well-being.
That's despite the fact that millennials are behind the eight ball when it comes to student loan debt, unemployment, and lack of wage growth. Still, as a group, not only are millennials more confident than previous generations that they can attain their financial goals, they're also competitive about it.
Forty-five percent of those surveyed said it's important to feel as if they've made it before their friends, while only 10 percent of baby boomers and 29 percent of gen Xers regard it as a competition of sorts.
Read: Millennial business owners are changing the game
Almost two thirds of respondents (61 percent)—not just millennials—considered becoming debt free the most significant financial milestone. After that was home ownership (54 percent); saving enough for emergencies, at 52 percent, came in third.
But investing? Not so much.
Asked what would make them feel as if they'd "made it," just a third of respondents overall consider investing an important milestone on that path. This was followed by growing their career (30 percent), putting their children through college (29 percent), and graduating from college or university (28 percent).
Retirement didn't even make the list, and considering that just 6 percent of millennials seek advice on retirement, one wonders if they appreciate the significance of being able to afford to spend their senior years at leisure.
Of course, money woes do occupy a fair amount of their consciousness, with 34 percent admitting to living paycheck-to-paycheck, 23 percent under stress trying to pay off debt not relevant to their personal financial goals, 14 percent worrying about not being able to make monthly payments and 12 percent admitting that they don't fully understand what steps they should take to achieve their financial goals.