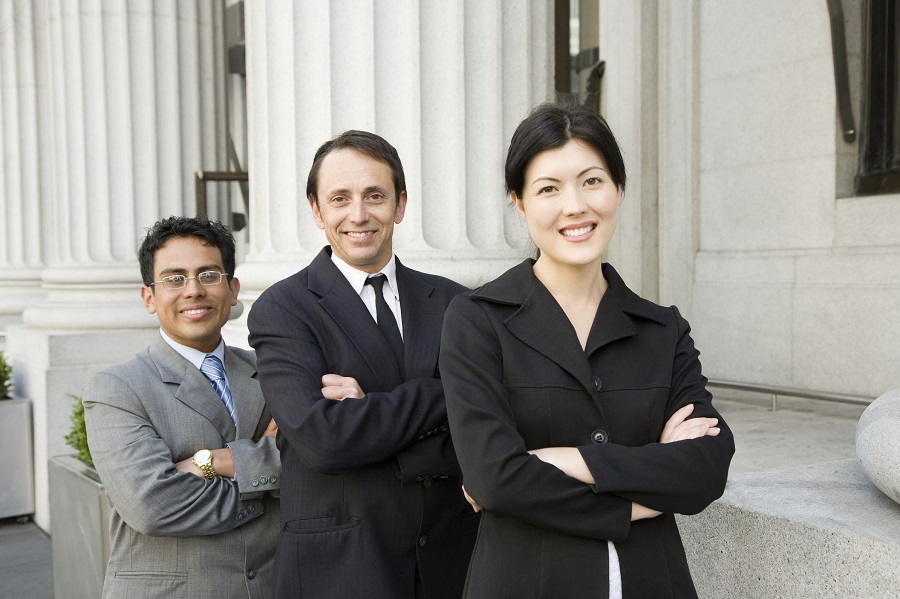 This is a tough world for marketers, especially those in the insurance industry.
You're much likelier to survive a plane crash than entice someone to click on a banner ad.
Consumers don't trust brands. Modern marketing, particularly in the insurance industry, is not about you, your company, or the product or service you sell; it's about your customers.
Prospects are not just potential customers; they're people with individual needs, and the marketers who reach them when and where they're comfortable and ready to buy will be rewarded.
Though the "Mad Men" era of marketing is long gone, the insurance industry remains stuck in the past.
Marketing messaging must become customer-centric, not product- or services-centric, and that requires incorporating empathy into every message. It boils down to these two steps:
1. Figure out your target audiences.
Your potential customers have diverse needs, so your first order of business is to determine whom you're trying to reach, which factors motivate them, and what problems they need to solve.
Unique personas are critical in marketing, especially for benefits professionals, because you're solving problems for various businesses with vastly different needs and workforce populations, and the easiest way to disengage an active conversation is to send an irrelevant mass message.
Segment your target audience into groups with similar needs, such as HR administrators at companies of fewer than 50 employees or chief financial officers in the construction industry.
Get as specific as possible, and create messages tailored to those audiences. Everything you send should feel like a personal, genuine conversation.
2. Solve your customers' problems before they realize they have them.
Half of the modern B2B marketer's job, in the insurance industry and beyond, lies in designing content to help prospects realize they have problems and inefficiencies that could be solved using your service. The benefits world is rife with headaches, which creates big opportunities for brokers who approach this right. They already solve critical problems by protecting clients, their families, and their livelihoods.
Experienced professionals hold the advantage over technology-based entrants to the field when it comes to insurance strategy and expertise, and if they can pair that with cutting-edge technology experiences and a go-to-market strategy centered on their customers' problems, flashy marketing of tech-only approaches shouldn't be considered competition.
As a benefits consultant, you should focus on sharing content that showcases your expertise in benefits strategy and ensure that you offer the tools to implement said strategy seamlessly. Ashton Benefits of New Jersey and The Olson Group of Nebraska do this particularly well on their respective blogs.
Modern marketing in insurance agencies
As a broker, you don't have much leverage over your competition in the products you offer or the prices attached.
Experience and expertise can be compelling differentiators, but the rise of agencies built around technology solutions, such as Gusto, have demonstrated that experience is no longer the driving factor in acquiring a broker of record.
Those companies have positioned themselves differently. Their messaging is all about solving problems through technology and making HR again about people, not processes.
It starts with the taglines like "HR for humans" and "payroll and benefits that put people first," and those messages pervade their marketing. They understand that HR teams — your potential customers — are not in HR because they like manual processes and paperwork; they simply like people.
Your competitors' messages address that directly by leading with technology to automate processes, meaning more time to focus on unlocking human potential.
You don't need a massive marketing budget to compete, just more thoughtful messaging.
Employee Benefit Services of Maryland is laser-focused on not just insurance, but also company culture, and it offers great technology that allows HR teams to spend time on what matters. Employee Benefit Consultants Inc. focuses on building stronger organizations through happy and healthy employees. Apex Benefits targets companies looking for a true partner in their people-operations strategy.
These companies share a commonality in their marketing: It's all about their potential customers.
They don't mention specific insurance products or years of experience; they focus on the value they can deliver to their customers. And they're expanding their lead over the competition as a result.