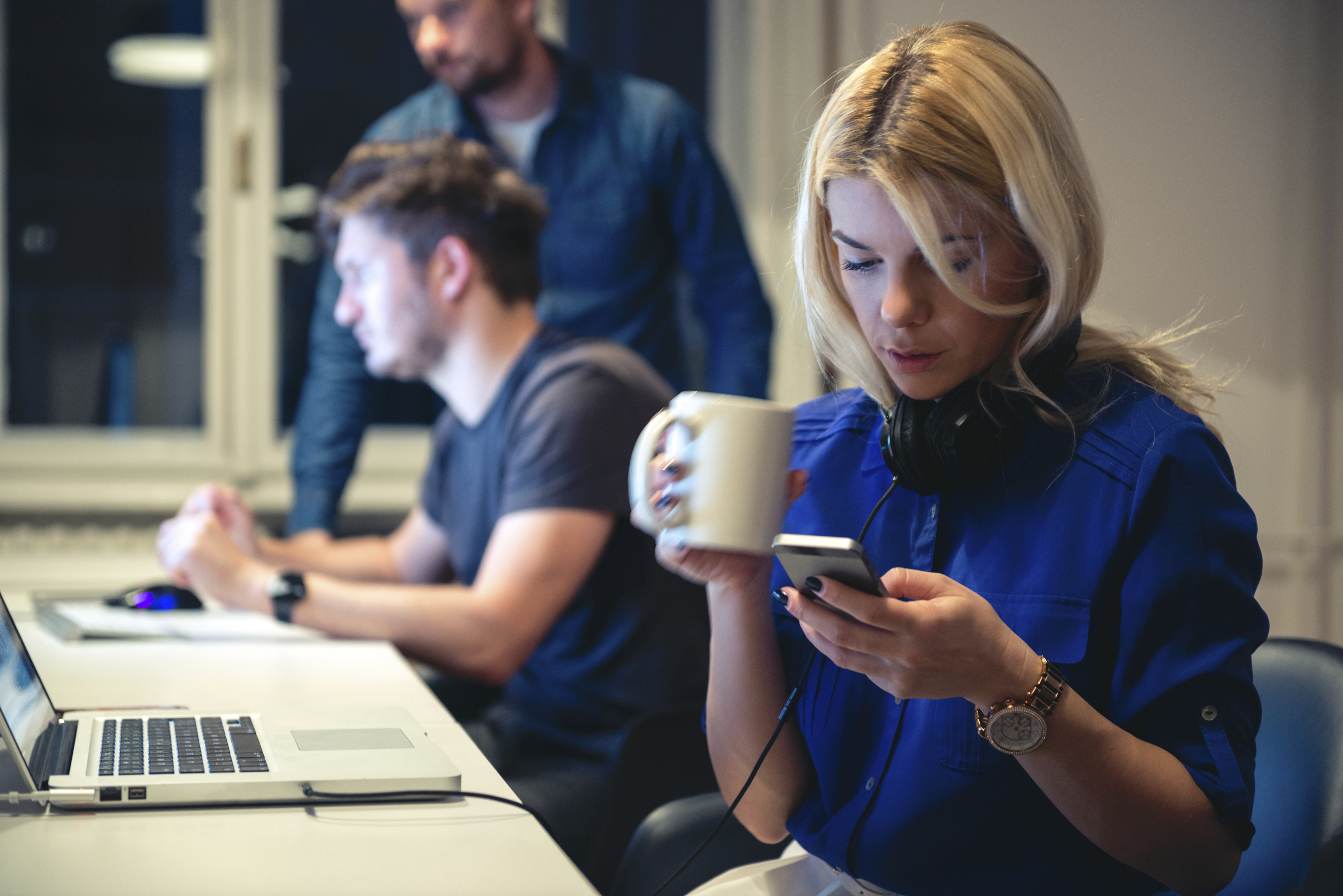 There's really nothing managers don't like about having the opportunity to complain about their direct reports. So when CareerBuilder recently gave more than 2,000 bosses that chance, they jumped at it.
Related: 5 sleep tips to amp up productivity
What CareerBuilder wants to know is what managers think are the main causes of lost productivity on the job. They offer respondents a list to choose from, asking them to rank them in order of annoyance.
The results should be presented in the context of the number of employers who say their employees are working less than a full day, despite being at work all day, and input from worker bees.
Related: Flexible work schedule doesn't hurt productivity
Almost 20 percent of employers check the "less than five hours" box. Three-quarters say such distractions as cell phones and the internet chip away at least two hours a day from productive working.
Yet 90 percent of those workers with cell phones in the office — the biggest time suck, according to the bosses — say their phones do not erode their commitment to employment duties.
Related: Focus on work-life balance will drive higher productivity
When asked to name the biggest productivity killers in the workplace, employers prioritized them as follows:
Cellphone/texting: 55 percent.

The internet: 41 percent.

Gossip: 39 percent.

Social media: 37 percent.

Co-workers dropping by: 27 percent.

Smoke breaks or snack breaks: 27 percent.

Email: 26 percent.

Meetings: 24 percent.

Noisy coworkers: 20 percent.

Sitting in a cubicle: 9 percent.
More results from the survey
The survey also let employers prioritize a list of negative consequences for the organization caused by the above distractions:
Compromised quality of work: 48 percent.

Lower morale because other workers have to pick up the slack: 38 percent.

Negative impact on boss/employee relationship: 28 percent.

Missed deadlines: 27 percent.

Loss in revenue: 26 percent.

Negative impact on client relationships: 20 percent.
What to do about it? While some bosses shrug their shoulders and look the other way, three-quarters say they are fighting back. Among actions taken:
Blocking certain internet sites: 32 percent.

Banning personal calls/cellphone use: 26 percent.

Schedule lunch and break times: 24 percent.

Monitor emails and internet usage: 19 percent.

Limit meetings: 17 percent.

Allow people to telecommute: 14 percent.

Have an open space layout instead of cubicles: 14 percent.

Restrict use of speakerphones if not in an office: 13 percent.

Increase height of cubicle walls to make it easier to concentrate: 8 percent.
While CareerBuilder also asked bosses: What were the most unusual or most memorable things you have caught an employee doing when they should have been working? Among the answers:
Employee was working on a scrapbook.

Employee was decorating a cubicle with chains of paper clips.

Employee brought her equipment for her embroidery business from home and was making items for a craft show to sell.

Employee was doing doughnuts in the parking lot in the snow.

Employee brought in a kitten she found outside and tried to keep it quiet within a large purse.

Employee was working on her child's school project that included uncooked macaroni noodles.

Employee was laying on a patient's bed talking to the patient while the patient sat in her wheelchair

Employee was watching YouTube videos of people shoving marshmallows in their mouth.
Anyone got the URL for the marshmallow-shoving video?