I used to think that HR managers were just the people I quickly dialed when my paycheck came in the wrong amount, but through my work at BenefitsPRO, I've seen that HR plays a major role in the life and health of every organization.
Related: How HR can better manage the millennial workforce
The Society for Human Resource Management 2016 conference in Washington, D.C., was yet another reminder of that fact.
Over 15,000 attendees came to the nation's capital looking for new tricks and tips to make their offices better for employees, employers and entire businesses.
Related: SHRM research paints grim recruiting picture
That can be a heavy order, but with nearly 200 sessions covering a slew of HR competencies, SHRM offered plenty of solutions for attendees to go home with.
I sat in on discussions with top HR professionals from around the country, and if I'm being honest, I'm excited for the future of our workforce.
Related: SHRM releases 20-year recap of employee benefits industry
I even learned quite a bit myself. Here is some of what I found most interesting: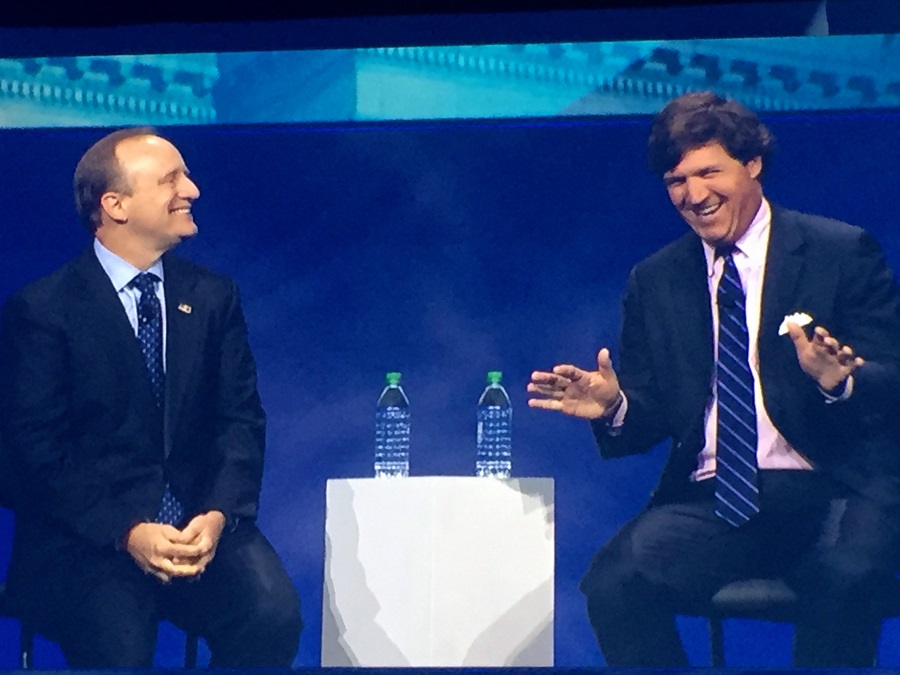 Political commentators Paul Begala, left, and Tucker Carlson, right, discuss how the upcoming election is mired in HR issues. (Photo: Erin Moriarty-Siler)
1. Pundits bring the laughs
Paul Begala and Tucker Carlson kicked off Tuesday with their keynote on the state of this year's presidential election. (You can read my synopsis of the talk here.) I imagined there would be a hurling of insults and low jabs, but Begala, a liberal, and Carlson, a conservative, managed to keep the discussion civil, and oddly enough, kind of hilarious. Here are a few of my favorite quips from the morning.
"Politics is just show business for ugly people." — Begala.
"I don't know why you guys haven't bought off Bernie Sanders. Why don't you buy him off with a bag of weed and send him on his way?" — Carlson.
"Trump is very smart — that's not his problem. He's uncouth, vulgar, he needs to wear Depends around his mouth." — Begala.
"Bernie is right. The middle class is in trouble." — Carlson.
"One million Mexicans have gone home. They are leaving and Donald Trump's wall will only slow down their departure. If that guys wins, I'm leaving, too. My ass is on a beach in Puerto Vallarta!" — Begala.
"[Trump] voters love him because he's the only one that doesn't hate them. Seriously! When you hate those voters, you feel good about that. But since when is it okay to hate a group of people?" — Carlson.
"Like women? Like POWs? Like the disabled?" — Begala.
(This exchange is in reference to Trump's comments toward John McCain's time as a POW, and Serge Kovaleski, a New York Times reporter that has a congenital joint condition.)
"It's fine not to be PC, but it's not OK to be rude." — Begala.
The audience asked both Begala and Carlson on who they'd like to see run for president. Both had surprising answers:
"Al Sharpton." — Carlson.
"Colin Powell." — Begala.
(Powell was a crowd-pleasing choice. The room erupted in applause.)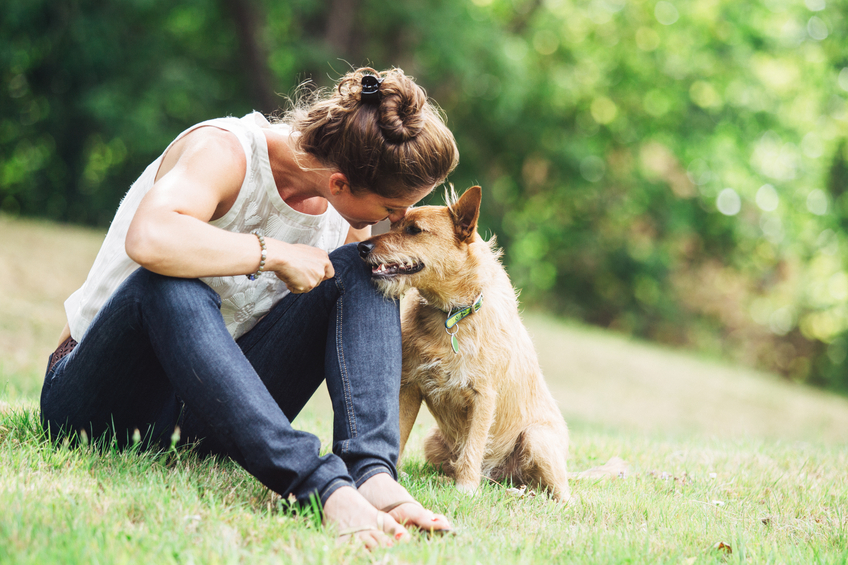 Pet insurance is quickly becoming a top voluntary benefit. Based on the number of SHRM vendors promoting it, I think more and more employers will start offering it in the near future. (Photo: iStock)
2. Pet insurance is coming
"I knew people had pet insurance," Jack Hanna said, "but I didn't know what that meant."
Yes, Jack Hanna. The renowned zookeeper and director emeritus of the Columbus Zoo and Aquarium told me that pet insurance is a must. (If Jack Hanna tells you anything about animals, you listen.)
As a dog owner myself, I've spent a great deal of money on the health of my dogs, Capone and Bugsy. Studies have shown other millennials are much like me — forgoing childbearing and opting for pets instead — and thankfully, insurance providers are picking up on that.
Jack spoke about the thousands of dollars he has spent on his pets' health, ranging from wellness care to cancer treatments and everything in between. I've run the gamut myself, and I know that as my dogs get older, it's only going to get worse — emotionally and financially.
Jack's wife also told the group about the importance of pet insurance. Both were brought to tears when they spoke about the two dogs they lost last year. This is the first time in 47 years they've been without a dog in their home, and Jack's wife was clear: "My pets are part of my family. What I would do for my kids, I'd do for my pets." (It was then that Jack told his wife that for her birthday next month, he's bringing home a golden retriever. Cue the "awws.")
He quickly reminded us, "Get pet insurance. I don't care who you get it from, but get it."
Based on the number of pet insurance vendors at this year's conference, I think it's safe to say 2016 and the years to come will see growing numbers of employers offering the unique benefit. Others I spoke to were confident that it will quickly become a top voluntary benefit for all employees, not just millennials.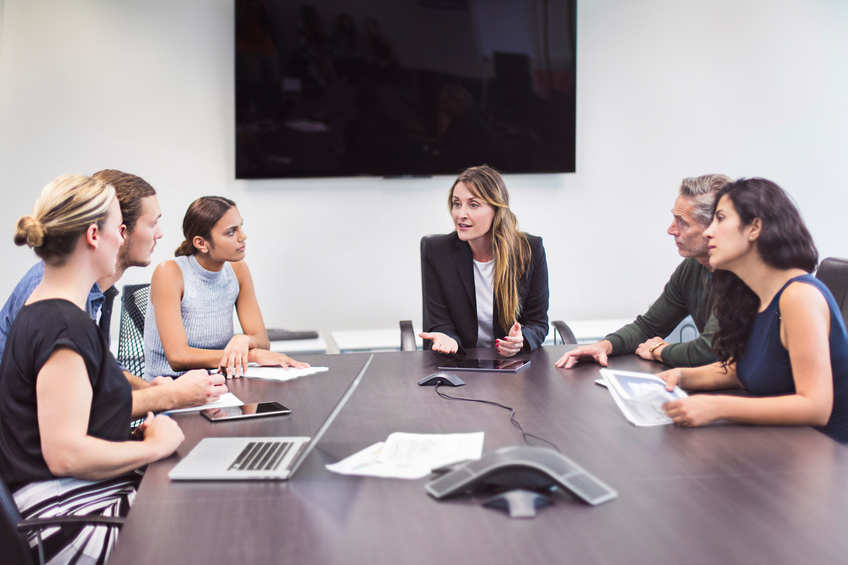 The majority of attendees at this year's SHRM conference were women, as HR is a field largely populated by females. (Photo: iStock)
3. Women dominate HR, but they don't run it
If I didn't already know that HR is overwhelmingly dominated by women, SHRM 2016 made that abundantly clear. Many of the conference's attendees were female, and according to 2014 statistics from the U.S. Department of Labor, 76 percent of HR managers are women. Despite this, gender bias is very real in the HR industry.
A session entitled "The Art of Executive Presence: A Professional Women's Guide to Commanding the Room" drew an impressive crowd. Despite arriving 15 minutes early, I ended up in one of the last seats in the large room. Many women who arrived later lined the walls or sat on the floor, eagerly taking notes.
While the session was intended to empower female HR leaders to achieve success, it was apparent that much of what has hindered that thus far is because of typical gender gap gripes. A session discussing men's hair, clothing, jewelry and "RBF" (Google it — and yes, I'm an owner … it's just how my face is) certainly wouldn't be on the docket for conferences in male-dominated industries, let alone have hundreds of attendees overflowing to learn why they have yet to reach the C-suite.
Even in an industry that belongs to them, women still face fierce gender bias. It's something to consider as more and more women come into bigger roles within organizations. While some are revered for their business acumen (Sheryl Sandberg at Facebook), others (Marissa Mayer of Yahoo and Theranos' Elizabeth Holmes) are often met with more criticism than their male counterparts.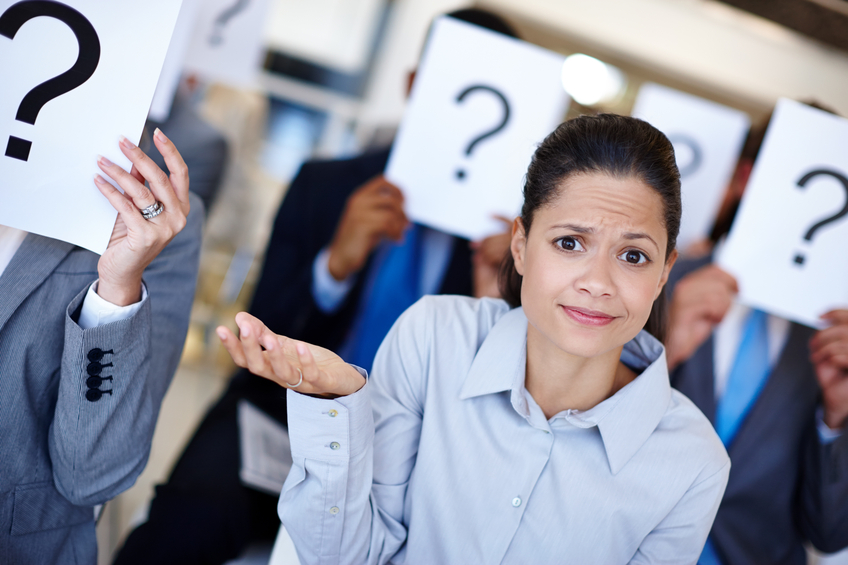 Just this week, the Republican party announced an alternative to the Affordable Care Act, but it's unclear what will happen come November.
4. The ACA is confusing as hell
Alright, full disclosure: SHRM didn't teach me that the Affordable Care Act is somewhat muddled; I've known it for a while. But after speaking with Kristin Lewis from Equifax Workforce Solutions, I have a much better understanding of what makes the ACA so hard to understand.
Cited as the company's resident "ACA expert," Lewis truly understands the ins and outs of the health care legislation. It seems she has her work cut out for her, as everyone else — employers, mostly — tries to navigate their way through its many layers.
Equifax offers ACA management services to allow for better employer compliance, but it's increasingly difficult to get to that point. Because of lengthy and sometimes conflicting legislation about how to categorize employees as full-time, Lewis says that many employers don't understand the regulations, let alone comprehend them well enough to put them into practice. That's where she and Equifax come in: offering guidance.
With the prospect of ACA reform on the horizon (the GOP might rip and replace, Hillary Clinton might alter pieces here and there), everything employers have done the past few years could be for naught. But Lewis says she finds it hard to believe that whoever wins in November would remove everything that's been fought for so far.
"I'm expecting some simplification for reporting, but to change everything in November for January reporting, I think there would be an uprising," she says. Not to mention, she adds, that removing the entirety of the ACA means millions of Americans would be left without insurance (a fact studies have pointed out, most notably when Donald Trump unveiled his rip-and-replace health care plan).
"Realistically, I think it would be two to four years for a president to come through with a plan to unravel Obamacare," Lewis says.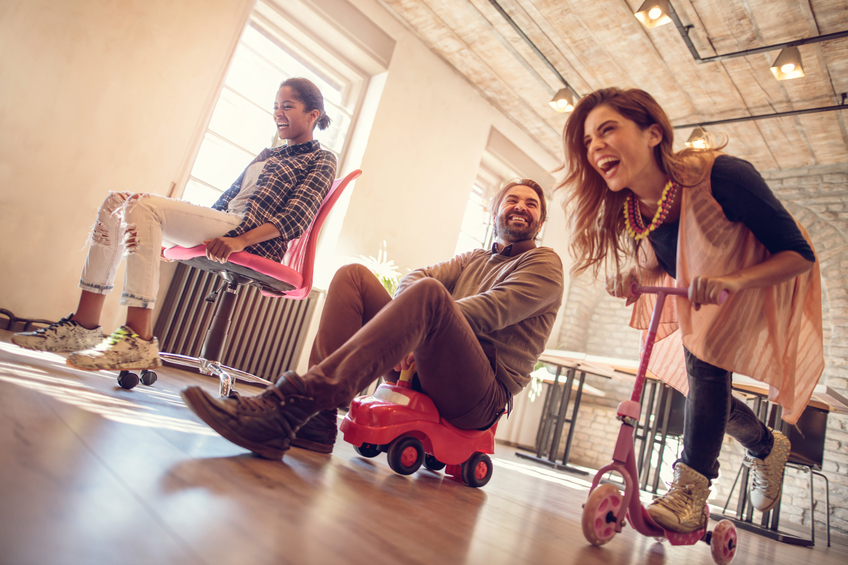 By 2025, millennials will make up three-fourths of the workforce. No wonder everyone is so invested in us. (Photo: iStock)
5. People love talking about millennials
During the conference, talk about millennials dictated several sessions, even ones that didn't necessarily hinge on my generation. Many of the discussions that focused on the budding demographic were devoted to pointing out how different millennials are from the generations that preceded them.
Most sessions couldn't help but make jokes at our expense — ones about entitlement, living in mom's basement, the insistence on acronyms (I finally figured out what "GTS" means!) and emojis as real communication. I couldn't tell if HR managers love us or hate us, or if like most things, it is a healthy mix of both.
As pointed out in a session titled "The Tidal Wave of Millennials is Here: Effective Leadership for Managing Multiple Generations," millennials are here to stay. We'll be in the workforce for the next 30 to 40 years, and in less than a decade, we'll be 75 percent of the job market. That means that many of us will not just be your colleagues, but possibly your supervisors and managers.
Cut through the chatter and obvious jokes and the truth is, everyone wants a millennial (or several) on their team. No longer is youth an impediment to a job. Fifteen years ago, my purple hair and tattoos would've made me a job candidate pariah, but not today.
In fact, while at SHRM, I was asked how I felt about the overtime rule, student loans, voluntary benefits, health insurance, what I look for in an employer (yes, some asked if my tattoos were "mistakes made at 18," but that's beside the point since some were). At first, I thought it was industry small talk, but then I realized people actually wanted to know what I thought. It was the first time I felt I was part of the conversation rather than just the topic of it.
And that's the central thing I learned. Millennials are no longer just data and descriptors in a PowerPoint slideshow about job recruitment. We're the majority, and the way we do things will soon be the norm. It's important that we consider the implications of this shift and hone them, rather than squander them away like baby boomers and Gen X-ers think we might.
Moral of the story? Let's prove some people wrong, millennials.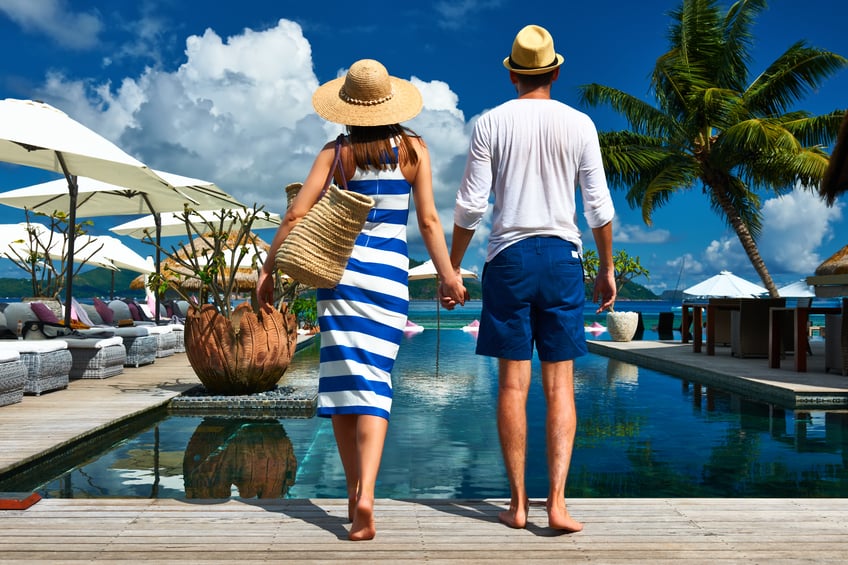 One SHRM session touted the benefits, both personal and professional, of taking vacation time.
6. Vacation or die
A popular sentiment among many American workers is that they can't take time off. And that's a problem. Nizar Jabara, during a session titled "The Health and Work Productivity of Employees Taking Vacation Time," told the audience, "Work less, take more time off, you'll be more productive."
Personally, I do feel pretty guilty when I put in a request for paid time off (PTO). It's not that I don't think I've earned it, but a part of me feels that my days are meant to be spent at work, not relaxing with friends and family. Fifty-nine percent of millennials reportedly feel shame for taking or planning a vacation.
Fifty-two percent of people did not use all of their PTO last year, leaving an average of 7.2 days unused. That's 169 million forfeited vacation days.
The value of vacation time isn't just getting out of the office and feeling refreshed once you're back. Jabara pointed out how PTO has health effects as well. Heart health for both men and women has been correlated to the number of vacations they take. Men are 32 percent less likely to die from heart disease if they take annual time off. Women who only take a vacation once every six years or less are eight times more likely to develop coronary heart disease or have a heart attack than those women who take at least two vacations a year. Also, vacation time improves your sex life, so there's another point for PTO.
Jabara says it's on HR and managers to overcome the stigma of the vacation epidemic. "This movement doesn't have opponents, just bad behavior," he says.
"Vacation is a solution," he said. "We're going to save lives through vacation."