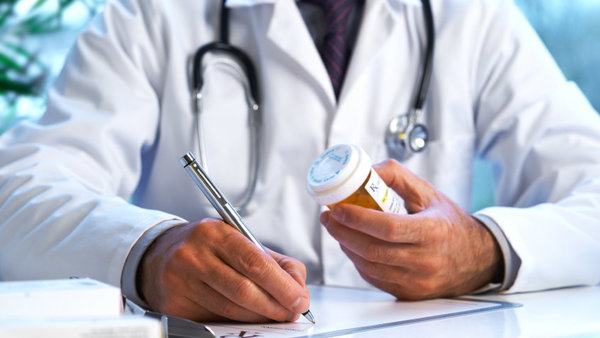 Peer pressure is a powerful motivator. It might in fact be the most effective way to get doctors to do the right thing.
Related: Hospital computer systems often allow for dangerous prescriptions
A recent study found that presenting physicians with the prescription behavior of their peers can have a strong impact on the likelihood that they will prescribe antibiotics for conditions that don't demand such treatment, such as the flu.
The study, conducted by Dr. Jeffrey Linder, an associate professor at Harvard Medical School, prompted doctors who entered a prescription for antibiotics into an electronic health records system with three different interventions intended to make the doctor reconsider the requested prescription.
Related: Racial stereotypes influence what doctors prescribe
The first intervention was a message that popped up on the screen, suggesting an alternative to antibiotics. The second required the physician to write a justification for the prescription.
The third intervention was an email to the physician detailing how his or her antibiotic prescription rate compared to that of doctors with the lowest rates of inappropriate antibiotic prescriptions. The email bluntly informed doctors with above average prescription rates that they were not "top performers."
Related: Free pharma lunches may affect doctors' prescriptions
Over the course of 18 months, the first intervention did not produce much of an effect compared to a control group, but the second and third ones did.
Inappropriate use of antibiotics has long been a concern of public health authorities, since evidence suggests that overexposure has led to stronger bacteria that are resistant to medication.
While those concerns are common knowledge in the medical community, doctors regularly prescribe antibiotics to patients with conditions that medical authorities say should be treated in other ways. A recent study by Pew Charitable Trusts found that up to 30 percent of all antibiotic prescriptions in the country are medically inappropriate.
"They may be erring on what they perceive to be the side of caution, when really erring on the side of caution would be not prescribing antibiotics," Michael Healy, a physician at Brigham and Women's primary care group, told the Wall Street Journal.