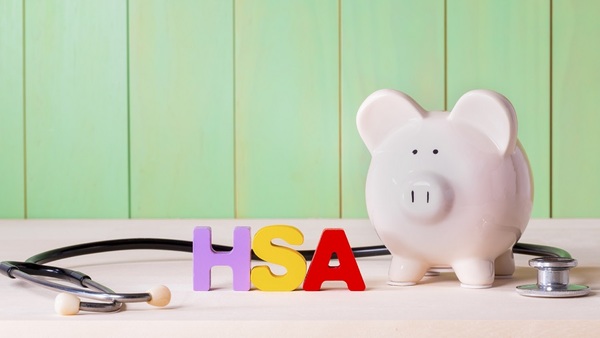 Besides comparison shopping the latest Mercedes, rectangular grey back splashes, and lip injection doctors (complete with Yelp reviews and Instagram pics from the Samsung Galaxy), there are other trends to keep up with if an employer wants to be "on fleek." (Don't know what that means? Look it up. I dare you.)
Employers across industry type, geographic location, and size offer consumer driven health plans (CDHPs) these days.
Per the Kaiser Family Foundation 2015 survey of employers ranging in size from 2 to 5000+ lives, the percentage of employees enrolled in a high-deductible health plan (HDHP) packaged with a health reimbursement arrangement (HRA) or health savings account (HSA) qualified HDHP, between 2006 and 2015 has grown from 4 percent to 24 percent (15 percent in compatible plan and 9 percent enrolled in a HDHP coupled with an HRA). They did not report information regarding FSAs, oddly enough.
In that same 2015 survey, 7 percent of employers offering health benefits offered a HDHP/HRA combination and 20 percent offered an HSA.
In a different 2015 employer survey, 69 percent offered FSA, 43 percent offered HSA, 19 percent offered HRA. And reported that 17 percent of small firms and 74 percent of large firms offer FSAs. While a third 2015 employer survey concluded 90 percent of all employers offered FSAs, 44 percent offered HSAs, 20 percent offered an HRA. Bottom line: HRAs are increasing, though not as quickly as HSAs. FSAs are stable, HSAs are increasing.
Adoption rates of the three various account based options is due in part time in marketplace.
There is variance among plan design utilizing any of the three: HRA, FSA, or HSA such as rollover options and employer contributions, or various FSA features like grace period, dependent care, parking, and transit options, all depending on how employee-centric they intend to be. This is where the guidance of an employee benefits advisor is critical.
HRAs are making a comeback, most notably among smaller employers (2 to 100), large employers (5,000+), and any size groups with historically low utilization. Their appeal may also increase as they as they appear to have the least impact on the Cadillac Tax (which is now set to take effect in 2020) thresholds since actual claims versus potential claims paid from the HRA are expected to be used in the calculations, assuming the Cadillac Tax survives.
While FSAs are offered more frequently than the HSA or HRA, they were offered most often in group sizes 100-500. And HSAs were generally offered as one of multiple options among larger employers (500 to 5000+) and as a standalone option in employers 2 to 100.
HSAs have not hit their saturation point as they are the newest of the three. And HSAs are also the ones with the most appeal especially now that the marketplace (brokers, employers, providers, and employees) has had over 10 years to understand the triple tax advantages, flexibility of contribution structure, and transparency tools continue to increase in number, ease of use, and accessibility. It is apparent the greatest surge of adoption will continue to be with HSAs. Their impact to effect the change in the way an employer intends, however, really is contingent upon employee communication and education strategies. It's worth repeating: This is where the guidance of an employee benefits advisor is critical.
Purpose of these account-based plans? Short and long term cost management and reduce fixed cost of insurance through increased employee education, engagement, and accountability.
Next time you are taking a Snapchat selfie with Mr. or Mrs. Jones over a Matcha tea and paleo small plate (formerly known as an appetizer) comparing your latest CrossFit WODs, ask which account based plan options they partake in and why.