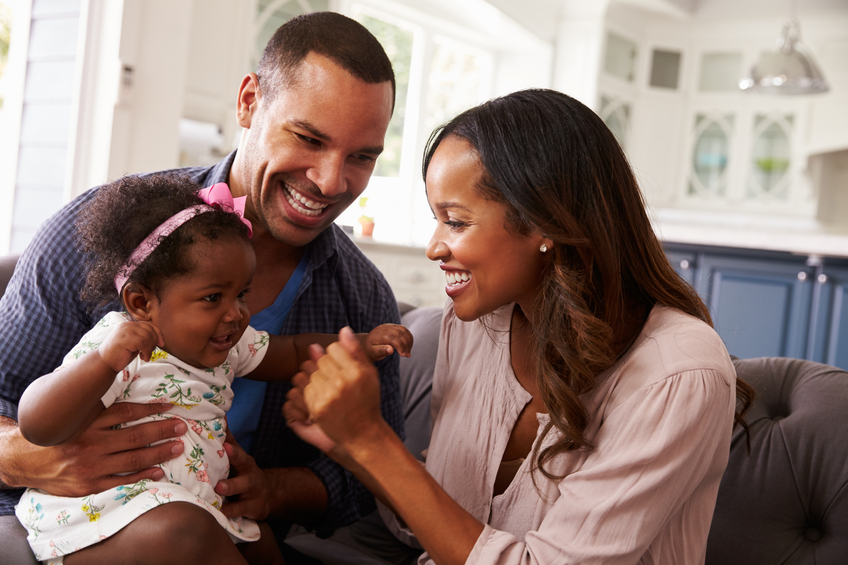 Before they were obscured by Donald Trump's populist takeover of the Republican Party, a number of conservative leaders were urging the GOP to tailor more of their policies specifically towards poor and middle-class Americans.
"ReformiCons" recognized that the party was having a hard time connecting with working class Americans if it stuck to its mantra that across-the-board tax cuts were the best way to alleviate economic hardship. Many working stiffs were clearly not seeing the benefit, contended the ReformiCons.
A prime example is paid parental leave.
The issue was front-and-center during the Democratic Primary, with both Bernie Sanders and Hillary Clinton calling for the United States to follow the lead of other industrialized countries in mandating paid parental leave. As you might expect, Sanders's proposal is more generous than Clinton's. The Vermont senator wants 12 weeks of fully paid leave for workers, while Clinton has proposed two-thirds pay for 12 weeks.
Marco Rubio, part of the ReformiCon family, proposed during his presidential campaign that tax breaks for companies that give employees paid parental leave. Donald Trump has proposed child care tax breaks. Neither of those ideas are particularly threatening to Republican orthodoxy, which typically welcomes tax cuts as a way to reduce government.
But in a far more dramatic break from conservative ideology, the American Action Forum, a right-of-center think tank, has proposed a straight-up government-funded benefit to help low-income Americans care for offspring.
The group is pushing for a paid leave program that would specifically target those at the bottom of the economic ladder. The poorest parents — those making below $18,110 — would be eligible to receive $3,359 to help cover 12 weeks of time off work. Those with higher incomes would receive less money, and those with incomes above $27,990 would not be eligible for any benefit.
AAF touts the proposal as a far cheaper way for the United States to ensure that those with the greatest need get help in the first few months of parenthood.
More comprehensive proposals, including the Family Act, which calls for a 0.2 percent payroll tax to fund a system that would provide workers with 12 weeks of paid leave at 66 percent of their pay would cost employers and the government tens of billions more because it would include all workers, including high-wage employees.
Although Democrats will undoubtedly say that $27,990 is far too low a cut-off point for mandatory paid parental leave, AAF's proposal could represent the beginning of a negotiation over a parental leave program that offers more generous benefits based on income.