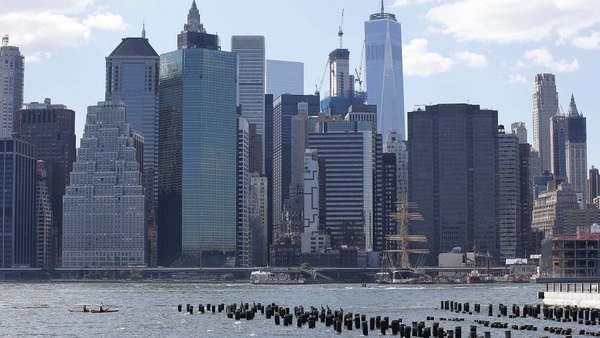 The number of Americans who live in cities and have health insurance rose more than two percent between 2014 and 2015, according to a new report from the U.S. Census Bureau.
The health coverage data was among the details Census culled from its overall population database. Its American Community Survey focuses on trends among those living in metropolitan areas of the U.S. In a release, Census included highlights from its abstraction of poverty and income data.
The health coverage data showed that nearly 91 percent of urban Americans had health insurance in 2015. Boston led the list of cities with the highest percentage, at 97 percent, while Houstonians had the lowest, at 83 percent.
Census said that every one of the 25 metro areas included in the survey reported an increase in 2015 over 2014. Three areas stood out: Miami, Los Angeles, and Riverside, California, which each reported an increase in covered residents of 9 percent between 2013 and 2015.
The news on the poverty front was positive as well. Census said poverty rates declined in 16 metropolitan areas and none of the major 25 reported an increase in residents living in poverty. Census said the metro areas trend was reflected in state results: Between 2014 and 2015, poverty rates declined in 23 states, and no state saw a poverty rate increase.
Income data showed a similar pattern. Median household income increased in 21 of the 25 most populous metropolitan areas between 2014 and 2015, and none of the 25 showed a decrease.
Census also broke out data on those between the ages of 18 and 34 who still live in their parents' home. While the information was state by state rather than by metropolitan area, the results were noteworthy. Among the highlights of that slice of the data:
Nationally in 2015, 34.1 percent of 18-to-34-year-olds in households lived in their parents' home.

At the state level, New Jersey had the highest percentage of 18-to-34-year-olds in households living in their parents' home (46.9 percent). Connecticut (41.6 percent) and New York (40.6 percent), which did not differ statistically from each other, had the next highest percentages.

North Dakota had the lowest percentage of 18-to 34-year-olds in households living in their parents' home (14.1 percent) followed by the District of Columbia (16.6 percent).