In July, the U.S. Department of Labor's Bureau of Labor Statistics released the most recent data highlighting the gap in pay between women and men.
Related: Women will be paid as much as men — in 136 years
For all workers, median full-time weekly earnings were $824. For men it was $909, and for women it was $744, or 81.8 percent for median earnings for men.
Social scientists, economists, lawmakers and equal rights activists have been tracking the gender pay gap for decades. Certainly, it has narrowed since President John F. Kennedy signed the Equal Pay Act into law in 1963, when women earned about 59 percent of male counterparts, according to the National Committee on Pay Equity, a nonprofit advocacy group based in Washington.
Related: Race, gender, make raise negotiations challenging
Between 1980 and 2001, the gap narrowed substantially, from 60 percent to just over 76 percent. Much of what economists call the traditional rationales for explaining the gender pay gap — such as workforce participation and education rates — also shifted substantially in that time. In 1963, women accounted for 34.4 percent of the workforce; in 1990 it was 45.2 percent; by 2015, women accounted for nearly 47 percent of the workforce.
But since the strides made in the 1980s and 1990s, the income gap has proven to be stubbornly persistent. In 2007, women earned about 78 percent of what men earned. For the next five years, their pay as a percentage of men's actually dropped marginally.
Related: 10 best-paying cities for women
Meanwhile, the traditional rationales used to, in part, explain the gap may be providing less ballast for those that challenge the presence of systemic pay inequality.
Not only are women participating in the labor force at equal rates to men, but in 2015, more women held a bachelor's degree than men, marking a first since the Census Bureau began tracking data on higher education.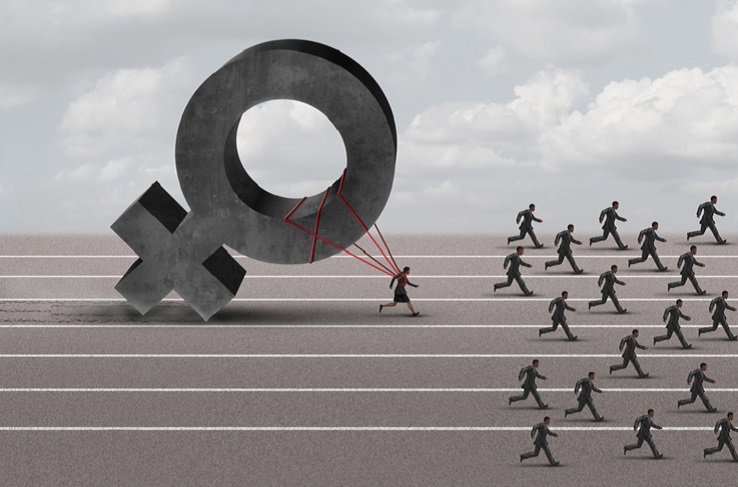 (Photo: iStock)
How much of the gap does sexism explain?
To date, women have failed to reach pay parity in all fields of employment. In all of the 22 industries tracked by the Labor Department, women made less than men in 2014. In some industries the difference is glaring:
In the legal field, women make less than 57 percent of what men make.

In business and financial operations, they make 75 percent of what men make.

In management, they make about 78 percent of what men make.
The highest level of parity is in construction, where women make 91 percent of what men make — some economists have attributed the latter to women's increased inclusion in collective bargaining agreements.
All of that data begs the $64,000 question: How much of the pay gap is attributable to gender bias in the workforce, be it in implicit forms or out-and-out sexism?
Early in 2016, two economists from Cornell University published an exhaustive analysis of decades' worth of data exploring the pay gap. Beyond labor participation rates and levels of higher education, the studies attempt to factor how professions that tend to attract women, such as nursing and education, and how their academic choices — women still study math, science and technology at lower rates than men — affects the wage gap.
The studies also factor time in the workforce, attempting to account for the degree to which leaving a job to start a family affects women's wages.
That data, and reams of other analysis, can be chalked up to the knowable information economists have used to explain the wage gap.
But to the question of the impact of bias on the wage differences between the sexes, economists also account for what is called the "unexplained" affect on the gap.
In the "Gender Wage Gap: Extent, Trends, and Explanations," authors Francine Blau and Lawrence Kahn note that the "unexplained" feature of pay gap analysis has been a standard component of much of the dissection of the issue over the years.
"Such an unexplained or residual wage gap is often taken as an estimate of labor market discrimination," write the academics. "However, as is well known, such estimates are suggestive, but not conclusive."
Over time, the impact of the unexplained — or the potential that gender discrimination is affecting the wage gap — has decreased, as the overall pay gap has closed, concluded Blau and Kahn.
Nonetheless, the hard data still fails to fully explain the gap. "The persistence of an unexplained gender wage gap suggests, though it does not prove, that labor market discrimination continues to contribute to the gender wage gap," just as the decrease in the unexplained gap over time "suggests, though it does not prove, that decreases in discrimination help to explain the decrease in the gap."
Translation: Blau and Kahn presume that discrimination — be it implicit or out-and-out sexism — has some effect on the wage gap, but less than it likely did in the past.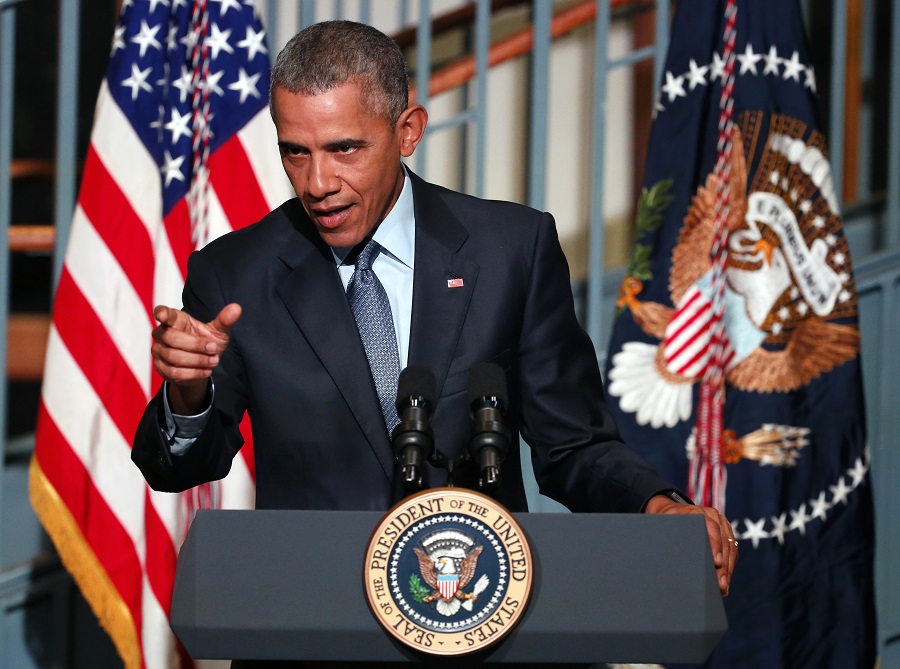 Obama: Gender pay gap an 'embarrassment'
Others make less diplomatic assessments of the impact of bias on the wage gap.
During his 2014 State of the Union address, President Obama referenced the gender pay gap, calling it an "embarrassment," and added, "Women deserve equal pay for equal work."
In an issue brief published in April of 2015 on the pay gap, the White House's Council of Economic Advisers acknowledged the difficulty in taking an accurate measure of bias, but said "there is little beyond discrimination" to account for economists' "unexplained" portion of the pay gap.
Still, not everyone is convinced of discrimination's impact on the gender pay gap.
Claudia Goldin, who in 1990 became the first tenured professor in Harvard University's economics department, and whose research was frequently cited in Blau and Kahn's research, does not think blatant discrimination explains the gender pay gap.
"Does that mean that women are receiving lower pay for equal work — that is possibly the case in certain places, but by and large, it's not that," said Goldin, in an interview on the podcast Freakonomics. "It's something else."
Goldin suggested those occasions of pure discrimination are "pretty small," and that the fact that women assume greater responsibilities outside the workplace, raising their own families and often filling in as care takers for aging parents, explains more of the gap.
"The answer is that we don't have tons of evidence that it's (the wage gap) true discrimination," Goldin told Freakonomics.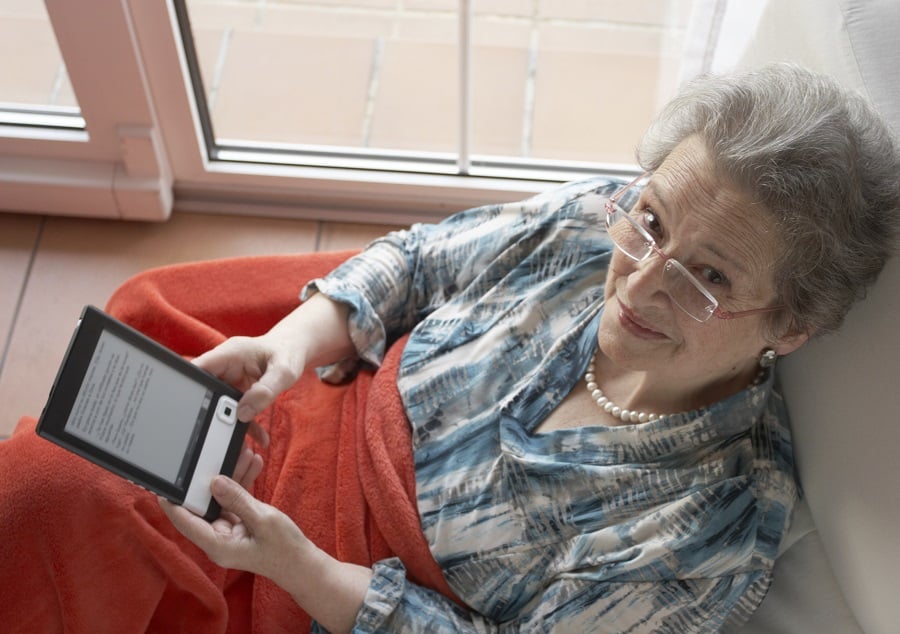 Lower wages, less for retirement
While economists may disagree on the causes of the pay gap, there is little to dispute the reality that the lower average wages women earn will impact their retirement.
Lower earnings translate to lower Social Security benefits, lower accruals in defined benefit plans, and it also makes the 10 to 15 percent savings rate recommended by financial advisors more difficult to achieve, given there is less money to save. In 2014, Wells Fargo found that about half of men were enrolled in their workplace retirement plans, compared to 43 percent of women. When including an employer's match, only 39 percent of women were saving the 10 percent of their salary.
Complicating those low savings rates for women is the reality of longevity. Recently updated mortality tables from the Society of Actuaries show the average 65 year-old woman will live 88.2 years, almost two years longer than the average man.
Women need more than 'remedial' financial education
Sallie Krawcheck, co-founder and CEO of Ellevest, a new robo advisory platform marketed specifically to the needs of women investors, says women's investment needs are different from men's, and that women "have not felt welcome" in the traditional financial services market.
"We certainly do make less — that bugs the crud out me," said Krawcheck in an interview with CNBC last week.
Women currently suffer a major investment gap, said Krawcheck. But the solution is not to wait for the gender income gap to close, nor is it better targeted messaging from Wall Street or getting more women "remedial" financial education.
Like other automated investment platforms, Ellevest personalizes an investment strategy, but unlike other robo-advisors, it factors average lifetime salary curves for women, which is different than for men.
And it incorporates women's risk preferences and longer lifespans, according to the firm's website.
Krawcheck thinks every woman who has retired her high interest debt should be investing. Ellevest has no minimum account balance requirements.
For women, investing tends not to be about picking the right fund or even outpacing broader market indices, according to Krawcheck.
"It's about I want to start a business, I want to retire well, I want to have a baby, and how much do I need to get there and can you put together a highly bespoke investment portfolio to get me there," explained Krawcheck on CNBC.