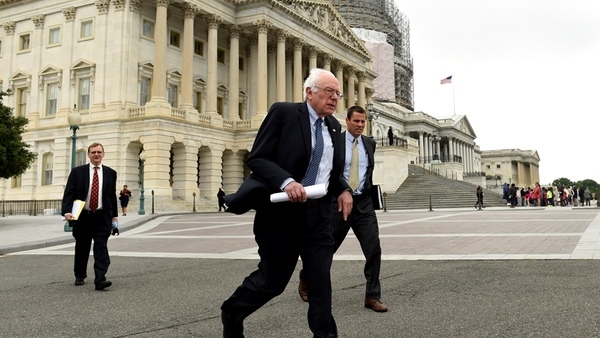 Across the country, single-payer measures will appear on November ballots. At BenefitsPRO, we've covered the call for universal health care extensively, but we wanted to hear from our educated community of experts what they think about the issue. Here, spme of them weigh in on what single payer would mean for their own businesses, for citizens in the states looking to pass it, and more broadly at health care in general.
The 4 Cs
We have a few primary concerns with the "Medicare for All" system:
Capacity: The ability to fulfill the needs of our insured clients within a tight timeframe. The American public is still not ready to purchase medical insurance coverage with the complex regulations by themselves and need the guidance more than ever.

Compensation: Contrary to the beliefs of many, we do run businesses and must generate revenue. The ROI on individual business is constantly under our microscope as to whether it adds value to our business or creates liability risk.

Competition: With the exodus of carriers on the state exchanges, we will be at the mercy of the remaining carriers for premiums, networks, revenue, etc. Our primary concern is the liability of lawsuits filed from individuals who were mandated to purchase coverage, yet did not understand the product they elected when claims are filed.

Compliance: The amount of time spent each year on certification for the "opportunity" to do business is becoming overwhelming. Toss in continuing education requirements, securities licensing/training, property/casualty obligations, etc. and you have a major time tax. We've embraced new opportunities to serve our clients in either the current system or a "Medicare for All." In its basic form, it is health care—treatment, claims, providers, payers, and professional guidance. We may not agree with a single-payer system, but we feel we are prepared to make the necessary changes to remain a constant in our market.
Jerry Deatherage
National Employer Solutions Team, LLC (NEST)
Skyrocketing costs
A single-payer system will not address the underlining cause behind high health insurance rates which is skyrocketing health care costs. In addition, I think that a single payer system will curtail medical innovation and dissuade people from entering into the medical field.
A true single payer system which disbands the employer sponsored market will essentially end the employee benefits advisory role as we know it today. It is possible that new opportunities will arise once the dust settles but only time would tell how health insurance advisors will be able to continue to help people navigate a very complex industry.
James D. Schutzer
Vice President
J.D. Moschitto & Associates, Inc
A step backward
my biggest concern is the "wing and a prayer" promise. We all know the ACA isn't perfect and there are changes to be made, however things are well-defined in terms of benefits. Amendment 69 has a vagueness that I don't think most Americans would want to stomach.
Going to a single-payer plan would mean going back to the drawing board; when this happens, cost goes up. Amendment 69 would result in more taxes for employers and employees, as well as new taxes that would affect retirees. I also fear it would force more doctors to leave the market because the reimbursement arrangement would be lowered even more, so the quality of care would decrease further.
Susan L. Combs
CEO
Combs & Company
Time and quality issues
In my resident state of Oregon, I have watched the expansion of Medicaid and feel it doesn't reduce costs or offer fair, balanced care for the following reasons:
Patients are still using the ER too often because they can't get in to see a primary care provider on a timely basis.

In our state, Medicaid uses the new "CCO" model, or community care organizations. Each Medicaid beneficiary is assigned to a CCO/primary care clinic and many times the clinic is not close to their residence. Many of the clinics are full and unable to take additional patients or the patients are required to wait weeks on end to be seen.
Many of our top-rated physicians, specialists, and mental health providers do not take Medicaid patients because the program underpays the doctors. This leaves the patient feeling helpless and frustrated when they are not able to be seen by the specialist who may be best qualified to treat them.
I've spoken to numerous clients who have voiced the above frustrations and concerns. For these reasons and more, I'm absolutely opposed to a single-payer system run by state or federal government.
Lisa Lettenmaier
Owner/Principal Agent
Health Source NW
Misplaced focus
Any Federal or State initiatives that promotes a single payer for private option solution does not address the cause of the continued escalation of health insurance premiums — the cost of health care services.
Tom Harte
President
Landmark Benefits, Inc.