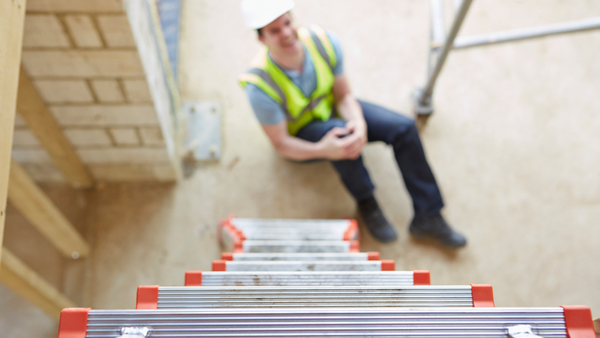 Workers' compensation continues to be a major concern for employers, and while some industries have more claims than others, all have concerns about the associated costs.
For brokers, the challenge continues to be how they can help clients at a time when rising health care costs seem "baked in" to the cost of doing business. But even as health care costs steadily rise, strategies to decrease risk and moderate premiums in the workers' compensation arena continue to evolve.
Looking ahead to 2017, brokers will have plenty of opportunities to assist businesses in finding ways to keep workers' comp premiums in check.
Premiums are still rising
Let's get the bad news out of the way first: There continues to be a high number of claims, and that will lead to higher premiums.
"Workers' comp premiums are skyrocketing," says Katharine Carey, senior commercial broker for the Capacity Group of New York. "For companies with more than 100 employees, especially labor-based employees, workers' comp is taking a huge toll on their bottom line."
Carey is seeing a high frequency of claims, workers taking more time off work, and high dollar amounts for the claims being filed.
The rise in premiums have been documented elsewhere: Business Insurance estimates that premiums increased from 5 percent to 7 percent in 2015, with some companies seeing increases as high as 10 percent. Insurance Journal found increases in roughly the same range. "Escalating prescription drug costs and aging of the workforce may result in new or increased claim costs," the site notes.
Poor pharmaceutical management adding to costs
According to Alexandra Leone, assistant vice president of workforce productivity at Hub International, some cost savings could be realized through better management of pharmaceutical benefits.
"The trend of opioid use has been ongoing for several years, but it continues to get a lot of attention" Leone says. "We're seeing more and more workers' compensation carriers making sure that if claimants are on opioids, that there's a weaning plan at the onset of that prescription, rather than waiting until there's an addiction or other issues."
Leone says another practice that increases workers' compensation costs is when physicians dispense drugs from their own onsite pharmacies, which tend be more expensive. "Our clients are moving away from allowing physicians to dispense these medicines onsite," she says. "There is an upcharge associated with that, and the clients are paying it, when that person could just go to the Walgreens down the street and pay less."
Partnering with occupational medicine clinics
Another strategy being used to hold down medical costs is the practice of working with an occupational medicine clinic. Employers in many states are barred from requiring workers' comp claimants to go to a specific clinic, but establishing a relationship with a facility that specializes in work-related conditions provides many benefits to an employer, who can promote that clinic without requiring that patients use it.
Michael Stack, principle at Amaxx Risk Solutions and founder of COMPclub, a training program on workers' comp cost containment, says that brokers can play a role by getting to know the medical providers in the area.
"Brokers can make that introduction [to employers]," says Stack. "I've worked with brokers who will go and introduce themselves to medical providers in the area, get to know which ones are the best, and learn which ones are willing to work with employers. If the broker can help facilitate that, that can be a useful thing that they can bring to the table."
Leone notes that different states have different rules on directing medical care, but even in states where employers can't direct claimants, they can create word of mouth support for an occupational medicine clinic. "What we're trying to work on is making a soft medical referral," she says. "We're finding great success in partnering with these doctors, where there is a relationship and protocols are already in place. So the word spreads among the workers: 'I went to clinic X, they took really good care of me; I got in right away.' The better the program is defined, the better it works," she says.
Technology at work
Both Leone and Stack note that innovative new programs are helping employees get quick, convenient care, which may prevent more serious problems down the road.
"Telemedicine is really growing, especially for clients who have a workforce that works inconvenient hours," Leone says. "These employees may be working 6 p.m. to 6 a.m.," she says. "So if it's 3 a.m. and you can't get to a clinic right away, being able to access a telemedicine doctor on a phone or iPad is a great way to make sure their needs are being met immediately, and giving them the feeling that they're not alone."
Stack says that such technology can also help get employees back to work quickly. He points his clients to an injury triage hotline that allows employers to connect injured employees immediately to health care professionals. "The ultimate goal is to get the vast majority of employees back to work right away," he says.
A culture of getting back on the job
A philosophy of getting employees back into the workplace as soon as possible is crucial to holding down high-cost workers comp claims, Stack says. He notes 5 percent of workers' comp claims are responsible for 80 percent of the program's cost. Those high-cost claims often happen when workers are separated from their jobs for an extended period of time.
Stack says too many companies are not aware of the importance of communicating with workers who are off work due to workers comp claims.
"People who are injured [on the job] very rarely will get contacted by their employer; even just to check in," he says. "They feel like they're black sheep—it's very detrimental to their state of mind."
Stack says employees stuck at home have a higher risk of depression, reinjury, or turning to legal action against an employer. Staying in touch, he adds, is a worthwhile investment in getting the employee back to work.
"A very simple phone call or a get-well card signed by supervisor can make a difference," he says.
Leone and Stack both support back-to-work programs, which can match injured employees with jobs they can physically perform, even if they are not 100 percent. She notes that an employee's absence has direct and indirect costs. Even if an employee is not full time at their old job, there are benefits to having them back in the workplace.
"Having a return-to-work program eliminates some of these indirect costs," she says. "It shows that the employer cares about the person; that they want them to be part of the team."
A safe workplace
Although wellness and worker safety programs are not a new trend, they continue to be very important in moderating workers' comp costs. Carey says there is a wide range of effective programs for companies that want to promote safety. "Safety first, as a philosophy, has had a large impact on a lot of companies," she says.
Stack agrees that safety programs have made a difference, but adds that companies can't become complacent. "If a company is neglecting that, they will have a lot of claims," he says. "If they're paying attention to it and they have a culture of safety, it's going to make a big difference."
Stack adds that brokers are key players in helping companies find the resources to address cost drivers of workers' comp. "There's a huge financial incentive to doing this right," he says. "I think the broker community can play a big role in educating employers. The brokers who do that extremely well will get a lot more business."