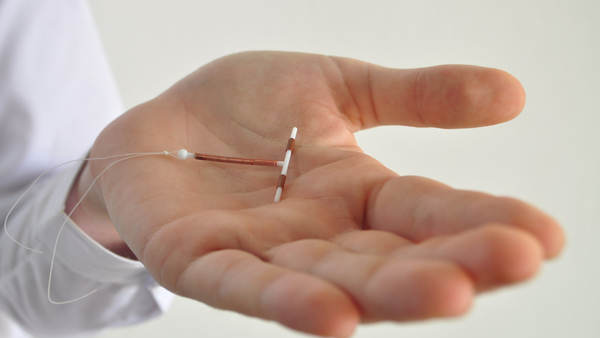 Women across the country are not waiting to see what President-elect Donald Trump and the GOP-controlled Congress decide on health care policy.
Just as Trump's election spurred an increase in people enrolling in Affordable Care Act marketplace plans, it also appears to have inspired many women to get IUDs or stock up on other contraceptives before the ACA, which requires insurers to cover the full cost of birth control, is scrapped.
While Republicans have indicated an interest in keeping certain provisions of the ACA, such as one that bars insurers from denying coverage based on pre-existing conditions, they will be under pressure from religious conservatives to ditch any contraception mandate.
If there is any hope of Obamacare birth control provisions remaining, it might lie with Trump himself. Although he now calls himself pro-life, the Manhattan developer also made a point of saying that Planned Parenthood had "helped millions of women," during the GOP primary.
In addition, Tom Price, who Trump today nominated to lead the Department of Health and Human Services, also has a conflicted record on the issue of contraception mandates. He has vocally opposed the Obamacare mandate, but he voted in support of a similar mandate as a state legislator in Georgia earlier in his career.
Another major concern for many women is the ACA's requirement that maternity services be included as part of any health plan. Prior to the ACA, many plans in the individual market did not include such services, and many customers, particularly men, no doubt had little interest in buying plans that covered maternity care.
While pregnancy is a big reason why insurers generally charged women more than men for coverage before the ACA, it wasn't the only reason. Individual plans that did not cover maternity services were more expensive for women than men, a 2009 analysis by the National Women's Law Center found.
"Our concern is going back to a world where insurance companies are writing their own rules again, and returning women to those bad old days in health care and losing all the progress we've made," Gretchen Borchelt, vice president for reproductive rights and health at the law center, told Kaiser Health News.
Coverage of maternity services, contraception and many other services that are required to be included in health plans could be on the chopping block under a GOP health law. However, it's anybody's guess what Republicans will ultimately do, considering that many of the provisions that conservatives oppose are popular with the public.