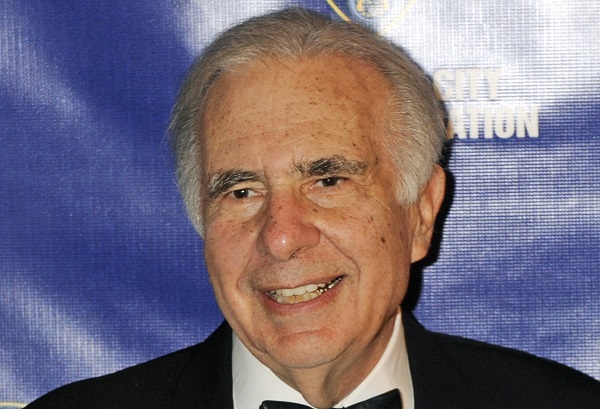 News that outspoken billionaire and activist investor Carl Icahn was named as a "special advisor" to President-elect Donald Trump on regulatory reform sparked immediate criticism from the left.
Related: Trump admin has to signal soon if it intends to undo fiduciary rule
Icahn, an early supporter of Trump and an outspoken critic of the regulatory policies of the Obama administration, was tapped to advise on rolling back the "strangling regulations our country is faced with," said Trump in a statement before the holidays.
Critics of Mr. Trump pounced on the news, alleging Icahn's role will create more conflicts of interests for the Trump administration.
Related: NAFA's emergency motion to delay fiduciary rule denied
The controlling shares of an oil refinery, CVR Energy Inc., are held by Icahn Enterprises. Icahn has publically railed against the Environmental Protection Agency under the Obama Administration, specifically a regulation that requires wider use of ethanol and other biofuels that will reportedly cost CVR hundreds of millions in compliance costs.
In August, Icahn wrote the head administrators of the EPA, saying the regulation will bankrupt smaller refineries like CVR.
According to reporting in the Wall Street Journal, Icahn was active in vetting candidates to run Trump's EPA even before his appointment as special advisor.
He is also reportedly helping the Trump transition team vet the next Chair of the Securities and Exchange Commission.
'Mafia has a better code of ethics than you guys'
On the matter of the Labor Department's fiduciary rule, Icahn, like the Trump transition team, has offered no specific opinion.
But independent of the rule, he has been known to strike a populist chord in his criticism of Wall Street and corporate America.
A long-time critic of lax corporate governance, and more recently, the high-yield corporate bond market, Icahn has been issuing warnings for several years on the potential fallout for what he says is a bubble in corporate bonds.
Chronically low interest rates have inflated the market as intuitional and retail fixed income investors have chased yield with corporate bonds. A lack of transparency in the market, and the lack of liquidity on the part of management firms that package the investments in exchange-traded funds, will leave investors holding the bag if interest rates rise and investors rush to sell corporate bonds, says Icahn.
In a 15-minute video produced in 2015 and featured on the homepage of Carlichan.com, he claims wealth managers are selling investors products they don't understand.
"Wall Street does what Wall Street does best–it sells securities. People are buying these not really understanding what they are buying," says Icahn in the video.
"I used to say, you know the mafia has a better code of ethics than you guys," says Icahn, referencing personal conversations with bond brokers. "You know you're selling this crap and you keep selling it. And in fact your are shorting some of this."
Trump 'believes what he believes' on Labor's fiduciary rule
Does Icahn's tough talk on conflicted investment advice translate as support for Labor's fiduciary rule?
In spite of being roundly critical of the Obama administration's overall regulatory initiatives, Icahn has said that he is not against all regulation. But he has yet to weigh in on Labor's rule during recent media appearances.
While the rule's proponents may view his thoughts on Wall Street's conflicts as favorable for the rule's survival, Icahn's criticism of the role that he says ETFs and management firms have played in inflating the corporate debt market could just as easily give ballast to the rule's opponents.
The fiduciary rule is expected to be a boon for ETFs and other passively managed mutual funds, as advisors move more long-term investors into lower cost investments in order to avoid the appearance of conflicted advice. Icahn recently told CNBC that too much money is "dammed up" in ETFs.
In the same interview, Icahn insisted he will not be creating policy, but will simply have the ear of President-elect Trump.
"Donald is an extremely intelligent guy and he's his own man," he said, referring to the limits of his advisory role.
At a conference for registered investment advisors in December, keynote speaker Kellyanne Conway, Mr. Trump's campaign manager, said the President-elect "believes what he believes" on the fiduciary rule, according to reporting on advisorhub.com. Conway's comments were made before she was named as a counselor to Trump, and before Icahn was tapped to advise on regulations.
The reporting on advisorhub.com implies Mr. Trump's position on the rule may not be as obstructionist as another of his transition team' advisors, Anthony Scaramucci, founder of hedge fund SkyBridge Capital.
Scaramucci is an outspoken critic of the rule. Shortly after November's election, he vowed the Trump administration would block the rule, but later walked those comments back.