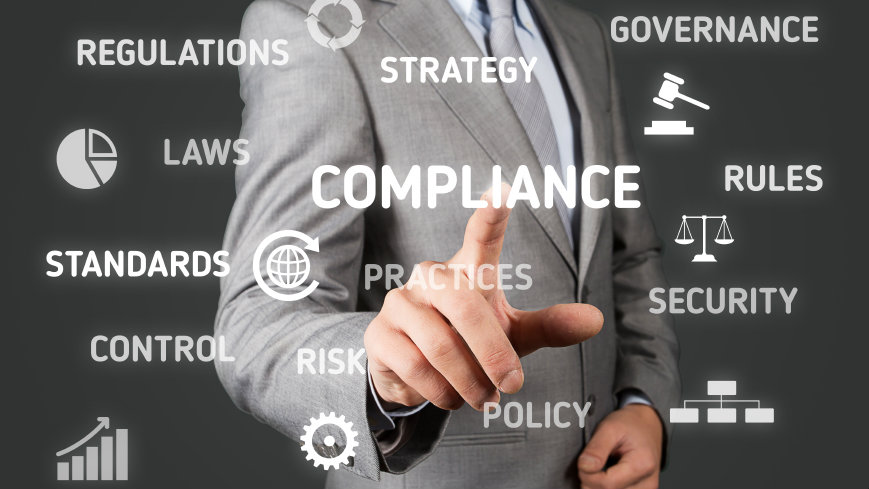 The holidays often remind us to give thanks, recognize the hard work of employees and colleagues, and celebrate their accomplishments.
Related: 13 most unusual holiday gifts in the workplace
It's also the time to set resolutions for the coming year, often looking at how we can better ourselves. Employee appreciation and recognition, done thoughtfully and compliantly, should be top of mind all year round.
Why not consider setting a 2017 resolution to practice regular recognition while increasing compliance and reducing risk for your company all at the same time?
The government in the United States and many other countries keeps a close eye on all earned income — which includes recognition and anniversary awards.
When thanking and recognizing employees, it is important to pay close heed to tax and government regulations, legal liabilities and best practices. A formal recognition program with audit and compliance controls can significantly help an organization mitigate liability and stay compliant.
Compliance can often feel like the Scrooge to the Christmas spirit — if a department wants to give out rewards to everyone, you must ensure the recipient is taxed appropriately. In some organizations that means listing everyone's name on a spreadsheet, sending to payroll, potentially (hopefully) calculating the correct gross-up so the taxes aren't seen as a take away, and then having the appropriate taxes reflected in the final year-end paycheck.
Related: 6 compliance issues to watch for in 2017
Someone must go out and get the rewards — whether they are gift cards or merchandise, and organize distribution so everyone receives them at the same time. What happens if this is a global department with people in the U.S., UK, India, Singapore and China?
Also, who calculates that the rewards are of an equal and meaningful value and takes responsibility for delivering them on time? Just thinking about the logistics and risks can leave anyone feeling tired and hassled at a time designed to feel like a celebration.
A formal recognition program offers a way to solve these challenges, ensuring rewards are consistently given and recorded. It also feeds recognition and reward data back into payroll and other HR systems to allow it to be tracked and captured along with all other compensation data. It helps determine which rewards are and are not taxable events, and adjust accordingly.
Given that most rewards are considered compensation, they are taxable. As such, companies must keep a close eye on rewards to avoid tax trouble. While merchandise given as part of an anniversary award may be tax exempt in some countries, other rewards must be included as taxable income on employee paychecks or "grossed up" by companies which absorb the taxes within the reward value.
Hearing managers say they keep a stack of gift cards in a drawer and hand them out as they see fit puts the fear in all of us — those are often rewards that aren't tracked. That sort of recognition doesn't hold up very well to an audit, opening the door to such questions as, "if this is going on, what else is there?"
A formal recognition program also helps ensure that employees receive timely, meaningful gifts and are not just recognized at the end of the year. It also gives employees the power of choice to select gifts they really want.
For example, an employee who does not drink alcohol is not going to appreciate a bottle of wine, no matter how special the vintage. Or, a manager who gives out gift cards or movie tickets might be unaware their employee never shops at that particular store or isn't into movies. Instead, a meaningful message that makes an employee feel valued and gives them the power of choice of how they want to celebrate can go a long way.
I'll never forget hearing from a friend also in HR about how her CEO wanted to give all employees a grocery card to buy turkeys at Thanksgiving. It was no small investment or undertaking. While a generous gesture and everyone appreciated the spirit of the recognition, it sadly ended up backfiring.
Due to a diversely located population, one grocery vendor would not cover all locations, leading to someone having to procure gift cards locally and then submit for reimbursement. Since those gift cards were not mailed from a central location, all the names of the recipients were required to be submitted separately for tax purposes (adding extra work for several). Not to mention the fact that the point of contact coordinating the endeavor ended up being sick for the whole week.
As a result, the entire office did not receive the intended recognition for which they were to b Implementing a formal social recognition program with compliance control processes solves these challenges. It can enable organizations, managers and coworkers to tackle their New Year's resolutions head on by providing them with one global platform where they can recognize their employees/coworkers anytime, anywhere with global compliance.