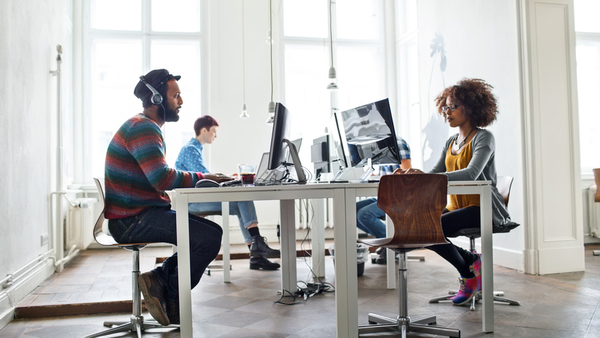 Much of what has been written about millennials in the workplace suggests a generation constantly in search of the next career opportunity.
However, upon closer inspection, MetLife's 14th Annual U.S. Employee Benefit Trends Study (EBTS) paints a different picture of this generation.
Findings show a demographic highly affected by significant life events and much more committed to their finances — and employers — than previously thought. In fact, 64 percent of younger millennials (ages 21 to 24) intend to still be working for the same organization in 12 months' time, according to EBTS. For older millennials (ages 25 to 34), this statistic increases to three-quarters.
So how can smart employers keep millennials engaged — and retained — in 2017 and for years to come? Use insight from a few of MetLife's 5 employee benefits trends for 2017 to capture millennials attention with benefits in the coming year:
1. Offer legal services for millennials' evolving needs.
More than 60 percent of people feel unprepared to handle an unforeseen legal event, as reported by a Harris Poll, and employees will — at some point — seek legal support to get married, buy homes, have children or care for aging parents.
That makes legal services an increasingly popular benefit; in fact, it has doubled in popularity over the past 10 years and nearly a quarter of employers now offer the plans, according to the Society for Human Resource Management. A Harris Poll shows millennials are especially interested.
Among adults that are offered a legal plan through work, nearly 70 percent of those ages 21-34 are enrolled, the poll shows. Employers and brokers should keep this benefit in mind when thinking about leveraging benefit offerings to meet millennials' needs.
2. Help alleviate millennials' financial stress.
Nearly 40 percent of millennials say they're overwhelmed by financial decisions. This is to be expected considering the many life events this demographic, particularly older millennials, is encountering.
Smart employers will recognize their role in helping millennials navigate their changing worlds as they get married, have children, purchase homes and much more. Financial education workshops are one tool to consider. Over half of employees believe they're valuable for helping them to understand their financial needs, options and solutions.
However, only 31 percent of employers indicated offering them this year, down from 39 percent the previous year, according to EBTS. Employers and brokers that prioritize financial well-being for millennials will be one step ahead in addressing the needs of this important talent pool.
3. Reimagine enrollment with millennials in mind.
Benefits enrollment as we know it is becoming a thing of the past. According to EBTS, only about a third of employees say their company's benefit communications are easy to understand, causing many to assume they don't need the full range of benefits offered.
Contrary to what you may think about tech-savvy millennials, they're still looking for a personal touch when it comes to learning about benefits. According to EBTS, millennials prefer one-on-one consultations with benefits experts over mobile apps and even the benefits website.
Employers are catching on. According to EBTS, 71 percent of companies with a high millennial employee presence agree that one-on-one consultations are valuable. In 2017, brokers and employers that add options like one-on-one consultations, in-person meetings and workshops, and provide the type of individualized support millennials seek, will likely see a high level of engagement.
This year, resolve to view millennial employees differently. Don't think of them as job hoppers. Instead view them as the loyal employees they are, and retain them by meeting their unique needs.
Employers and brokers that shift their view of millennials and create relevant offerings that are clearly communicated and include the personal touch millennials crave will show they really "get" the millennial generation and be best positioned to win with the workforce's largest demographic.