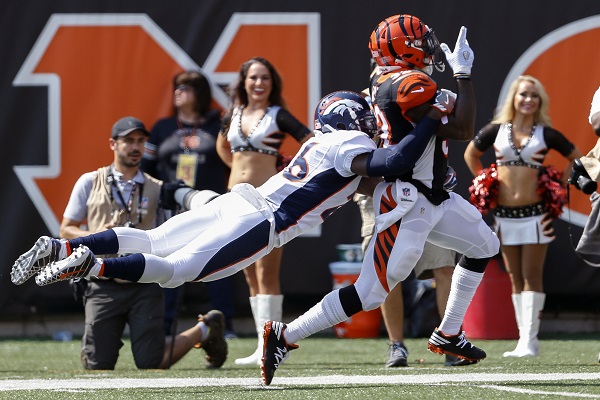 As fans everywhere prepare to sit down with bowls of chili and platters of wings to watch the Super Bowl, they might be interested to know that pro football players could be facing some of the same pension problems their fans are: the NFL Players' Pension Plan is only 73 percent funded, according to an analysis from the Society of Actuaries.
That's based on data from 2015, the most recent year for which data is publicly available, and it is an improvement from 2014, when it was only 55 percent funded.
Related: Carriers could take millions from NFL settlement
But it's still not good, especially considering how much money the sport rakes in every year. And, as a multiemployer plan, it's below the multiemployer industry average of 85 percent, "indicating even the NFL isn't immune from the funding challenges impacting other plans," according to the SOA.
The plan has covered players since 1962, and considers 55 to be the normal retirement age. Players are fully vested after 3 credited seasons or 5 years of service in other capacities (for example, as a coach), but the amount of retirement benefits is based on the number of credited seasons.
According to the SOA, at the beginning of April 2015, the plan was 74 percent funded, and that was up from 2014's 55 percent chiefly because benefit changes reduced liabilities by $0.5 billion. That left $1.8 billion in assets against liabilities of $2.5 billion.
Related: 8 ex-NFL players worth a fortune
When considered as part of the red-yellow-green zone system commonly used with multiemployer plans, the NFL plan is in the yellow zone and working toward the green zone.
But NFL clubs contributed less money during 2015 than they did in 2014—collectively they forked over $266 million in 2015, compared with2014's total of $306 million.
Of that $266 million, $36 million covered the cost of benefits that active players earned during 2015, leaving $230 million to be applied toward the funding shortfall of $700 million.
Incidentally, for sports fans whose interests extend beyond the 50-yard line, the NBA pension plan is also in the yellow zone, coming in with a 58 percent funded ratio.
On the other hand, the NHL plan is in the green zone, with funding at 144 percent.
Maybe players should leave the end zone and head for the ice instead?