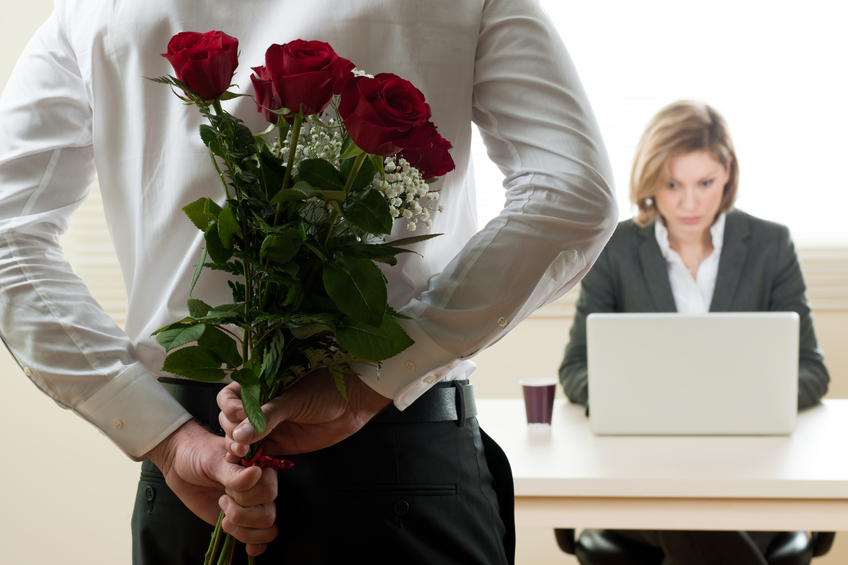 According to Office Pulse, the majority of American workers may have another spouse — at the office.
Related: Valentine's Day not financially enticing
The research group that 70 percent of workers they surveyed report to having someone in the office they "communicate with and confide in." Whether those employees would jump to the conclusion that that office pal is a full-on "work spouse" is a different question.
For a bit of context, a survey in 2006 by Vault, another career research group, found that 35 percent of workers said they had an office spouse.
Among those Office Pulse defined as having a work spouse, 73 percent report having lunch with that person at least once a week, 35 percent report having weekly drinks, and 17 percent say they go to dinner regularly.
The great majority of those who admit to having a work spouse say the platonic relationship has involved a coworker of the opposite sex.
The main role of the work spouse appears to be moral support on the job. Eighty-one percent of employees report that they view this special officemate as somebody with whom they can share concerns relating to work, but a majority (58 percent) also dish with their work spouse about general personal issues and a slightly smaller majority discusses friends and social plans.
Moving on to even more potentially sensitive subjects, 44 percent of those with work spouses say they bring discussion of their actual spouses into their conversations. Thirty-seven percent say they talk about problems going on at home.
About two-thirds of those with work spouses say the relationship contributes to their happiness on the job. Interestingly, millennials were far more likely to credit their work spouse with boosting their job satisfaction (73 percent) than baby boomers (52 percent).
How dependable are work spouses? It appears the divorce race for work spouses is in-line with the actual divorce rate. About 47 percent say they have never lost a work spouse, but 7 percent say they have crossed the line into actual romance with a work wife or husband, while another 6 percent say they "may" have crossed the line.
Which leads us to the less amorphous definition of an office romance. A survey of more than 3,000 workers by CareerBuilder finds a large minority (41 percent) of workers say they have dated a colleague.
As just about every workplace sitcom has made abundantly clear, office romances are complicated and present a number of potential problems for management. However, only 38 percent employees who say they have had an office romance report having to keep it a secret.
Among the romances that are kept secret appear to be a large number of affairs. Nineteen percent of all office relationships involve married employee, accounting for exactly half of secret office trysts.
Another sensitive issue are relationships between a boss and a subordinate. Those account for only 15 percent of all workplace romances, although about a third of those who have dated a coworker say that their paramour was in a higher position, if not necessarily their boss.
Do dating coworkers cause more harm than good? It probably depends who you ask, but the evidence suggests there are plenty of people who don't regret participating in them. Thirty percent of those who say they have had an office relationship say that relationship led to marriage, while only 5 percent of all employees report leaving a job due to a breakup.