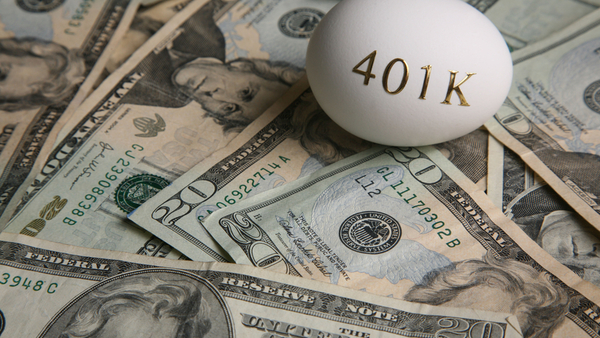 Small companies can be the bane of retirement savers' existence, since workers are seldom offered a way to save for retirement.
In fact, at companies with fewer than 50 employees, not even half have access to a 401(k) or pension plan, according to the Bureau of Labor Statistics.
On the other hand, 90 percent of workers at companies of 500 or more employees not only have access to a retirement plan, but those plans are more beneficial to employees.
They charge lower fees, thanks to economies of scale, that allow those retirement savings dollars to stretch further, instead of being eaten up long before the employee is ready for the cake and the gold watch.
And considering that 36 percent of the U.S. workforce are employed by small companies with fewer than 100 employees, that leaves an awful lot of people without a way to save for retirement without seeking out IRAs.
The problem is so bad, and the impending retirement crisis so serious, that states have begun to devise ways to provide employees of small companies, as well as those who job hop or only work part time, with a way to save that's portable and requires little of employers except to collect the contributions.
But Congress has done its part to quash that, killing the safe harbor provision that would have encouraged such plans.
Still, all is not lost as companies normally dealing with far bigger plans dip their toes in the water of the small-business 401(k), joining robo-advisors and bundled service providers seeking to capture a market looking for low-cost options.
Although the financial industry has protested the Department of Labor's fiduciary rule—which was set to take effect this April, but will likely see postponement under the Trump administration, if not outright oblivion—the industry has also been moving toward compliance.
In fact, numerous studies indicate that firms looking to distinguish themselves in the marketplace, and fearing the backlash over a retreat from a fiduciary standard, may continue to pursue the standard despite a rule postponement.
In addition, the potential presented by such a sizeable market apparently has won out over the original protests against the rule—that compliance would be so expensive that smaller plans would be shut out of the advice market.
The latest entry in the small-business 401(k) lists, joining the likes of Betterment, Capital One, Security Mutual Life and JPMorgan Asset Management, is Morgan Stanley, which in teamwork with Ascensus offers a retirement program that also offers fiduciary responsibility as a 3(38) discretionary manager to plans of smaller sizes. Last year, LPL Financial also rolled out a 3(38) fiduciary service.