If you've been dreaming of the day you'll leave the office behind to engage in all those other activities you never seem to have time for, MagnifyMoney has a list for you: the best places for early retirement.
Citing the rise of the Financial Independence and Retiring Early movement, also known as FIRE, MagnifyMoney points out that retirees adopting the FIRE goal of retiring in their 40s or 50s, even before the early retirement age of 62, have to engage in some pretty strenuous savings.
After all, chucking the workplace that young means having to live off savings for quite some time—such young retirees can't look for Social Security for years to come, and if they raid their 401(k) or IRA savings, they'll pay for it—in taxes and penalties.
There are other reasons not to abandon a career so many years ahead of time, though. MSN Money points out that living through such a long retirement certainly increases the odds that you'll run out of money—especially if you haven't saved enough to begin with.
Even if pessimists are wrong and Social Security is still there when you're old enough to collect, if that's all you've got, you're going to be living on very short rations indeed—at a time when you're least able to do something about it, like get another job.
Of course, if you do start collecting Social Security early, your benefits will be smaller—for the rest of your life.
Then there's the fact that some people—women, in particular, who might have spent years away from the workforce to raise children or for other reasons—might not even have worked long enough to qualify for a decent-sized benefit, reduced though it might be at age 62.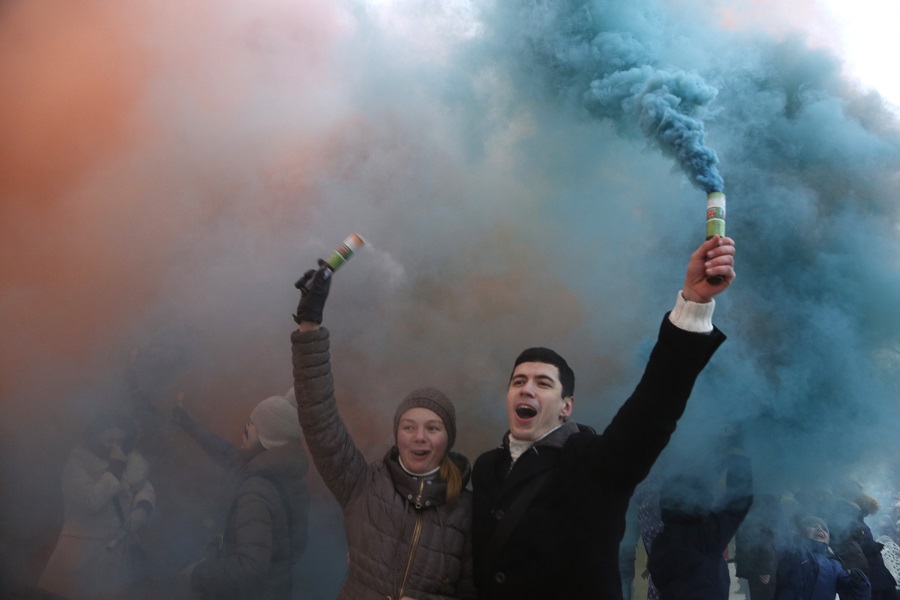 You'll also cut the spousal benefit for your significant other, if that's the case.
Another Money source points out that retirement is going in the other direction: people are staying in the workplace longer, since they aren't making or saving enough to retire. Longer-lived retirees actually need more money to see them through retirement, not less, when it can already stretch to 30 or more years.
Still, if you have a highly lucrative career such as something in professional sports, or you're in a job that still offers the opportunity for early retirement, such as police, firefighter, air traffic controller or a member of the military, you might be able to pull it off.
The Free Press Journal points out that any early retirement plans can be derailed by having to pay for tuition for the kids. And, by extension, that leads to another grim possibility that could run you completely out of money: either supporting grown children or becoming a caregiver for an elderly relative.
Doing either one can take a far greater toll on your retirement savings than you might think, so it's not something to dismiss as an unlikely obstacle.
Still, some people are determined to chase the retirement dream—or even to take a mini-retirement, as outlined by a report in the Stamford Advocate, so that they can return to the workplace refreshed and regenerated.
While either might be a worthy goal—particularly a break from the corporate atmosphere—it too comes with the need to pay close attention to finances, and the author points out that even a mini-retirement takes careful management of bothWith finances and spending expectations.
If you're set on retiring early, though, MagnifyMoney ranked cities it says are the best in which to retire early.
Ranking is based on the highest priority of a low cost of living, followed by "a great quality of life" and access to employment if needed to supplement income.
Each city was given a final composite score out of 100 possible points, with the composite based on those three factors, each weighted differently: cost of living (50 percent), quality of life (30 percent) and employability (20 percent).
The cost-of-living category considered the cost of groceries, housing, utilities, transportation, health care and other goods and services.
For quality of life, factors were weather (average annual temperature and number of sunny days), access to arts and entertainment services and walkability. And for employability, it considered minimum wage, unemployment rate, average commute time and state income tax for each metropolitan area.
Here are the 10 cities it says are the best.

10. McAllen, Texas.
McAllen, which got a score of 100 for cost of living, was ranked at 41 for quality of life and 58 for employability; its final score overall was 74.
9. Evansville, Indiana.
Evansville came in at 90 for cost of living, while quality of life at 57 and employability at 63 resulted in a final overall score of 75.
Incidentally, there was a three-way tie for that overall score of 75, but individual factors, of course, varied.

8. Hattiesburg, Mississippi.
The second of the three cities to tie with a final score of 75, Hattiesburg boasts a 96 for cost of living, a 41 for quality of life and a 72 for employability.
7. Cleveland, Tennessee.
Cleveland is the third of the cities to tie for that final score of 75. It garnered 98 points for cost of living, 39 points for quality of life and 72 points for employability.

6. Jonesboro, Arkansas.
Jonesboro tied with one other city for a final score of 76. Cost of living won it 97 points, while quality of life came in at 40 and employability was 75.
5. Wichita Falls, Texas.
Tied with Jonesboro for that final score of 76, Wichita Falls got a 99 for cost of living, a 48 for quality of life and a 60 for employability.

4. Benton Harbor, Michigan.
Benton Harbor is part of a three-way tie, with a final score of 77 for all three cities. In cost of living, it was ranked 92; quality of life came in at 63 and employability was 59.
3. Sherman, Texas.
The second in the three-way tie, Sherman scored 93 on cost of living, 51 on quality of life and 77 on employability.

2. Memphis, Tennessee.
Memphis, as the third city in the tie, did better than Sherman on cost of living, with a score of 97. But it only ranked 38 in quality of life; employability did better, though, at 88.
1. Knoxville, Tennessee.
Top finisher as the best city in which to retire early, Knoxville scored 98 for cost of living, 41 on quality of life and 83 for employability, resulting in a final score of 78.