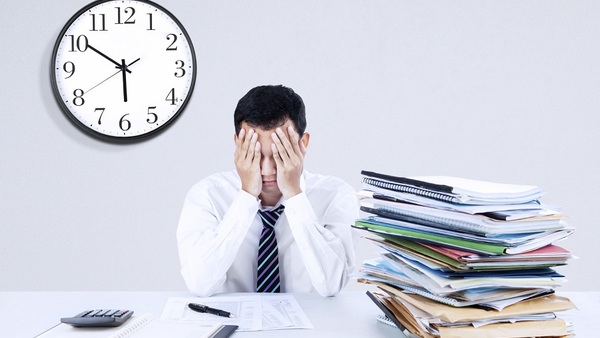 Why do companies offer benefits? At the heart of every insurance package, vacation offerings and other non-salary benefits is an effort to both recruit top talent and provide tools that will retain and improve the work quality of existing employees.
Related: Employers broadening financial wellness programs beyond retirement
So what are the perks that truly inspire a workforce to be loyal to a company while improving performance?
Over the past couple of decades, there has been a focus on culture-related benefits. For example, casual dress is no longer limited to Fridays, coffee (and other drinks) is unlimited, and fun rooms with ping-pong tables or putting greens are common in companies large and small.
While these perks positively impact the company culture and demonstrate that companies recognize that happy employees are better employees, there is a piece missing in the puzzle to ensure retention and overall satisfaction in the workplace.
Culture improvements cannot address one of the top issues impacting an employee's productivity, attendance or likelihood to remain with the company — financial pressures and stress. Although many employees try to leave the burdens of their personal lives when the work day begins, financial stress is a nagging pain that is difficult to ignore.
Financial stress is a pervasive issue that can distract any employee. According to the PricewaterhouseCoopers (PwC) study, "Employee Financial Wellness Survey 2015," financial stress is negatively affecting productivity at companies nationwide. The report found 20 percent of workers reported that "issues with personal finances have been a distraction at work," and 37 percent said "they spend three hours or more [at work] thinking about or dealing with issues related to their personal finances."
Conversely, workers who report lower levels of financial stress have a reduced risk of absenteeism and work-related accidents while increasing productivity and morale. When employees are able to reduce stress related to their financial situation, they experience increases in happiness, physical health, job attendance and overall productivity
To that end, more employers are providing benefits and education packages that can better inform and empower their staff to handle financial issues. Financial wellness can best be improved with a four-stage cycle that enables workers to understand how to improve financial difficulties and then improve them. The cycle follows a repeating pattern of inform, empower, build and leverage. By providing tools that impact each step, employers can build a more productive and loyal employee base.
Educate & empower
Financial wellness is a very broad topic that covers everything from personal finance management to investing to dealing with financial emergencies.
When designing a financial wellness program, however, it often helps to begin with issues that can have the most significant impact on an individual or household. One of the most significant factors determining an individual's financial stability is their credit score.
Related: The benefits of financial wellness counseling
Why is credit so important? A credit score is arguably the most important number in a person's life. This three digit number significantly impacts financial stability and overall access to resources. Those with a higher credit score have a better chance of obtaining a loan or credit card with more favorable terms.
Higher credit scores also lead to lower interest rates on loans for major purchases, such as cars and homes. These types of purchases enable employees to have a lower monthly cost and encourage financial stability regarding housing and transportation, two key factors impacting the absenteeism rate.
Consumers with little to no credit history are often forced to pay an astronomically high interest rate and monthly payment, which leads to even more financial troubles. With a higher credit score and lower interest rate, consumers are able to not only obtain a loan but also able to decrease their monthly payment which can contribute to initiating positive financial behaviors such as savings.
Informed consumers are ultimately more creditworthy, which means the first step is to build educational tools that inform employees on the factors that impact credit and how scores are calculated.
Empowered with information on their own credit history, employees can take the actions needed to positively change their financial state. Helping employees understand and eventually improve their credit profile is one of the most important aspects of financial wellness.
Build & leverage
If the employee sees how an action like opening a new account, closing a credit account or making a payment impacts their score, they will be more inclined to continue making choices that lead to increased financial wellness. Employees will choose behaviors based on their financial goals rather than in reaction to the marks on their credit profile.
Related: Financial stress hazardous to emotional, physical health
After understanding their credit score and the factors that lead to the three digit number, employees are given the chance to build their overall financial health. Through a break-down of their own personal credit utilization and payment history, employees will be able to see how their actions are directly impacting their score.
Through educational programs and personal finance tools, employers can facilitate financial wellness and provide the methods to reduce stress and be more effective at work.
Ensuring creditworthiness of employees
So how can companies help employees with financial wellness in 2017? One of the first things companies are beginning to offer is programs designed to help employees build a stronger credit profile. This directly addresses two of the largest concerns impacting employees — having access to funds in the event of an emergency or being able to make significant purchases such as a home or car.
By leveraging educational resources and innovative technologies, employers can guide their staff through the education, empowerment phases of the credit improvement cycle. By leveraging a comprehensive platform that provides the method to act on the desired actions, employees can leverage their decisions into an improved financial state.
The tools available to assist with credit include applications that provide interactive credit modeling, which demonstrates to employees just how their financial decisions could change their score. Online courses, credit counseling and other solutions can also promote positive financial behaviors.
Many of these solutions are available at a low cost to the employer, providing an additional return on investment in the effort to improve the morale and efficiency of the workforce.
As an employer, it is time to invest in your most valuable asset, your employees by ensuring they have the tools to improve financial stability and increase their overall well-being. Building better options and benefits for your employees, builds a better, more loyal and productive employee.