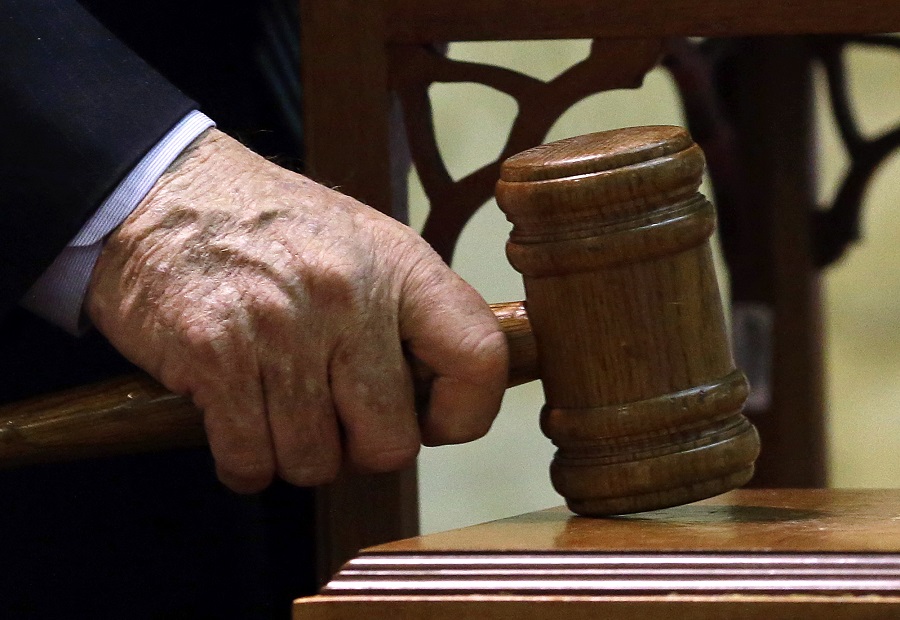 The Labor Department's fiduciary rule may give IRA investors access to jury trials in class action lawsuits, a right that has been denied to the vast majority of plaintiffs in class actions brought under the Employee Retirement Income Security Act.
Under the rule's private right of action provision, IRA investors can bring class action claims if the Best Interest Contract Exemption—which includes a warranty guarantying a fiduciary standard of care for advice on IRA investments–is breached.
As a general matter, those claims will be brought under contract law in state courts, and not under ERISA, a federal statute that in most cases is deliberated in federal courts.
Joshua Lichtenstein, an attorney in the tax and benefits department of Ropes & Gray, says the fiduciary rule's private right of action is causing industry stakeholders considerable worry.
"It's probably the aspect of the rule that industry is most focused on," said Lichtenstein. "It's one of the biggest—if not the biggest concern—with the BIC, even more so than complying with the rule's complex disclosure requirements," he said.
Right to jury trial widely available under state contract law
According to Lichtenstein and other ERISA experts, the Labor Department was explicit in its intention to put IRAs on par with ERISA's private right of action protection for 401(k) participants.
In the preamble to the rule, the Department explained that the fiduciary standard in the BIC Exemption should be read as equal to the fiduciary standard defined in ERISA.
But a failure to comply with the BIC Exemption's fiduciary requirements for advice on IRAs will result in a breach under contract law, and not a breach of ERISA.
In state courts, where breaches of contract claims are typically heard, plaintiffs have access to jury trials.
The option of a jury trial has not been extended to plan participants in 401(k) class action claims brought under ERISA, which have been deliberated in federal courts.
The Constitution's Seventh Amendment assures plaintiffs' right to a trial by jury in "common law" claims that are seeking financial restitution.
But in the preponderance of decisions addressing 401(k) participants' right to jury trials, courts have ruled that claims under ERISA, which bases plan sponsors' fiduciary requirements on trust law, are "equitable" in nature, and therefore not entitled to the Seventh Amendment's right to a trial by jury.
Under the fiduciary rule, access to jury trials in class action contract claims will undoubtedly be an attractive option for IRA investors, and their attorneys, says Erin Sweeney, an ERISA attorney with Miller & Chevalier.
"If you are a plaintiffs' attorney, you are going to want a class claim under the BIC to be heard in a state court," said Sweeney. "Under ERISA, plaintiffs can't pursue punitive damages—there are no pain and suffering remedies under ERISA. But in state courts, there is a greater ability to assess punitive damages under contract claims."
Put another way: "The remedies are better in state courts," says Sweeney.
Confusion over ERISA's preemptive power
While breach of contract claims do generally fall under the jurisdiction of state law, the ERISA legal community is unclear on whether class actions brought under the BIC Exemption by IRA investors will be subject to ERISA, which was written to preempt state law.
That uncertainty extends to members of the plaintiffs' bar.
"As to the necessity for state court actions, it remains to be seen whether courts will interpret the rule as invoking state or federal jurisdiction," said Jerry Schlichter, the founding partner of Schlichter Bogard & Denton, which has won aggregate settlements exceeding $330 million in 401(k) class actions.
"In either venue, the rule very clearly sets a standard of fiduciary behavior that requires fiduciaries to act in the exclusive best interest of the client, so investors should get full protection whether state or federal courts decide the cases."
The question of ERISA's preemptive power over contract claims brought under the fiduciary rule was raised by stakeholders in comment letters prior to the rule's finalization.
It will certainly be re-raised as the Labor department considers the merits of rescinding or revising the rule, as the agency has been instructed to do by a Presidential memorandum.
Carol McClarnon, an ERISA attorney with Eversheds Sutherland, says the fiduciary rule's lack of clarity on jurisdiction is enough for regulators to "slam on the breaks" before allowing the rule's implementation.
"Congress gave ERISA preemptive power over state law because it did not want employer fiduciaries subjected to 50 different state laws," said McClarnon. "That's simply unworkable."
Class action contract claims have been brought against IRA providers in state courts prior to Labor's promulgation of the fiduciary rule.
But those cases did not raise the question of ERISA's preemptive power, as IRAs did not fall under ERISA's private right of action prior to the fiduciary rule.
Now, all bets are off as to whether ERISA will be applied to claims under the BIC Exemption, says McClarnon. "This will turn ERISA on its head."
Moreover, McClarnon says states don't apply contract law uniformly, citing varying statutes of limitations as an example. "The possibility of subjecting a service provider to 50 states' different interpretations of contract law is what is so offensive about the rule."
Lichtenstein, Sweeney, and McClarnon each said they expect litigation questioning ERISA's preemptive authority over state courts will emerge if the rule is implemented as written.
That prospect could take years to litigate, said Sweeney. "The question of whether class contract claims brought under the BIC are intertwined with ERISA will have to be hashed out at some point."
Some ERISA specialists don't expect that class complaints regarding IRA contract claims will be easily formed. But the prospect certainly exists. Juries in state courts are already used in complex securities class action litigation, an argument proponents of the rule's private right of action will undoubtedly point out to the Labor Department during its review of the rule.
"If state court jury actions are allowed, my experience with juries is that they are fair and try to do the right thing," said Jerry Schlichter.
"Some people malign juries based on individual results in high profile cases, but large verdicts, when they occur, result from serious illegal misconduct by someone, often coupled with lying or attempts to cover up that conduct. If the fiduciary standard is followed, there should be no more fear of a jury than of a judge," Schlichter added.
If the fiduciary rule is ultimately implemented as written, the question of ERISA's role in litigating IRA class claims can be expected to be at the forefront of plaintiffs' and defendants' arguments.
"I think everyone is expecting this will be an area of high interest for litigators," said Joshua Lichtenstein.
"This is the most complicated prohibited transaction exemption the DOL has ever created. The BIC has a lot of moving parts. The sheer complexity of complying with it is almost guaranteed to give rise to claims for failure to follow all areas of the contract," added Lichtenstein.