The five finalists for the BenefitsPRO Broker of the Year come from different geographic areas and different types of practices, but their success stories share some common elements.
These brokers embrace change at a time when the industry is rapidly evolving. They recognize and value the roles of their coworkers and acknowledge a healthy company culture has helped them get to where they are. And these successful advisors often specialize, finding the niche where they can best serve their clients.
Other common factors, like building relationships, have always been a key to success in insurance sales. The agents in this year's list continue to recognize those time-honored skills, but they also see changes in the workforce inexorably lead to changes in how insurance is sold.
Susan L. Combs
Insurance is a service industry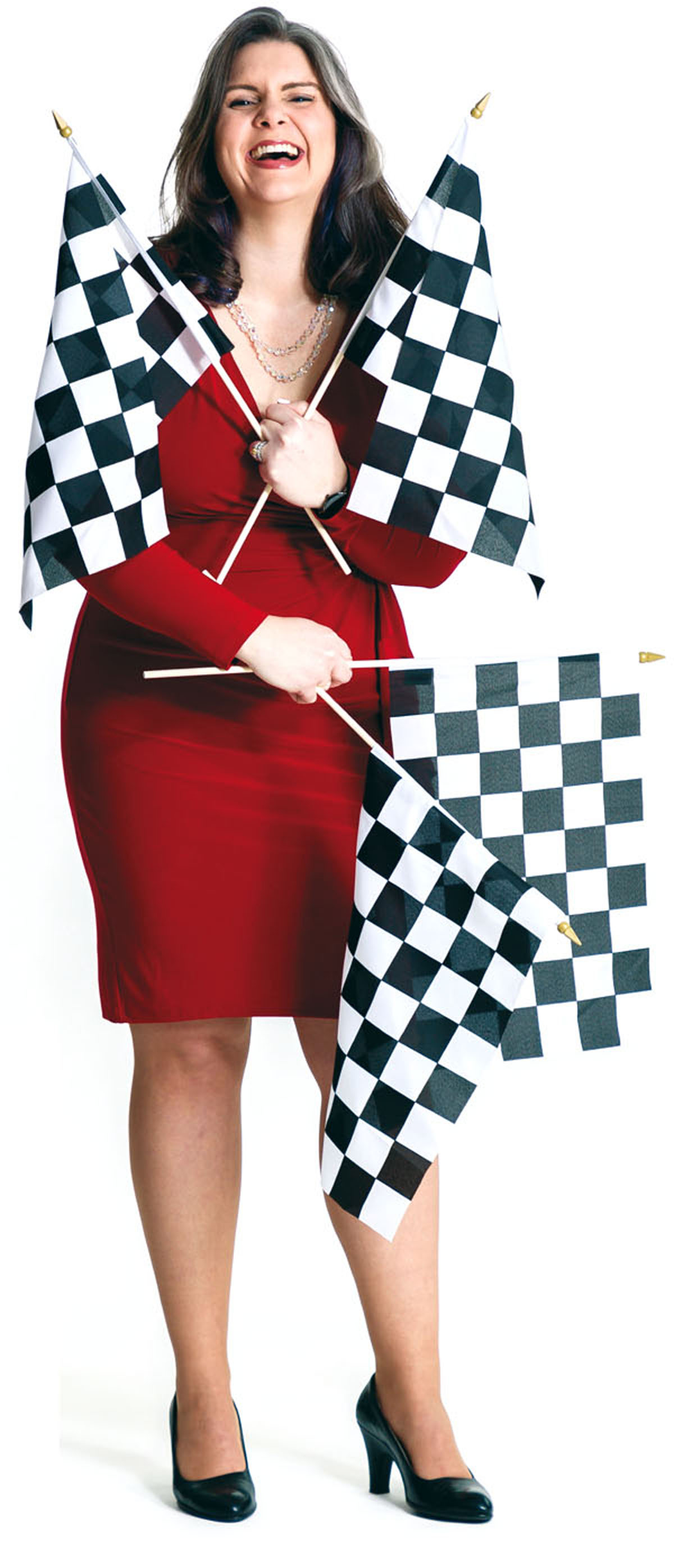 When Susan L. Combs started her own brokerage firm at the age of 26, she didn't try to do it all. "I was smart enough to know what I didn't know," she says. "I surrounded myself with the right people and the right mentors."
Like many brokers, Combs' path to her career was not a straight line: She started out as an engineering student, then worked in the hospitality industry as a banquet manager, before finally discovering an aptitude for sales in the workers' comp field.
"No one really knew how to sell that, so I learned about it," she says. "Then, when I would talk to clients about workers' comp, they would ask about other insurance. Eventually the light bulb went on."
Combs says her background in hospitality gave her some unique insights on selling insurance products. "I've always remembered that insurance is a service industry; I think a lot of times, people forget that. Coming from a hospitality background, I knew how to treat people." As a broker who works with mostly small businesses, Combs often helps company owners who do their own HR. She says these small companies are part of an underserved market that is eager to work with brokers, if the brokers can meet their needs.
"They really want to do right by their employees," she says, adding that this requires a broker to do a lot of explaining and providing the clients what Combs calls "Insurance 101."
"Spending a lot of time educating our clients has been greatly beneficial," she says.
Combs sees her company as serving a niche market — her clients, which tend to be small, are also often creative-type businesses. She says a startup brokerage like hers is a natural fit for a specialized market. "In New York City, there's enough business to go around for everybody; I just think you can do better if you can develop a niche market," she says. "Most people like to work with like minds. My previous life was in hospitality and entertainment, so we can talk that language."
Finding like minds is also important when it comes to building a staff, Combs says. Like the creative people they serve, her staff has a nontraditional approach to things like vacation policy. "We say, 'if you want to take time off, take time off,'" she notes. "I have always made a commitment to the mothers in my office: If you want to be there to take the kids to school or pick them up, no problem. Because if you make a work environment mommy-friendly, it's going to be millennial-friendly," she says.
"If you want to work from home, work from home. I don't care, as long as the work gets done. In this day and age, if you have a computer and a phone, you can do the work," she says. The result, she adds, is a staff that's fiercely loyal. Combs says meeting her staff halfway is good for business — and it's what a lot of younger workers expect.
"If you're not doing this — and a lot of insurance firms are not that way — you're missing the boat," she says. "I think you'll be missing out on a lot of good, flexible talent."
Felipe Barganier
Insurance and the public sector
Felipe Barganier has a history with public service. His mother is a teacher, and his father worked as an attorney for the IRS for many years. "A lot of individuals in my family were in public service in some form," he says. "They weren't making a lot of money, but they did have job security. So I understood how valuable good benefits are."
Barganier has put that background to use as a broker who deals with a lot of public-sector employers. In 2003, he founded GAB International, an Atlanta-based brokerage that specializes in public-sector employees, but also works with a number of private sector companies. GAB serves approximately 125 clients and was recognized with the Georgia Minority Business Insurance Industry of the Year award in 2016. Barganier was also recognized with top sales awards in areas such as public sector and direct sales from Colonial Life in 2004, 2005, 2013 and 2015.
Barganier believes figuring out exactly where he could best use his talents was an important step toward success. "In my opinion, you have to start off with a niche," he says. "The opportunities are so vast, if you don't have a niche, you just become like every other broker. On the other hand, if you learn a certain segment of the business, then you become an expert—and you start to get referrals."
However, as Barganier points out, finding a niche is not the same as getting into a rut. He notes that the days of brokers only meeting with companies at renewal time are long gone. "You can't do that in this day and age," he says. "There's just too much information out there. You have to have the personal touch. We make sure we're taking care of not only employers, but employees."
Like the other finalists this year, Barganier underscores the importance of seeing employers as collaborators in finding benefit solutions. "We try to become a partner with our clients, whether it's the HR department or the city manager. We want employers and employees to see us as somebody who's here to help them."
At a time when consumers are overloaded with information and the industry is changing rapidly, Barganier says a balance needs to be found between innovation and personal interaction. "We have to make sure we're leveraging technology; but one thing [technology] can't give is the personal touch," he says. He adds that providing ongoing education about new resources is an important focus of his group. This includes monthly newsletters and an HR specialist on staff.
"The reason we've been able to solidify our client base is because we're always going to them with new things that can help them retain employees," Barganier says. "It's those little value-added things that can make a world of difference. To the employee, it's clear the employer is looking out for their interest."
Lisa Boucher
Telling it like it is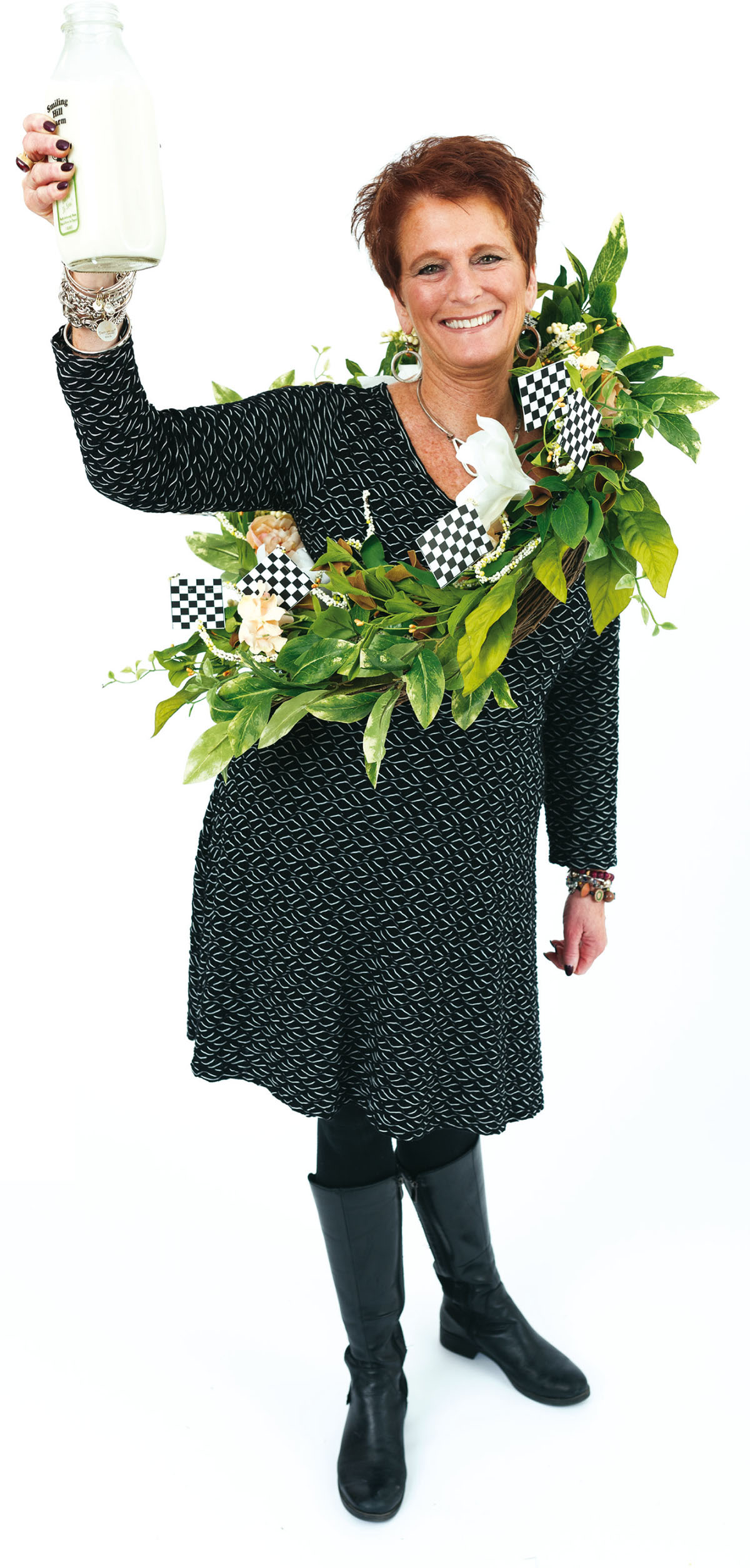 Lisa Boucher, like many insurance brokers, came to her career by chance.
"I was feeling stagnant; I was dealing with the same things year after year — I wasn't learning anything," she says of her previous job working for a large insurer.
When a colleague approached her with a job opportunity at Cross Insurance in Portland, Maine, she was ready for the challenge. But it was a bit of a leap of faith.
"Other than health insurance, I didn't really know all the other aspects of employee benefits," she says. "I thought this might be a good way to challenge my brain again and learn some new things."
With the help of her new brokerage and some experts who brought her up to speed, Boucher quickly gained confidence in her new field. "Getting through that first year fairly unscathed helped me realize I could do the job," she says. "This business is all about relationships; for me, it was trying to build those relationships with clients I didn't know," she says, adding that learning from experts at carriers and other brokers was a crucial step. "It was invaluable finding partners who knew those benefits, and letting them train me, instead of me trying to teach myself."
Brokers often draw on institutional knowledge and experience, but the Cross brokerage is a bit of a special case. Woodrow Cross, who celebrated his 100th birthday late last year, founded the company in 1954 and still works as chairman of the brokerage.
Boucher says the company, which has more than 800 employees and offices in six states, is still run like a small, family business. "The Cross family is very engaged in the business and have a tremendous work ethic," she says, "which filters down to all levels of the company."
Boucher, who regularly exceeds her sales goals and is one of the top three producers at the firm, says a strong company culture allows brokers to work autonomously and still feel confident that they have the leadership's support.
She says her philosophy for working with clients is to treat them as partners, working toward mutual goals. "My approach is to be honest, tell it like it is; even if you have to deliver bad news," she adds. "I try to look at the bigger picture, not just what's going on right then and there."
Boucher also sees transparency as an important tool for employers. She notes when she recently rolled out a private exchange for a client, a survey system helped the employer better understand what their workers were looking for in health benefits. "They wanted choice, more transparency in what they were paying. And they wanted not only choice, but flexibility," she says.
This kind of interaction is very helpful in a tight job market, Boucher notes. "Meeting employee needs makes the employer look better," she says. "A lot of companies want to be the employer of choice; the question is, how do you get there?"
Mark Gaunya
Health care — it's about people
There are few people with more personal experience in health care than Mark Gaunya.
"Health care is all I've ever known," he says. "My roots go way back; I grew up in a family of health care entrepreneurs."
Gaunya is co-owner and chief innovation officer of Boston-based Borislow Insurance and founder and CEO of Captivated Health, a division of Borislow Insurance that launched in 2014.
But his family history is on the delivery side: His mother and father founded a physical therapy practice that had six centers in three states. Gaunya joined the family business as an accountant after finishing college; when the business was sold, he began working for a major health insurance carrier. After working for both Blue Cross and Blue Shield and Cigna, Gaunya helped start the American division of Destiny, a South African-based company that provides fully-insured plans to small businesses.
In 1985, Gaunya joined Jennifer Borislow at her firm, and since that time, their company has become a major brokerage, serving industries such as education and engineering.
Captivated Health is an effort to bring self-funded solutions to industries that may not have had access to such options before, Gaunya says.
"Captivated Health was born out of my upbringing — my parents were providers who worked with insurance carriers. One of the biggest challenges we had was getting paid by the insurance companies," he says. Borislow was looking for solutions that were more transparent for employers, as well as being more consumer-driven. "With Captivated, we were saying our health care system should be about the people, not the people who make the rules," he says.
The new model that Captivated is creating is consumer friendly and technology-savvy, Gaunya notes. "We live in a shared economy," he says. "There are 7 billion people in the world, and 5 billion of them have a cellphone. We are able to plug into tools and resources and solutions from people we never would've met without that technology."
Like other Broker of the Year finalists, Gaunya is more than OK with the changes brought on by rapidly evolving technology. "If you're not embracing change, and you're not embracing creativity and innovation, you're not going to be around in 10 years," he says. "Innovation and creativity are the currency of the future.""It's not all about technology; it's still about people," he adds, "but you have to use technology to enable the experience and allow people to get to a higher level of creativity and productivity."
Gaunya says he has been successful in part because of the strong, 12-year partnership he's forged with Borislow, and in part because they have realized the importance of hiring the right people for their enterprises.
"We have great people; it makes us very unique," he says. "I'm proud of the people we've assembled and the model we've created." He notes Borislow has been named one of Boston's healthiest places to work for six years in a row. "The culture of health and well-being that we've created is one of the things we're most proud of."
Justin White
Change equals opportunity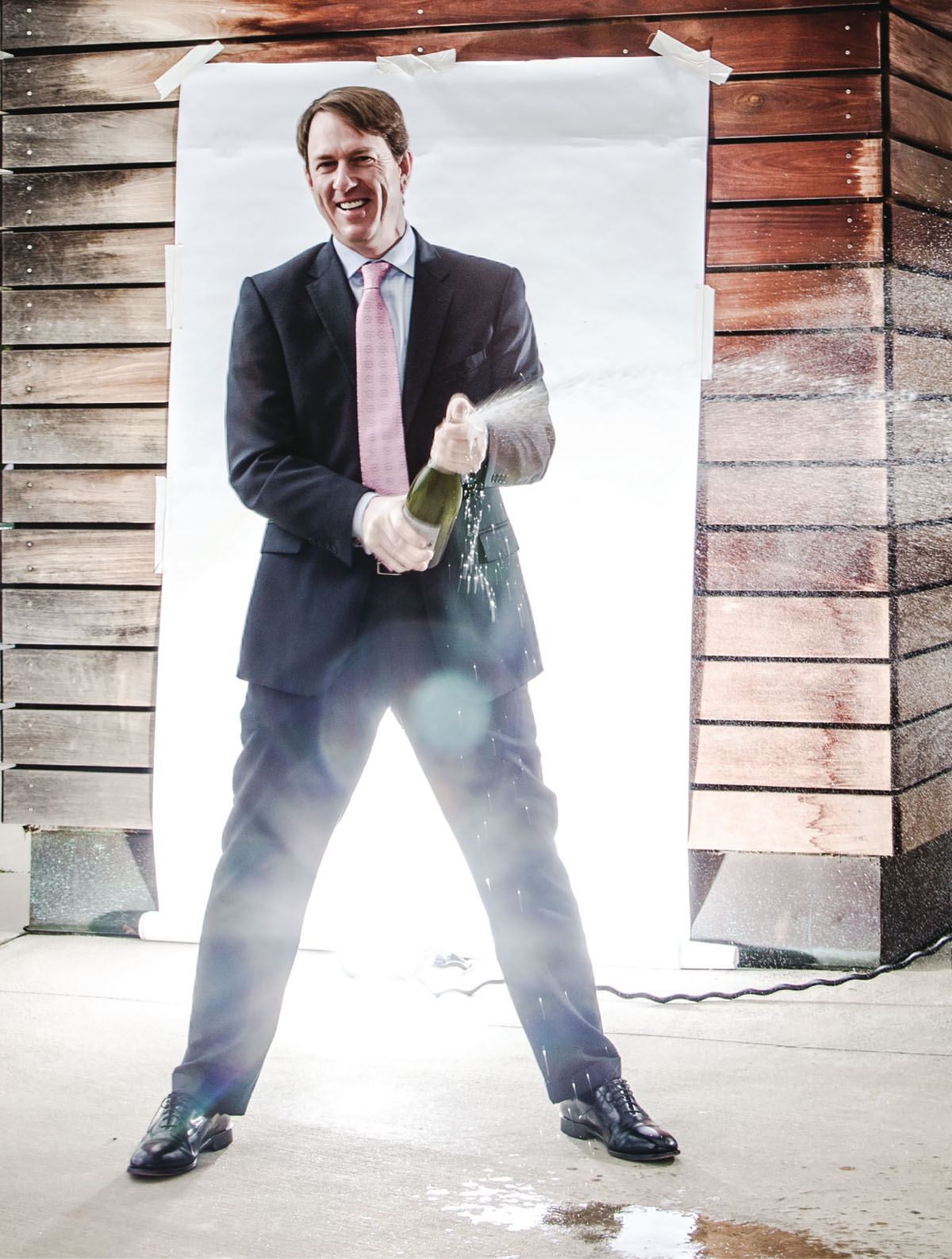 Justin White has been a salesman since he graduated from college. He says he has a "sales personality," but he concedes his first year as a broker was a bit of a struggle. White began working in the industry with his family's firm, Brock Insurance Agency in Chattanooga, Tennessee, where he is now a partner. The company recently celebrated its 54th year as a brokerage.
White says the thing that helped him find his niche was the introduction of health savings accounts in 2004. He embraced the new health insurance model and worked to become an expert.
"It was really good for me," he says. "This was something that was brand new to the industry. Since I was also brand new to the industry, it was something I could grab a hold of and learn, inside and out."
It was a lesson White has applied to his career: Change equals opportunity. Another opportunity came with the passage of the Affordable Care Act.
"With the creation of the ACA, brokers either dove in and learned it, or they shied away from it," he says. "Being on the younger side, I dove right in and started learning it." Despite all the headaches for businesses and brokers created by health reform, White found in the changes a way to better serve clients.
"That's one of the nice things about the ACA; it's really given brokers the opportunity to go out and differentiate themselves," he says.
At a time when it seems increasingly likely health insurance rules will change again, perhaps dramatically, White encourages brokers to accept it. "You can't be afraid to change," he says. "My recommendation is, don't be afraid to try new things."
Along with embracing change, White believes in a team approach to selling insurance. He says his firm's success is in a large part due to its excellent staff. "I wouldn't trade my staff for anything," he says. "If I didn't have that support, I couldn't do what I do. Finding people with the right skill set is becoming more and more important."
One area where White is still a little old school is the need for face-to-face relationships. He acknowledges a strong web presence is important for brokers, noting, "Probably the first thing people are going to do [after an introduction] is check you out online. If you don't have social media and a website, they might question how serious you are."
But at the same time, he says, "I can't say I've ever written any business because of my social media presence. I think at the end of the day, people still like to buy from people. Insurance is a large expense item for an employer. They want to sit down and talk to you. I don't think it's something that can necessarily be done over the phone or online."
At the end of the day, he says, it's still about relationships — and about being able to manage change. "I love what I do; it's a great industry," he says. "I love the fact that it is changing, because that means it doesn't get stale. We get to constantly bring new solutions to our clients."