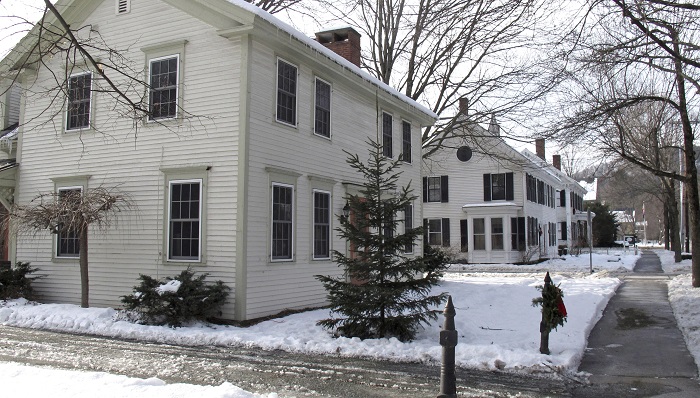 Despite the fact that much, if not most, of their equity is tied up in their homes, most retirees aren't thinking of home as a cash machine even when they need the money.
That's according to a recent brief from the Center for Retirement Research at Boston College, which finds that middle-class Americans aged 65–69 have more or equal wealth in their home equity than in their financial assets. (Middle class, according to the brief, is defined as the middle 60 percent based on total wealth.)
Related: Foreclosure litigation strategy takes aim at seniors
CBS News reports that, although the brief says downsizing is the main way retirees get access to their home equity, another study finds that just 30 percent of homeowners approaching retirement move—and that more retirees actually move to a home that's more expensive than the one they left.
Those who downsize into a cheaper house usually do so because they're already under duress from another financial problem, such as high medical expenses, the need for daily or medical assistance (perhaps preceding a move to a nursing home or assisted living facility) or widowhood.
And they don't generally resort to a reverse mortgage—in fact, only around 2 percent of eligible homeowners have done so, despite the fact that a reverse mortgage allows a senior to gain access to home equity without having to go through the exhausting and sometimes emotionally traumatic process of moving.
However, according to the brief, many are put off by "the cost of reverse mortgages, a desire to preserve home equity as a reserve or bequest and nonrational behavioral and informational impediments."
The cost is high to get a home equity conversion mortgage (HECM); the brief points out that "A HECM loan on a $300,000 house costs about $9,000 up-front and the interest rate on amounts borrowed was 5.9 percent in January 2017, with the rate adjusted annually."
And having to fork out so much to pay off that up-front money means that a homeowner could end up "significantly reducing" the equity they might be counting on to pay expenses in the future.
Still, the brief points out that the money from a reverse mortgage could not only enable the homeowner to stay put instead of going through the trauma of a move, it could provide money for increased consumption (whether medical expenses or some other need) and "secure a rising line of credit for use down the road."
It concludes that, while it may not be clear whether retirees will come to rely on HECMs in the future, "the pressures to do so will be much greater than they have been in the past."