Rose Garden celebration notwithstanding, the battle is far from over on the passage — or lack of it — of the American Health Care Act.
Thanks to the chasm that's opened up between the most conservative Republicans and the more moderate of their colleagues within the party, the major fight brewing could actually be within the party itself, rather than between Republicans and Democrats.
The bill passed last week by the House may be on its way to the Senate, but that doesn't mean that it will be voted on there — in fact, Republican Senators have announced their intent to write their own health care bill that will likely differ significantly from the one that passed via substantial arm-twisting by the president and Republican leaders.
The more moderate Tuesday Group was opposed to the bill passed by the House, although there were some defectors who gave in under pressure, while the failure of the original attempt to pass the AHCA was engendered by the opposition of the Freedom Caucus, who were not satisfied that the bill made enough cuts to the services provided by the ACA.
In a report by The Hill, five senators are highlighted as being critical to the coming fight — particularly since Republican senators have said that their rewrite of the bill will not come to a vote unless and until they have 51 votes.
That could be a tall order, but Republicans won't pass the bill at all without it if Democrats stand firm. Republicans seek to pass the bill under reconciliation rules that would allow them to do so with a simple majority, thus making it unnecessary to seek any support from their colleagues across the aisle.
Here are the senators who could play a big role in the future of the AHCA.
5. Sen. Lamar Alexander, R-Tenn.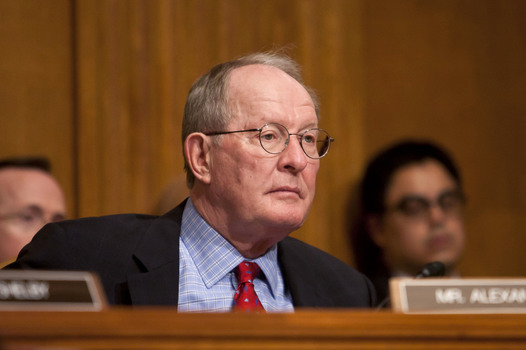 Alexander, who chairs the Senate Health, Education, Labor and Pensions Committee, has a list of priorities for the bill he hopes will pass without any input from Democrats.
His want list includes goals that seem antithetical to those laid out in the bill passed by the House. The Senate bill he's been working on, according to the report, would help people living in counties that will end up with no insurers to choose from next year on the ACA exchanges. It would also lower premiums; "gradually" transfer more flexibility to states in how they administer their Medicaid programs, without depriving those who were covered through an ACA Medicaid expansion of their coverage; and making sure people with preexisting conditions have access to health insurance.
Why is Alexander so concerned with people who have no choice on the exchanges? Simple — 16 Tennessee counties are already in that position, after insurers pulled out for 2018. If no other insurers step up to the plate, people living in those counties won't have any way to use their subsidies — or to buy insurance — without help from Congress.
4. Sen. Susan Collins, R-Maine
Though a Republican, Collins says she will not support a bill that defunds Planned Parenthood, and was quoted saying earlier in the year, "I don't think it makes sense to have the defunding of Planned Parenthood linked to this issue at all,"
She's not alone, since Sen. Lisa Murkowski, R-Alaska, has said the same.
But considering that defunding Planned Parenthood is the stated goal of many other Republicans, that could make it tough to get a bill through the Senate even with just 51 votes; Sen. Mitch McConnell, R-Ky., can only afford to lose two Republican votes, and that would put Vice President Pence in the position of breaking yet another tie.
Collins isn't sitting around waiting for other Republicans to act, however; she and Sen. Bill Cassidy (R-La.) have written their own health care bill. It's probably more liberal than other options the Senate might come up with, since it would let states have the option of keeping subsidies, mandates and protections for people with preexisting conditions that are provided under the ACA, or else to opt into an alternative plan that would provide a uniform tax credit linked to a health savings account to help people afford basic, less comprehensive health insurance plans.
In addition, Collins is not satisfied that the tax credits are generous enough, or with how preexisting conditions will be handled.
3. Sen. Ted Cruz, R-Texas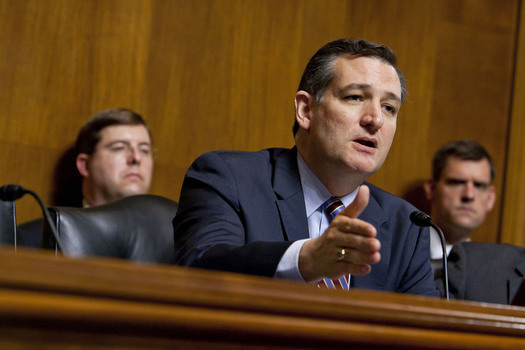 It's very simple to understand Cruz's position on the ACA: Repeal, pure and simple. He is working with a group of conservative and moderate Republicans, however, in the hope of achieving some sort of compromise, and is quoted in the report saying, "We've been promising the voters we'd repeal ObamaCare for seven years, and I think if we fail to deliver on that I think the consequences would be catastrophic."
Cruz, who wants all the insurance regulations imposed by the ACA repealed, could find himself running afoul of Senate budget rules that would prevent a Democratic filibuster if he sticks to that position. And Democrats aren't the only ones who might object to that provision.
He also wants to convert Medicaid to a block grant program, as well as expanding health savings accounts and requiring continuous coverage. Also, he's no fan of refundable tax credits.
2. Sen. Rand Paul, R-Ky.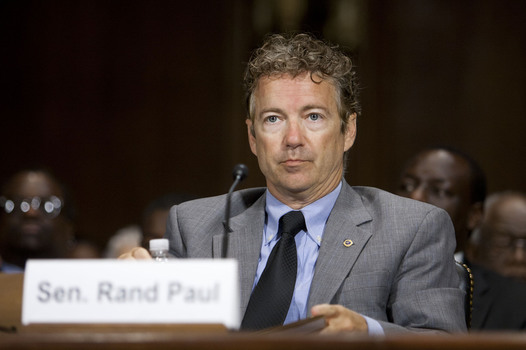 Although Paul is no fan of the ACA, he too is determined to see it gone, gone, gone — and thus he might not be willing to vote for a compromise bill if he thinks it gives away too much.
Not only does he want the ACA's regulations — such as guaranteed coverage for people with preexisting conditions — eliminated, he's opposed to the refundable tax credits as a "subsidy by another name."
Any other subsidies, whatever they're called, will also turn him off, as, apparently, anything that will help people buy insurance coverage. He's quoted in the report saying, "I really want to repeal it. I just don't want to replace it with ObamaCare lite or another federal program. The programs they put in place will be there forever," adding, "plussing it up with more federal subsidies—that's going to make it much more difficult for me."
But he'll be going up against more moderate Republicans who do want to help people buy coverage — particularly older and low-income folks who would otherwise find it difficult, if not impossible.
1. Sen. Rob Portman, R-Ohio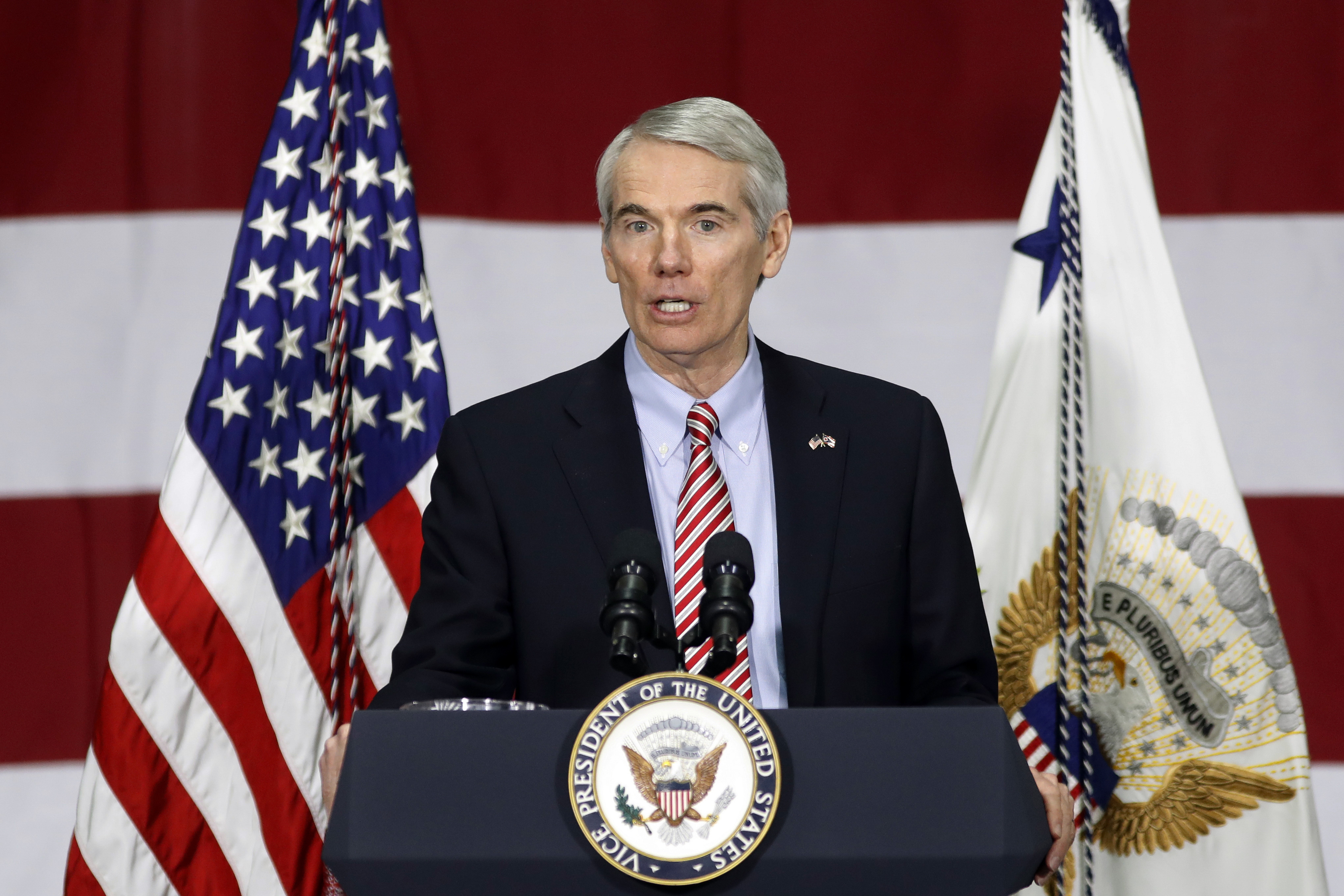 Portman is on the other side of the fence from a lot of his fellow Republicans, since Ohio expanded Medicaid and the state's Republican governor, John Kasich, is wholeheartedly in favor of the expansion, which resulted in at least 700,000 people gaining coverage.
A March letter sent by Portman and Sens. Shelley Moore Capito (W.Va.), Cory Gardner (Colo.) and Murkowski to McConnell said they wouldn't support the House's treatment of the expansion — freezing it in 2020. They wrote, "We are concerned that any poorly implemented or poorly timed change in the current funding structure in Medicaid could result in a reduction in access to life-saving health care services."
Portman wants to see a longer timeline for changes to Medicaid instead of just capping it in 2020.