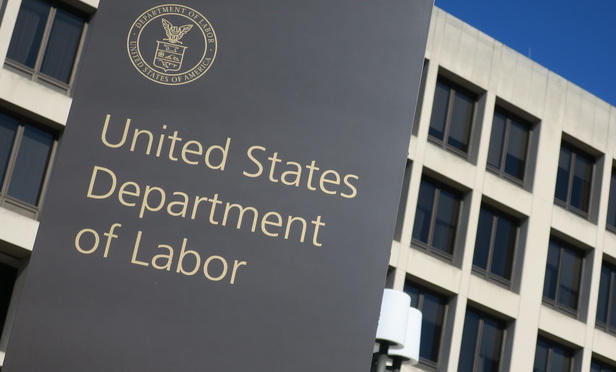 (Bloomberg) — Companies with exposure to the fiduciary rule, including Stifel Financial Corp., LPL Financial Holdings Inc. and Primerica Inc., fell after Labor Secretary Alexander Acosta wrote a Wall Street Journal op-ed saying the measure will take effect June 9 with no further delay.
Analysts said that's a blow to broker-dealers, asset managers and insurers, which had been lobbying Acosta and the White House to keep delaying the rule while rewriting it. Now the industry will have to absorb the heightened arbitration and legal risk it had hoped to avoid after President Donald Trump's election in November, Capital Alpha Partner's Charles Gabriel wrote in a note.
Stifel closed down 1.1 percent in New York, while Primerica dropped 4.3 percent and LPL fell 1.7 percent.
Acosta wrote that the Labor Department will seek additional public input on the rule but didn't find a legal basis to adjust the June 9 date while doing so. The rule requires brokers to put customers' best interests ahead of their own.
Read more: How a Fiduciary Rule Became a Presidential Issue
"While we are disappointed that the Department of Labor has chosen not to further delay the rule until the Department has completed a review of the entire rule's impact on investors, we appreciate Secretary Acosta's recognition of the rule's negative impact and his desire to seek public input," Kenneth Bentsen, president of the Securities Industry and Financial Markets Association, said Tuesday in a statement.
The Department of Labor opting not to delay the rule is a net negative for retail brokers, Nomura Instinet's Steven Chubak wrote in a note, as it raises questions about the Trump administration's ability to roll back Obama-era regulations. Nomura Instinet cut its rating on Stifel and reduced its stock price targets for LPL and Raymond James Financial Inc.
A Labor Department spokesman didn't immediately respond to requests for comment.
Expecting softening
Brokers had fallen along with other financial companies earlier this month as investors questioned the Trump administration's capacity to enact its agenda amid the escalating scandal over allegations that the president tried to derail the FBI probe of former National Security Adviser Michael Flynn.
Some analysts say the rule is likely to be softened in months ahead and its implementation may be temporary as it's rewritten.
Keefe Bruyette & Woods analyst Brian Gardner highlights Acosta's point in the op-ed that the rule is being considered as part of the administration's review of financial regulations. KBW thinks that the administration sees the rule as too restrictive and expects future modification expanding some of the prohibited transaction exemptions, including the best interest contract (BIC) exemption.
KBW also expects the Trump administration to explore ways to reduce paperwork and compliance requirements, along with curbing a provision allowing class action lawsuits.
"The DOL announcement is in line with our general expectations that chances for a further delay in the fiduciary rule were diminishing but that further modifications to the rule remain on the table," Gardner wrote in note.
Annuity companies including Prudential Financial Inc. and Lincoln National Corp. have attributed a decline in industrywide sales to uncertainty tied to the fiduciary rule. Sales of the retirement products, which face increased scrutiny under the new regulation, slumped 12 percent to about $52 billion in the first quarter of 2017 compared to the same period a year earlier.
"We are very disappointed that the entire rule will not be further delayed so a full examination of the rule can be conducted, as directed by President Trump, before it goes into effect," Cathy Weatherford, president of financial services trade group Insured Retirement Institute, said Tuesday in a statement.
Even as certain trade groups fought the rule, some insurers have urged the department to end the period of uncertainty. Principal Financial Group Inc. Chief Executive Officer Dan Houston said in February that sooner or later clarity needed to be provided since companies operate in a pretty litigious environment.
Related: Read all of BenefitsPRO's coverage on the DOL fiduciary rule