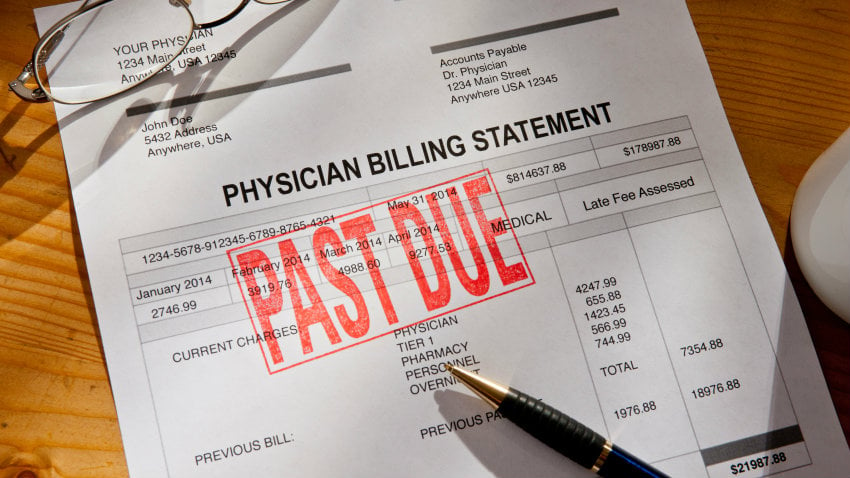 Patients might have to self-diagnose — and hope they're right — if they want their emergency room bills paid.
Related: Mistaking freestanding ERs for urgent care carries expensive consequences
That's according to an NBC News report about a letter which was sent to some Anthem Blue Cross/Blue Shield members in Georgia, Missouri and Kentucky that's threatening to crack down on emergency room visit reimbursements.
While there are rules set by the Affordable Care Act that specify when insurers must pay for emergency room visits that turn out to be for nonemergency conditions, the American College of Emergency Physicians says that what insurers are doing is taking advantage of the Trump administration's disregard for the ACA to push the boundaries.
The letter to Georgia members, quoted in the report, says in part, "Save the ER for emergencies — or cover the cost. Going to the emergency room (ER) or calling 9-1-1 is always the way to go when it's an emergency. And we've got you covered for those situations." It continues, "But starting July 1, 2017, you'll be responsible for ER costs when it's NOT an emergency. That way, we can all help make sure the ER's available for people who really are having emergencies."
While patients don't know whether their problems, whether chest pains, severe headaches or other symptoms, are actual emergencies or can wait for treatment until they see their regular doctor, Anthem says it's trying to steer patients to proper care.
Related: Study: Many emergency department staff members can't estimate routine care costs
Joyzelle Davis, communications director for Anthem, Inc., is quoted in the report saying, "What we are really trying to do is make sure that people are seeing their doctors first." She adds that patients are going to emergency departments with itchy eyes and other nonemergency symptoms, making an emergency room visit inappropriate.
ACEP, on the other hand, says it's all about money. Dr. Becky Parker, president of ACEP, is quoted in the report saying, "Health plans have a long history of not paying for emergency care," adding, "For years, they have denied claims based on final diagnoses instead of symptoms. Emergency physicians successfully fought back against these policies, which are now part of federal law. Now, as health care reforms are being debated again, insurance companies are trying to reintroduce this practice."
Related: Post-ACA uptick in ER visits cited by two studies
Says Parker, "Our concern is that the insurance industry is trying to push this nationally."
For her part, Davis says, "It is reinforcing language that has been in the contract that has not necessarily been enforced before," adding that policies still apply what is known as the "prudent layperson" standard. That says that an emergency is something "that would lead a prudent layperson, possessing an average knowledge of medicine and health," to conclude that the health problem the symptoms represent is truly an emergency.
While "emergency" is defined in the letter, Parker says that both the letters and the new policies can make people rethink a visit to the emergency room and could also leave them on the hook for "tens of thousands of dollars" in medical bills.
"The 'prudent layperson' standard requires that insurance coverage is based on a patient's symptoms, not their final diagnosis," ACEP says in the report, adding, "If patients think they have the symptoms of a medical emergency, they should seek emergency care immediately and have confidence that the visit will be covered by their insurance."
And while Davis says in the report that a sharp pain with a deep breath could be a symptom of the common cold and is thus not an emergency, Parker says it's not reasonable to expect patients to know the difference. She gives as an example a patient who waited, with symptoms of "severe dizziness, vertigo," for the doctor's office hours before going in lest she be on the hook for the bill. It turned out to be a stroke.
The Anthem letter also advises members, "If a member can't get an appointment with their primary care doctor, most non-emergent medical conditions can be easily treated at retail clinics, urgent care clinics or 24/7 telehealth services such as LiveHealth Online."