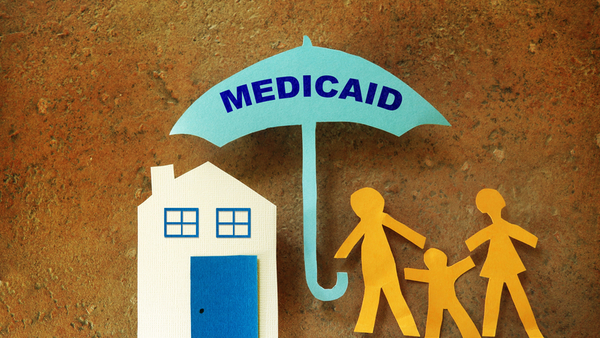 Disability advocates in Georgia are worried about potential cuts in support programs for the disabled if proposed Medicaid cuts in the American Health Care Act are enacted, according to NPR.
Georgia resident Evan Nodvin, 36, in March testified before Congressional members about how the cuts could impact his ability to live independently with Down syndrome, as well as affect the services which are paid with Medicaid dollars. Not only does he share an apartment with a roommate, but he also has a job at a local community fitness center and a girlfriend.
"As you can see, my life is very full. I work, live and play in the community," Nodvin reads the speech he gave in Washington, D.C. "My dream is to continue this healthy and useful life."
According to the Georgia Department of Community Health, the state spends about 6 percent of its Medicaid budget on community support services for people with developmental disabilities.
But under the AHCA, Medicaid dollars to states would be cut by about $834 billion over 10 years, which could disproportionately impact the elderly and the disabled — depending on how state legislatures respond.
Eric Jacobson, executive director of the Georgia Council on Developmental Disabilities, tells NPR states have the option to spend Medicaid dollars on community support services, and such services in Georgia are already limited — nearly 9,000 people with intellectual or developmental disabilities are on a waiting list to get help in order to live on their own or in their communities.
If the AHCA is enacted with the Medicaid cuts intact, states will have to weigh the options of keeping such programs, Jacobson says.
"That means states are going to have to either find the money to maintain the program or shrink the program, either by covering fewer services, or covering fewer people, or both," he says.
According to the Kaiser Family Foundation, Georgia ranked the second lowest in Medicaid spending per enrollee in fiscal year 2011. Georgia currently gets about two federal dollars for every one dollar the state puts in, but the new plan would give states a capped amount of funding for Medicaid.
The NPR story did not mention whether the reporter tried to contact any Georgia state lawmaker about how they felt about options to the state's community support services for the disabled if the AHCA was enacted in its current form.