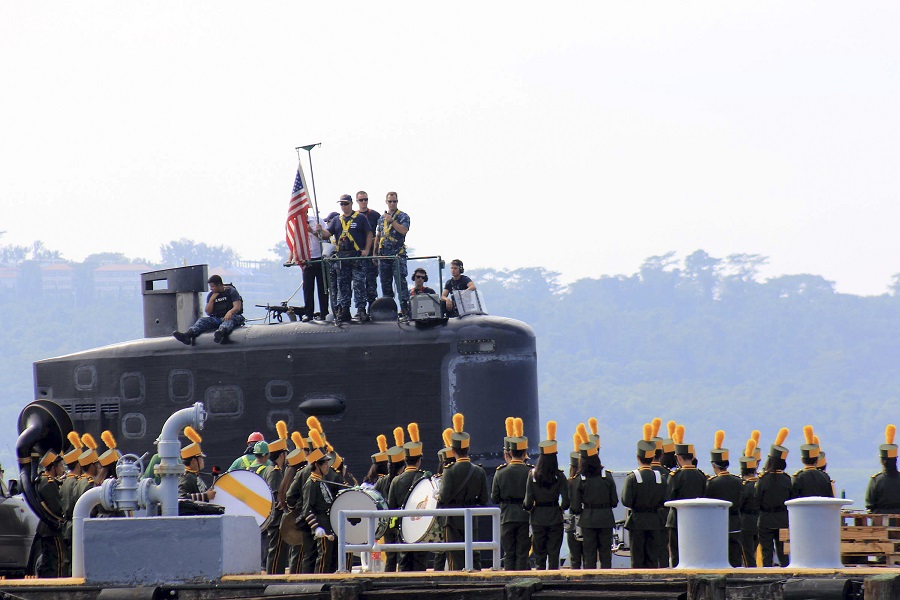 Recruiting in the military is similar to that in civilian life in one respect: once there, people need incentives to stay.
And the military brass, knowing the value of its longest-serving military personnel, has decided that it wants to up the ante to retain those potential career servicemembers and modify its new "blended" retirement plan that hasn't even taken effect yet.
Related: Military families benefit from advisors' retirement advice
That's according to Military Times, which reports that the new plan—which takes effect January 1—imposes eligibility limits on the dollar-for-dollar contributions that will be made to troops' 401(k)-style investment accounts under the new system.
That cap is a key feature of the new plan, but in late May a proposal to lift the cap was included in the Department of Defense's budget request for fiscal 2018.
Current rules stop those contributions once personnel have put in 26 years of service. Should the cap be lifted, careerists making it to the military's senior-most ranks could benefit to the tune of tens of thousands of dollars in additional retirement savings, depending on the stock market's performance over time.
While Congress has yet to review the budget, and it's not known whether lawmakers favor or oppose such a measure, the military has already tried during the last two budget cycles to lift the cap, with no success—but those two requests covered all serving personnel.
The Pentagon hopes that by restricting the measure to enlisted personnel only, as this latest attempt does, it might squeak through.
The report says, "Officials view the initiative as a means to help retain those who hold influential positions throughout the armed forces, men and women who've amassed deep expertise in their occupational fields or serve as key advisers to the military's senior commanders."
Servicemembers already face a tough decision when it comes to retirement; with the new plan taking effect this coming January, they have to decide whether to opt into the new retirement plan—which cuts lifelong pension payouts by 20 percent while offering matching cash contributions of up to 5 percent of basic pay for individuals who invest in the government's Thrift Savings Plan—or, under a grandfather clause, stick with the old plan that provides a full pension.
The blended retirement package will be the only choice for those who join up after January 1, but those who have put in less than 12 years of service by December 31 will have to make a choice—although they will have all of 2018 to do so.
Budget documents indicate an estimated 1.75 million troops who would be eligible to opt in.