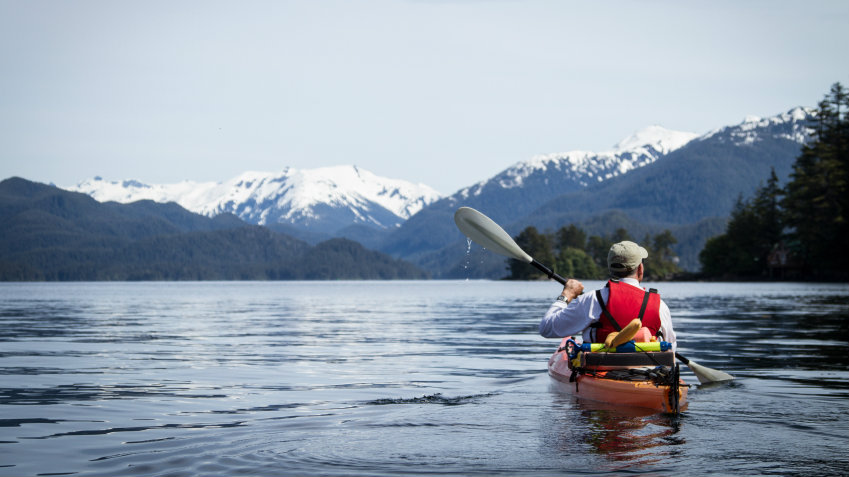 Americans once again are starting to understand the importance of taking time off from work, but there is still a long way to go, several new surveys show.
Related: Who is wasting the most vacation time?
After years of shortening their vacations, Americans now seem to be increasing their time off — from 16.2 days in 2015 to 16.8 days in 2016 — according to the report, The State of the American Vacation 2017, by Project: Time Off.
"For 15 years, American vacation habits saw unrelenting decline," the authors write. But the survey of 7,331 U.S. employees shows "the tide may be turning — and the trend line headed in a positive direction."
But while Americans are taking more time off, they are still leaving unused vacation days on the table, with more than half (54 percent) of employees ending 2016 with unused vacation time, a slight decrease from 2015 results (55 percent). In 2016, 662 million vacation days were left on the table, four million days more than 2015.
However, forfeited vacation days — time that cannot be rolled over, banked, or paid out — are down 8 percent to 206 million forfeited days.
"This time has a cost," the authors write. "By forfeiting vacation days, American workers gave up $66.4 billion in 2016 benefits alone. That means last year employees effectively donated an average of $604 in work time to their employer."
The Project: Time Off Coalition — a group of travel-related companies including hotels, rental car companies and numerous local and state visitor bureaus — also contends lost spending from unused vacation days cost the U.S. economy $236 billion in 2016.
Related: Americans getting shamed for vacation
That spending would have supported 1.8 million American jobs and generated $70 billion in additional income for American workers. If the 54 percent of workers who left time unused in 2016 took just one more day off, it would drive $33 billion in economic impact.
"The good news: the jump in vacation usage from 16.2 to 16.8 days delivered a $37 billion impact to the U.S. economy," the authors say. "It also produced an estimated 278,000 direct and indirect jobs and generated $11 billion in additional income for employees."
Related: Americans are taking more paid vacation days
The report also strikes down the myth that sacrificing a vacation can automatically lead to more appreciative bosses. Thirty-eight percent of employees say they want to be seen as a work martyr by their boss, but they are less likely (79 percent to 84 percent) to report receiving a raise or bonus and are no more likely to have received a promotion in the last year than the average worker (28 percent to 28 percent).
"American workers hold fast to the belief that the path to career success requires sacrificing vacation and embracing work martyrdom," the authors write. "But the data is unmistakably clear: planning for and taking time off benefits individual well-being and professional success, business performance, and the broader economy."
Who is taking a vacation?
Separately, a poll of 1,022 adults by the Associated Press-NORC Center for Public Affairs Research finds 56 percent of Americans say they plan to take a summer vacation of some type this year.
"Those with higher incomes and more education are more likely to say they will take a vacation," the authors write. "Parents and non-parents alike are similarly likely to plan on taking a vacation."
Eighty-seven percent of married couples expect to travel together. Among non-married vacationers, 57 percent will travel with friends or family, and 24 percent are planning a solo vacation.
Related: Summer Fridays are all the rage this year
"Few parents are looking for a break from their children," they write. "More than 6 in 10 people with children under age 18 plan a summer vacation, and nearly all of them expect to travel with their kids."
Of those who plan to take a summer vacation, 92 percent expect to go away somewhere, while just 8 percent say they will stay home. About half say their primary vacation will cost less than $1,000, while the other half say it will cost more.
Related: American employees burnt out, stressed, & in need of a vacation
For those 43 percent who say they do not plan to take a summer vacation at all, cost is the main reason for about half of them. About 1 in 10 say they can't take the time off of work. Those with incomes below $50,000 a year are most likely to cite cost as a concern (59 percent) compared to those earning $100,000 or more (21 percent).
"Interestingly, people who do not get paid time off for vacation are no more inclined to cite economic reasons for not taking a vacation," the authors write.
Even though a majority of Americans are taking time off from work, a number of Americans do stay connected with the office: 3 in 10 say checking in with work does describe them a little, and 1 in 10 say it describes them a lot, according to the poll.
Out of the office? Be careful
Meanwhile, summer "trips" lead to accident claims, according to Colonial Life & Accident Insurance, which states at this time of the year is the "prime season for accidental injuries."
Outdoor activities such as baseball games or hiking in rocky terrain often cause sprains, fractures and dislocations — the top causes for accident claims last year for the Columbia, S.C.-based insurance company. In 2016, sprains and dislocations represented 20 percent of claims, arthropathies and related disorders such as arthritis represented 15 percent, back injuries, 13 percent, and fractures, 10 percent.
While emergency room treatment for a sprained or broken ankle can cost $500 for a mild to moderate sprain — $2,500 or more for a fracture requiring a cast, one in four U.S. workers and their spouses have less than $1,000 in savings. Colonial Life's accident insurance policies are intended to cover such gaps, the company writes.