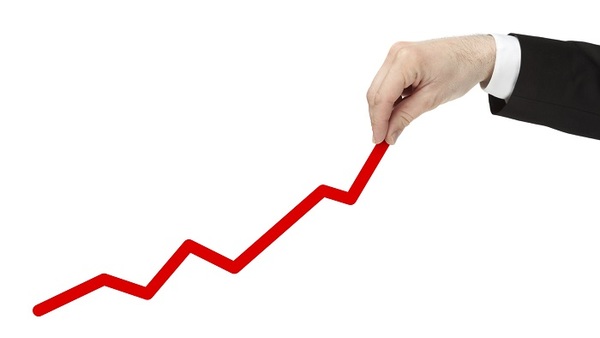 Cigna Corp. Chief Executive Officer David Cordani laid out his plan to reach ambitious earnings goals after the implosion of the health insurer's mega-merger with Anthem Inc.: increasing sales to seniors and to mid-sized employers.
The strategy means largely sticking with what Cigna knows best, which Cordani says will fuel rapid growth in per-share earnings, with a target of $16 a share by 2021, up from an estimated $9.35 to $9.85 this year. Deals — the company has as much as $14 billion to spend this year — could help accelerate the expansion, the CEO said, but he's not counting on them.
"It's not dependent upon an acquisition or a transaction," Cordani said in an interview. "We will deploy the excess capital to create shareholder value, either through accretive M&A, or through share buyback."
On investor day Wednesday, shareholders got their first comprehensive look at the strategy since Anthem's $48 billion plan to buy Cigna collapsed last month amid opposition from antitrust regulators. Cigna will continue to focus on its current businesses, chiefly health plans sold via employers, and Cordani said the approach to areas more at risk from government cuts, such as the Medicaid program for the poor and the Affordable Care Act's individual market, will remain cautious.
Obamacare exit
Underscoring his caution, Cigna on Wednesday said it would exit Maryland's Obamacare exchange for 2018. The Bloomfield, Connecticut-based company offered coverage under the health law in seven markets this year, and revenue from the program accounted for a small portion of sales.
As for deals, the CEO is looking in five main areas, ranging from the U.S. Medicare Advantage business for the elderly to physician-engagement tools. He declined to comment on speculation that the company could merge with Humana Inc., the Medicare Advantage powerhouse. Humana's own mega-deal, a $37 billion acquisition by Aetna Inc., was also abandoned this year, after it was challenged by the Justice Department.
Related: Anthem pulls out of two more states
Cigna rose less than 1 percent to $170.18 at the close on Wednesday. The stock has gained 28 percent this year, beating the 8.8 percent advance of the Standard & Poor's 500 Index.
The commercial coverage business and the Medicare Advantage unit are expected to post revenue growth in the high single-digits over the long term, the health insurer told investors. The much smaller global supplemental benefits unit may grow more quickly, at a mid-teens rate, Cigna said. Overall, the company sees per-share earnings growth of about 10 percent to 13 percent annually.
Cigna had suffered a setback in Medicare Advantage, after the federal government in early 2016 blocked it from signing up new customers for the program amid a government probe. The company has since fixed the problems identified by the government, and can begin signing customers up again in July.