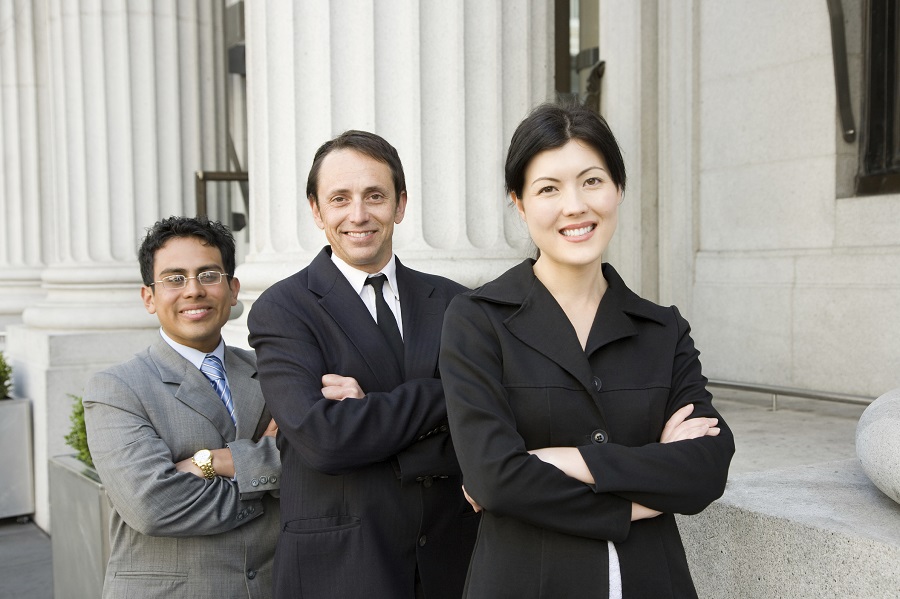 Ah, retirement. That peaceful time of porch sitting, hammock lying, and quiet dinners with long-time friends. It's retirement and the livin' is easy.
Or is it?
It certainly could be, but that doesn't mean carefree equals work-free. Those who work with retirees day in and day out know this. They also know what retirees need to do, sometimes even more than what retirees know (see "The #1 Retirement Saving Goal for People are there already retired and the Most Useful Strategy to Get There," FiduciaryNews.com, July 5, 2017).
Let's think about this for a moment. You've just spent an entire career working nine-to-five. During those decades, you've dreamed of retirement, a retirement where you could while away the hours slowly rocking to and fro on the porch swing, yelling at the neighborhood kids to get off your lawn, and even wondering why your own kids never call.
Related: 50 plus? Never say 'never' to retirement saving
Indeed, when the day comes for that inevitable luncheon with your soon-to-be former co-workers and you leave your personal work station for that final time, you feel as if you're about to ride off peacefully into a never-ending Hollywood sunset.
Alas, as with all box office hits, great cinema only comes about because someone made the effort to write a great script. What's that you say? You say you've toiled away the hours on a job that required pressing buttons and pulling levers, not writing movie dialog?
Not to worry. But only if you've planned ahead.
Related: Surprise — you still need to pay taxes in retirement
And planned ahead in a way the proverbial "they" don't teach you at those typical annual (or worse, quarterly) retirement plan "enrollment" meetings most companies force you to attend.
Fortunately, over the years these communal events have morphed from product "show and tells" to true (unbiased) educational sessions. They've also transitioned from focusing on investments to focusing on savings.
Most retirement savers have been fed the basics when comes to investments, and they've been scolded into understanding simple savings strategies. And for those who refuse to pay attention, we've got them covered with automatic enrollment, automatic escalation, and default investment options. As far as ERISA is concerned, this touches all the fiduciary bases as far as plan sponsors are concerned.
What I'm going to suggest right now is a new evolution (or, if I may, given the American holiday we celebrate this week, "Revolution"). Leading-edge plan sponsors are already doing this. It's time for the rest of the pack to catch up.
While this goes over and above the fiduciary duty of a plan sponsor, I believe it covers the last act every plan sponsor should undertake: faithfully handing off the fiduciary baton.
This will give a fuller meaning to the term "retirement ready." Many if not most retirement savers have relied on a fostering paternalism when it comes to managing their retirement planning and execution. That would be their company. Think of it as how a young associate depends on a senior partner to both layout the businesses strategy and oversees its execution in a way that insures that strategy gets carried out.
What happens when that young associate breaks away to form his own business? There's no more senior partner to count on. If this budding entrepreneur is wise, he would have prepared prior to entering the start-up phase by assembling a team of advisors – legal, accounting, technical, marketing, etc… – to help guide him as he embarks on his own.
This metaphor offers insight as to how plan sponsors ought to begin designing the agenda for those retirement plan meetings.
It may not seem like this might be relevant for 20 and 30-year-olds, but it's never too early to begin training employees on how to treat retirement the way an entrepreneur treats a new business.
Once the education session gets beyond the usual savings and investment basics, it should begin to answer the question "I've retired. Now what?" This section should take up more of the time and get deeper into the answer as the employee audience gets older.
What is the most important part of the answer to "Now what?" It has to be assembling the team of professionals the retiree will rely on to help guide and monitor the retiree during the retirement years.
Typically, this group would include at least a tax professional, a member of the legal profession, a financial planner and an investment adviser (and possibly an insurance agent). There are any variety of ways, with different service levels and associated fee levels, the retiree can opt to pick this team. Some roles could be consolidated to save money, but the ideal is to have a specialist in each area.
No matter how this group is chosen, it's important the retiree remember this: These are the people that the plan sponsor will ultimately pass the fiduciary baton to.
Note I call it a "fiduciary" baton. In the past, it was the plan sponsor who monitored service providers and who was responsible for whether they maintained a fiduciary disposition with regard to retirement plan assets. But once someone retires – even if assets are left in the plan – the ultimate manager of these fiduciaries is the retiree.
That's why people need to be more focused on "fiduciary" during the post-retirement phase of their lives.
You can still take that slow ride on the porch swing, but yelling at those neighborhood kids will be more satisfying knowing you've got a cabinet of advisors always (and solely) looking out for your best interests.